Entrepreneur takes back control
A West Midlands entrepreneur has taken back control of the international logistics firm he founded in 2012, with help from Thursfields Solicitors and accountants and business advisors HB&O.
Peter Ackrill, a 20% shareholder in Logik Logistics International Ltd based at Birmingham International Park, Solihull, has acquired the 80% shareholding held by Chapman Freeborn International Ltd for an undisclosed sum.
The deal was negotiated by Greg Philp, corporate finance director at HB&O in Warwickshire and legal advice was provided by the corporate team at Thursfields Solicitors, led by corporate director Tim Edwards supported by Reece De-Vaney.
From agreeing heads of terms, the deal moved quickly and was completed within a month.
Peter Ackrill said: "Thanks to the commercial sense and keen understanding of the business by Greg Philp at HB&O and Tim Edwards at Thursfields, we were able to progress this transaction quickly, and to the satisfaction of all parties. Tim Edwards has been my corporate lawyer for the better part of 15 years and I appreciate his calm approach and wise guidance."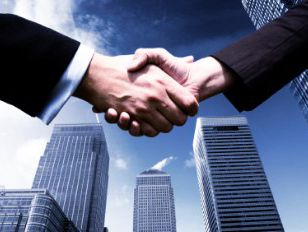 Tim Edwards, corporate director at Thursfields Solicitors, said: "I have acted for Peter Ackrill for many years, and we are delighted to have assisted him with the buyout. All parties worked extremely hard to get the deal done in a short timeframe.
"I have worked with Greg Philp at HB&O for around ten years and this marks the latest in a long line of transactions we have worked on together. I am confident that Peter Ackrill will continue to grow and develop the business going forward and look forward to supporting him along the way."
Greg Philp of HB&O said: "It was fantastic being able to support Peter with the purchase of Logik. I know the business means a great deal to him, personally, which has made the experience all the more rewarding. It is testament to the strength of the company, and Peter's hard work and determination, that we were able to complete the deal in difficult circumstances.
"I am grateful to Tim for asking me to assist him with this transaction. He and I have known each other for a long time and his pragmatic approach always makes the process enjoyable to work on."
Logik Logistics International currently has 17 employees but Mr Ackrill envisages this growing over the coming years. The business provides freight forwarding for time-critical deliveries to the automotive and other manufacturing sectors.
Duncan McDonald from Taylor Wessing LLP acted for Chapman Freeborn International Ltd.