New UK projects director appointed
Engineering-led design and EPC construction firm Burns & McDonnell has named Jason Chandler as projects director for the UK, a new senior leadership position within the firm.
Based in the Burns & McDonnell office in Birmingham, Chandler will lead the engineering design delivery of the firm's transmission and distribution projects throughout the UK.
Chandler has previously served as engineering and design director for a major international engineering firm, where he led a team of 400 engineers and support staff delivering utilities projects in the UK and internationally. In that time, he helped to lead a step change in the use of digital techniques, including the use of BIM, animations and 3D modelling to improve the safety and quality of design solutions and efficiency of the design delivery.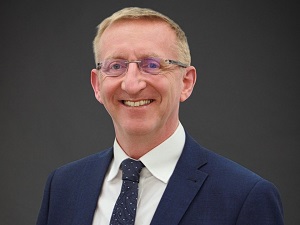 Burns & McDonnell has made a series of strategic hires this year and expanded its senior team after winning places on major infrastructure frameworks for National Grid and Scottish and Southern Electricity Networks.
The firm, which has been operating in the US for over 120 years, opened its first European office in Birmingham in 2017 and has more than tripled in size since then. It established a new business practice focusing on mission-critical projects in 2020 and will soon be opening an office in London to serve the European data centre market.
Jason Chandler said: "This is a fantastic time to be joining Burns & McDonnell. As the UK energy sector transitions to net zero, I'm excited to be working with a firm at the forefront of enabling distribution and transmission network operators to prepare and adapt."
 Jonathan Chapman, UK managing director at Burns & McDonnell, said: "As our team continues to grow, it's paramount that we attract and retain the best people in the industry. I'm delighted that Jason is joining our senior team, and I know he will be a fantastic asset to colleagues and clients alike. Jason's deep experience delivering major infrastructure projects will stand him in good stead for his work with us."