Interior design specialists secure new projects
An interior design consultancy that invested in new regional headquarters in the Midlands, has continued its expansion by securing seven new projects worth a combined contract value of more than £15 million.
Office Principles, which recently signed a five-year lease on a standalone building at Coleshill Manor Office Campus, has been chosen to deliver the new projects across the Midlands and London.
They include the design and refurbishment of 148 and 154 Great Charles Street in Birmingham city centre on behalf of Ergo Real Estate, and the Solihull offices of utilities consultant Xoserve.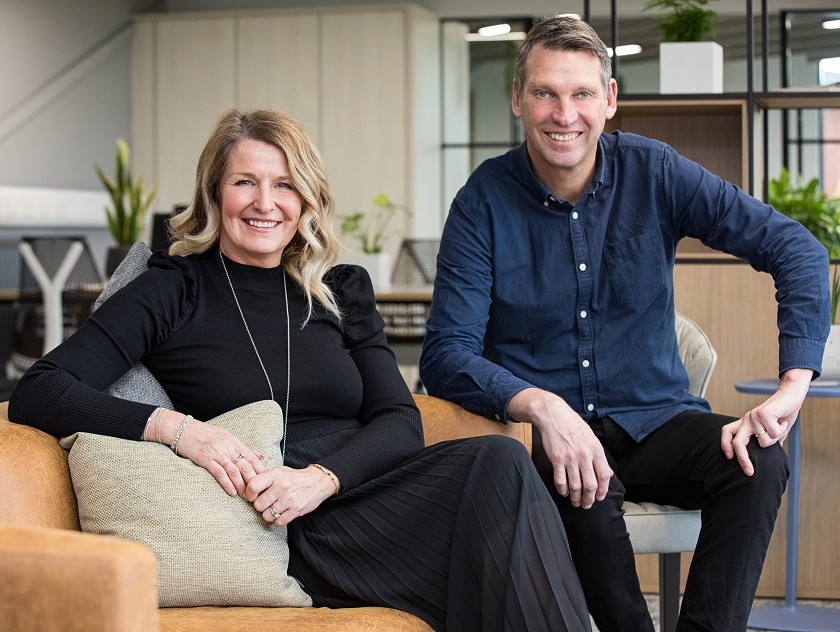 The new project appointments follow 18 months of continued success since the regional business was formed by joint managing directors Gary Tailby and Tina Batham.
Office Principles' Birmingham-based team delivered £7.5 million of projects in its first year, and a further £12.5 million in 2020. It plans to further expand its regional workforce to deliver the new projects, employing 18 staff.
Gary Tailby, for Office Principles in Birmingham, said: "This is a terrific way to start the year and gives us a platform from which to continue to grow our business. These new contract wins have been secured on the back of a successful 18 months during which we have consistently demonstrated the added value we bring in the design stage of a project and the highly-skilled team we have in place to deliver on-site.
"We're very much relishing the opportunity of reimagining spaces within some of our most recognisable regional buildings and delivering impressive new workplaces for a diverse range of clients."
Office Principles' Birmingham-based team delivers multi-disciplinary design, consultancy and construction solutions across a variety of sectors within the built environment. The Midlands operation is supported by three established Office Principles sites in London, Reading and Manchester.
Pictured: Joint managing directors of Office Principles, Tina Batham and Gary Tailby