Dunstan Power
Dunstan Power is a director at Bytesnap Design - an electronics and software design consultancy helping technology-based companies design next-generation products. The company is also set to launch EV charging design consultancy, Versinetic.
HOW HAS YOUR COMPANY HAD TO RESPOND TO THE CORONAVIRUS CRISIS? We had to quickly develop our own processes to cover issues unique to the electronics development sector - what access did engineers have to essential tools? Was their remote working environment suitable? Design engineers typically need a lot of space; and how to protect all members of the household when considering electrical safety.
With employees still remote working, we've increased team briefings to build our sense of community, while also emphasising the importance of work-life balance during this challenging time.
HAS THE LOCKDOWN PRESENTED ANY OPPORTUNITIES AS WELL AS CHALLENEGES? At ByteSnap, our work includes developing IoT, healthcare and tracking devices.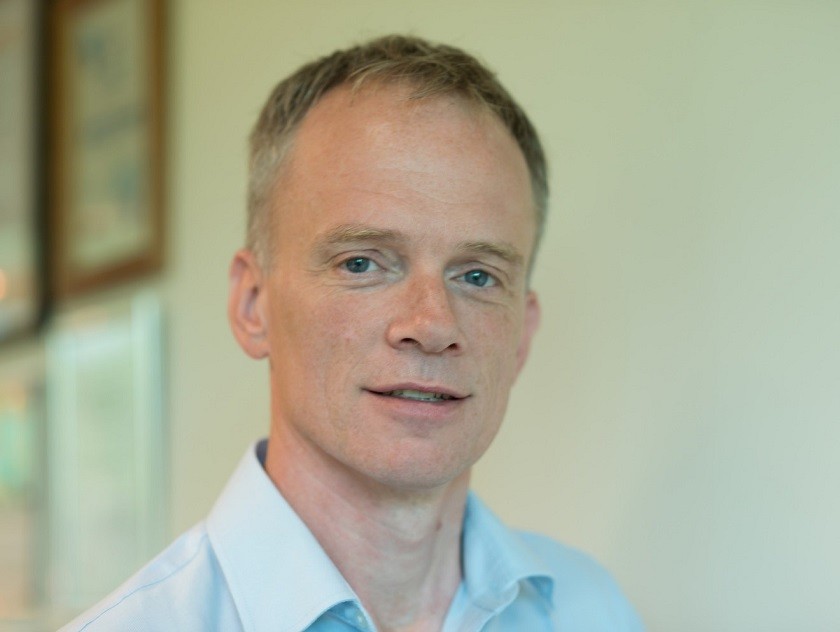 The pandemic has highlighted the strong contribution from the electronics sector towards fighting the crisis. 58% of respondents in our survey of electronics industry executives said that they are helping to fight COVID-19, with 43% of those working on equipment development - with most focusing on medical devices - and 19% involved with the Ventilator Challenge.
WHAT DO YOU THINK THE CURRENT CRISIS WILL MEAN FOR YOUR INDUSTRY IN THE MONTHS AND YEARS TO COME? We have to innovate, be flexible and engage in good financial management to survive.
Our supply chain is critical to our success - there was a natural reduction of inventory as the manufacturing supply chain was affected by lockdown. Prototyping and development processes took longer than usual, partly due to restrictions-induced shipment delays. Supply chains need reviewing to ensure those who outsource to other parts of the globe have a robust solution for tackling delays and dips.
HOW DO YOU GET THE BEST OUT OF YOUR STAFF? By having them engaged in the business and giving staff plenty of autonomy. We select staff with a passion for engineering and empower them as much as possible; avoiding micro management and allowing them direct interaction with customers, so they see the big picture of the project they are working on.
HOW MANY EMAILS DO YOU TEND TO GET IN A DAY, AND HOW MUCH TIME DO YOU HAVE TO READ THEM? 200+, 50% of which are spam or get deleted immediately! I spend roughly an hour on the rest.
HOW DO YOU HOPE YOUR COLLEAGUES WOULD DESCRIBE YOU? I suppose fair, ethical, calm and dynamic?! I'm interested to see if this is the case!
HIGHLIGHTS OF YOUR CAREER SO FAR? Making a success of Bytesnap - seeing it grow from two to thirty - with international blue-chip clients and dynamic start-ups.
ANY PARTICULAR FAUX PAS OR EMBARRASSING MOMENTS IN YOUR CAREER YOU WOULD PREFER TO FORGET? While inspecting a gas meter in my first job as a maintenance engineer on chemical plants, I managed to shut down not one but four plants! Plant operators were grabbing their coats and running from the control room, klaxons going off - who knew that just turning off one socket could cause this? Happily, no harm was done other than a very red face and some lost production!
PET HATES? In business - negativity, focussing on problems rather than how to solve them. Personally - sweetcorn!
IF YOU COULD GO BACK AND GIVE YOUR YOUNGER SELF SOME WISE ADVICE, WHAT WOULD IT BE? Be ambitious. Don't be afraid to take risks, otherwise it's impossible to grow your business. Stay positive. You need a team of the right people. Starting your company alone can be a solitary, difficult path - it's better to work alongside people who complement your skills and challenge you with a different mindset, but with whom you get on.
HOW DO YOU RELAX AWAY FROM WORK? I play the drums, and the guitar (badly)!
WHAT DO YOU BELIEVE IS SPECIAL ABOUT THE BIRMINGHAM BUSINESS COMMUNITY? Birmingham doesn't suffer from chips on shoulders or snobbery - the view is more pragmatic about getting things done.
TELL US SOMETHING ABOUT YOU THAT MOST PEOPLE PROBABLY WOULDN'T KNOW. I've written a novel! Still in that final finesse stage…
YOU CAN TAKE ONE BOOK, ONE FILM AND ONE CD ONTO A DESERT ISLAND – WHAT WOULD THEY BE? Book - Never let me go – Kazuo Ishiguro; film - Whiplash; and CD - The Crossing by Big Country (showing my age!).
YOUR FIVE DREAM DINNER PARTY GUESTS, DEAD OR ALIVE? Alex Ferguson, Elon Musk, Amelia Earhart, Sally Ride and David Attenborough. I think they'd have plenty to discuss and I probably wouldn't get a word in edgeways.
WHAT WOULD YOU CHOOSE TO EAT FOR YOUR LAST SUPPER? Roast beef and Yorkshire pudding with all the trimmings, plus a decent red to wash it down.