Property finance specialist joins the team
A property finance specialist has joined Principle Estate Management, the UK's fastest growing residential management company, as a service charge accountant.
The appointment of Paul Sparkes takes the finance team numbers up to six at Principle, where the total staffing now stands at 29.
Mr Sparkes joins Principle from Sanctuary Housing, where he worked as a finance officer, and he has more than seven years of experience in the property sector. Most of that time was spent with Mainstay Property Management where he began as a purchase ledger assistant and developed into the role of service charge accountant.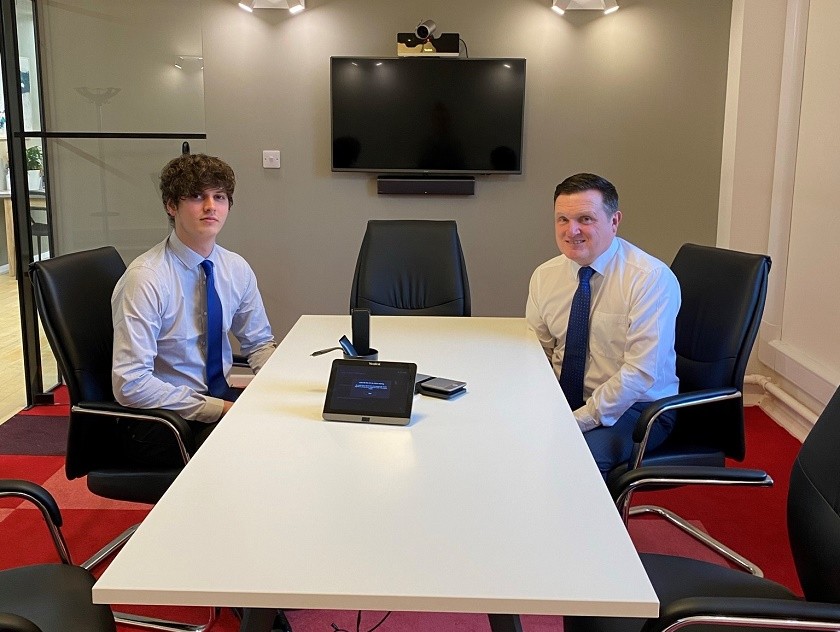 Paul Richardson, finance manager at Principle, said: "Paul stood out during our interview process as the right fit both in terms of skillset and personality. He has expertise in the specialist sector of property management and experience of handling the Qube technology we use, which means he will hit the ground running.
"We also saw his wider public sector experience at Sanctuary as a strength, especially as housing associations own many flats in blocks that we manage and he will have additional insight as to how to deal with them as our customers.
"We are a busy but efficient team and due to our continuing growth as a business it is essential to continually recruit across all areas to ensure we have the right numbers to provide a great service. There is nothing worse than managing agents who cannot get budgets and invoices accurately loaded on the system and then issued in good time.
"At the other end of the year, we need to also quickly and accurately close down the system and issue the final service charge accounts having liaised with the external accountants. I'm confident that Paul will handle these tasks efficiently and will quickly become an integral part of our finance team."
Mr Sparkes, who has level 3 in AAT accounting qualifications, is originally from Worcester although he now lives in Birmingham city centre within walking distance of Principle's offices.
He said: "When I was made aware that Principle was recruiting, I was keen to apply and I am thrilled to be joining at a time when they are continuing to grow. I'm looking forward to bringing my skills to the team and providing a great finance service to my property manager colleagues and our customers alike."
Principle Estate Management was launch in 2018 by Mr Williams, a past-chairman of the Association of Residential Managing Agents who has nearly 30 years of experience in the sector. The company has since grown to look after a portfolio approaching 6,500 units in around 250 developments across the UK.
Pictured: Paul Sparkes and Paul Richardson