Paradise appoints new estate managers
Avison Young has been appointed to provide estate management services at Paradise, one of the UK's most important city centre developments.
The firm's appointment to work in an advisory capacity on the scheme followed outline planning permission, which was granted in 2013. It will now build on success in this role with provision of comprehensive estate management services.
The £700 million, 1.8 million sq ft mixed-use development, brought forward by private-public joint venture Paradise Circus Limited Partnership (PCLP) and managed by developers Argent, incorporates office space, retail, car parking and public realm. The scheme's first building, One Chamberlain Square, completed and was handed over to PwC in November last year, with the big four professional services firm beginning to move in staff last month.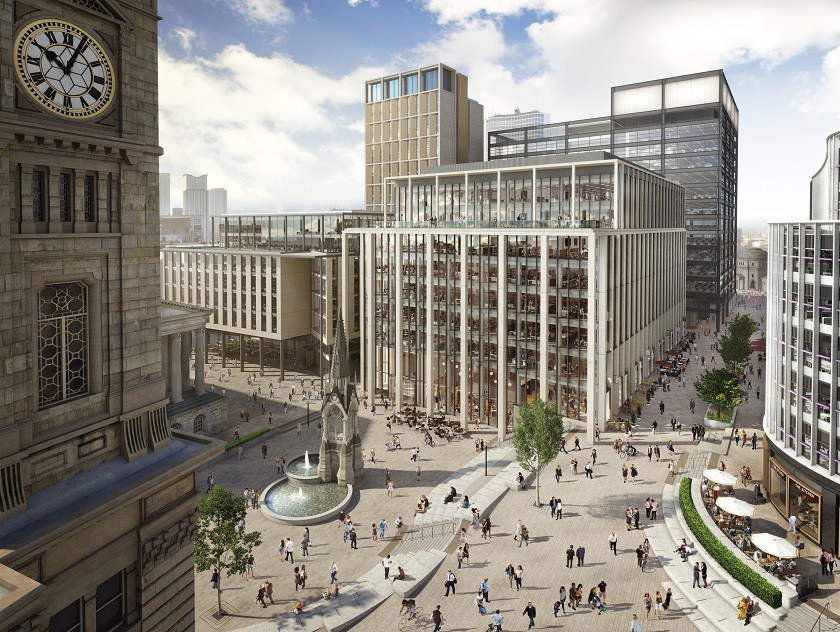 Rob Groves, regional director at Argent, said: "The retention of Avison Young for the management of the development is testament to the quality of their engagement and commitment during the planning phase of development. We now require the skills of an experienced but innovative estate and property management team to deliver the highest standards in line with our vision for Paradise as forging Birmingham's future by building on its past.
"We've been impressed with their ability to see what we, and others may not, in terms of design considerations from a management perspective - and look forward to continuing to evolve this iconic scheme with them as our managing agent."
Avison Young was originally appointed by PCLP to provide development consultancy, to design an estate management regime, work on the logistical interface with the buildings on the development and to advise upon the management of what will become a city centre public space at the redeveloped Chamberlain Square, along with the soon to be opened new public car park.
Guy Thompson, Avison Young, will continue his longstanding relationship with Argent on this scheme, supported by associate Justin Sherratt. Both have extensive mixed use and public space management experience.
Guy said: "Working alongside the delivery team on this project in the true heart of the city over the last six years is something we are incredibly proud of. We see PCLP, their customers, and the people of Birmingham as our stakeholders.
"Being able to now deliver stand out management and occupier experiences to the likes of major organisations and brands such as PwC, DLA Piper, Dishoom and Vinoteca at what is a prime destination in the UK's second city is something we are hugely excited about."
Paradise connects the city's traditional prestige business addresses with the ICC convention centre and a collection of business, residential, and leisure destinations, including the National Sealife Centre and Symphony Hall. It is estimated that over 45,000 visitors a day will experience the public space.