Estate manager returns to familiar building
An historic building near Birmingham city centre that was originally an umbrella factory is to be looked after by Principle Estate Management.
The Brolly Works is a Grade II-listed building at 78 Allison Street, in Digbeth, that was erected in 1872 for Corder & Turley, manufacturers of umbrella ribs. The Gothic Revival-style building is in red brick and has many fine aspects, including a heavily ornamented gable with a round, patterned stained window on the main frontage.
It became a clothing factory in the 1920s, and then a food processing factory for RTP Crisps in 1975, before that company converted the property into 50 apartments in around 2007. Some apartments were sold on long leases and others retained for a mixture of long-term and short-term residential lettings, and RTP Crisps has now instructed Principle to manage the estate.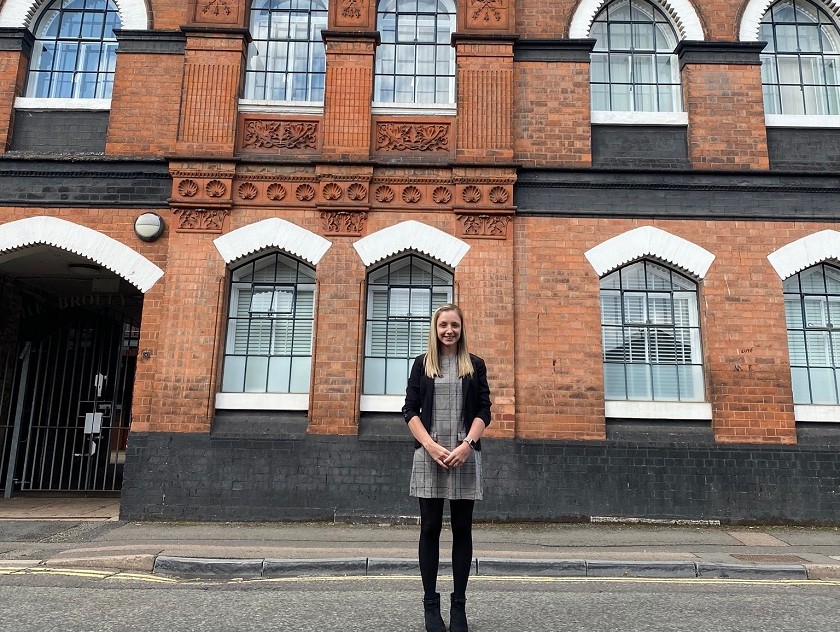 Danielle Lannon, senior property manager at Principle, used to manage the building when she was with a previous employer, and RTP Crisps wanted her involved again.
Beverley Chattaway, a director at RTP Crisps, said: "Danielle managed the development when we first brought it to market and has intimate knowledge of the development. Since Danielle moved on we felt standards and communication had slipped in the estate management, and so we searched her out to approach her directly.
"She has first-hand experience of how we want the building to be managed, and we were impressed by the standards at Principle where she now works."
Ms Lannon, of Principle, said: "It's really flattering to be sought out by a former client who wants me to continue to be involved in their property. The Brolly Works is a fantastic building in the superb Digbeth area which is the focus of so much regeneration, with neighbouring sites like the famous Custard Factory home to so many thriving little businesses and independent eateries.
"RTP Crisps Ltd themselves are a great client to work with and are actively involved in their building due to the tenure mix and because they have retained some apartments for rentals. It is a variation on a theme of traditional block management but not that different really and I'm excited to be involved again."
Principle Estate Management was launched in 2018 by Brett Williams, the former head of residential property management at CPBigwood in Birmingham, and a past-chairman of ARMA.
Now in its third year, Principle has tripled in size in the last 12 months, with the number of units it manages rising from just under 2,000 to more than 6,000 across all nine English regions including London, plus more in Wales. The company is based at Newhall Street in Birmingham and offers a national property management service.