Agency appointed to manage skyscraper
The developer of Birmingham's tallest residential skyscraper has brought in the city's leading independent property agency to manage the Broad Street building.
It's almost 18 months since Regal Property Group instructed KWB to manage the first tower at The Bank scheme, and the relationship has gone so well that it has now asked the agents to take on the second tower.
KWB associate director, Nicola Fagan, was understandably delighted, not least given the tough competition for such a high-profile client instruction.
"The first tower contains 189 apartments and studio flats, which means dealing with around 200 tenants, so it was a very sizeable management project in itself," she said.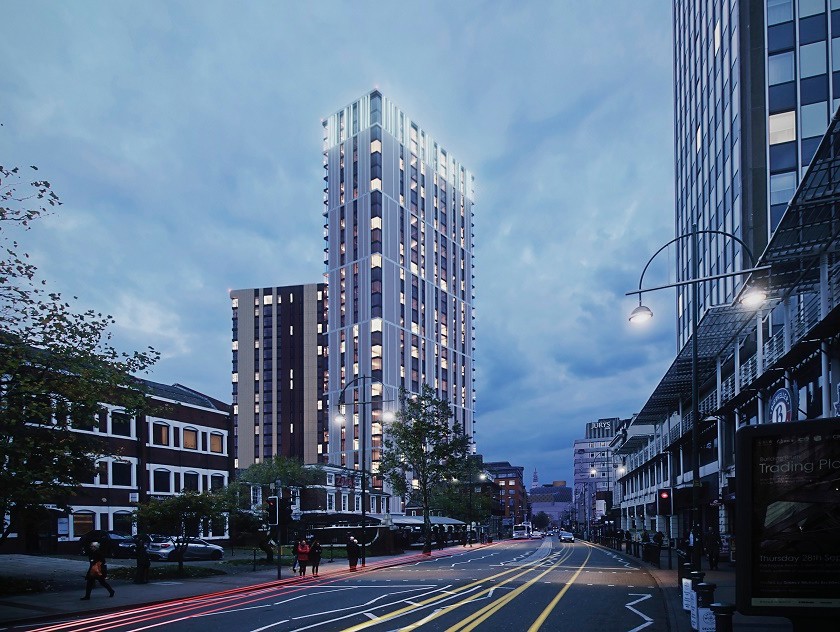 "The second one stretches to 32 floors, with another 217 flats to manage, and also contains a kitchen, coffee lounge and gym for the use of tenants in both towers, so it's very pleasing to win a second instruction from Regal."
The second tower will stretch 101.5 metres into the skies, making it Birmingham's tallest residential building.
"It was a sign of the strong relationship we have built with Regal, that they allowed us to use the first tower for a charity abseil to raise money for Edward's Trust," said Fagan.
Mark Holbeche, director of development at Regal Property Group, said: "KWB have provided an excellent concierge and building management service in our first building at The Bank, so to appoint them to the same role as we near the completion of our second tower made perfect sense. Our residents have built good relationships with KWB's staff so far, and we're sure their on-site team will continue to make our new residents in Tower 2 feel welcome in their new homes."
The news comes just weeks after KWB's residential arm was accredited by the national organisation which monitors the residential leasehold sector, the Association of Residential Managing Agents.