Apartments unveiled in West Bromwich
A new £4 million development in the heart of West Bromwich has been officially unveiled on behalf of Birmingham-based D.R. Developments by the mayor of Sandwell.
Victoria Court, which consists of 49 apartments and four commercial retail units, is the first privately-funded development of its kind in West Bromwich.
Designed and constructed by local business Detail, it is seen as a key step in extending regeneration out of Birmingham and into the Black Country.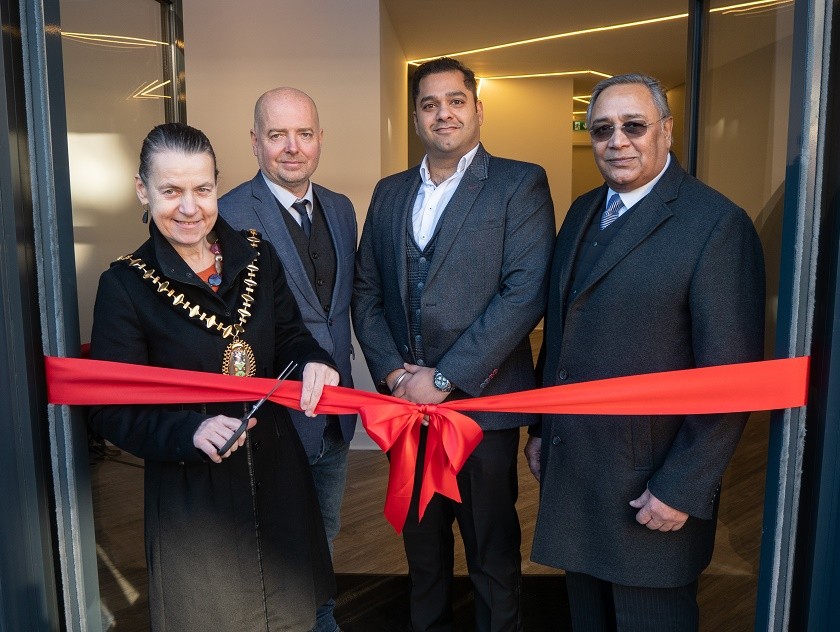 The building's contemporary style has been designed to make a significant contribution to the streetscape, delivering a striking development to Victoria Street and the town centre.
Developers sought to create construction employment opportunities for local young people and endeavoured to employ as many as possible from the local community to support the local economy and benefit the broader community. The apartments are some of the first in the region to benefit from ultra-fast gigabit fibre broadband.
Raj Lal, director of Detail, said: "There's been a huge amount of investment into the region over the last ten years or more, much of which has focused on central Birmingham. With the Victoria Court development, we saw the opportunity to invest in West Bromwich, developing high-quality, affordable apartments that meet the needs of young professionals, business owners and tradesmen.
"We're keen to help more young people get onto the property ladder and enjoy some of the higher specification benefits that would normally only be available to those looking to spend £300,000 or more for a city centre apartment. Our hope is that this is just the start of a wider regeneration of the area and that Victoria Court will act as a focal point for young people looking to build their lives in West Bromwich."
Cutting the ribbon, Mayor of Sandwell, Cllr Dr Ann Jaron, said: "This is a landmark development for West Bromwich and the wider Black Country. Victoria Court is the spark that may ignite further interest in private investment and development of the area, and I would like to thank Raj and Detail C for choosing to site their development here in the town centre.
"As a town we're increasingly looking to encourage more young people to consider West Bromwich as a place to live and what Detail C and D.R. Developments has done with Victoria Court - combining both affordability with high specification design - is sure to attract more young people to the area."
Peter Lal, chairman of D.R.Developments, said, "We are pleased to deliver an aspirational building which will hopefully encourage further investment and regeneration in to the area."