Group director joins stations team
Engineering and professional services consultancy, WSP, has made a senior hire to its Birmingham office, after welcoming Dan Bishop as group director for its stations team.
Bishop joins from Atkins where he has spent the previous 12 years, most recently as practice director in Birmingham. In his new role at WSP, he will oversee the delivery of a broad portfolio of stations projects, including the firm's work on HS2's Curzon Street Station and Birmingham International Station.
Operating out of WSP's Midlands headquarters in The Mailbox, Bishop will lead the stations team which has around 150 staff across the UK, sitting within the rail business. A key part of his role will include ensuring efficient integration of the wide range of engineering and design disciplines involved in every WSP stations project.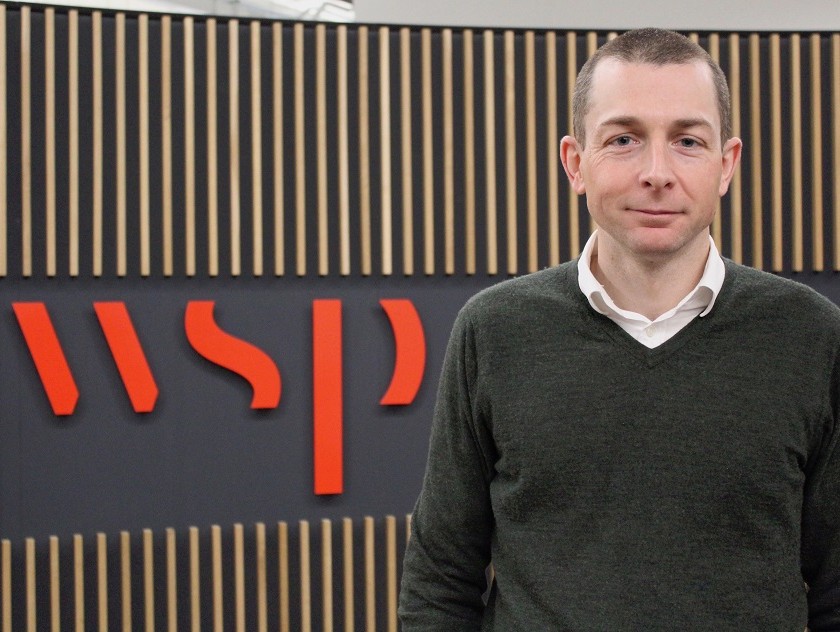 He said: "WSP is at the leading edge of transport infrastructure development in the Midlands, nationally and internationally. I am delighted to be joining at such an exciting time as the firm is currently working on a range of transformative projects which will revolutionise the way we all live and travel.
"The firm's commitment to sustainability and delivering future ready projects really stood out to me and I am looking forward to embracing these values as part of an expert team. From our Birmingham base, I am aiming to help WSP pursue emerging opportunities in the Midlands Engine and across the UK, supporting the rail team's long-term growth plans."
Bishop arrives at a time of expansion for the engineering and professional services consultancy which reported record growth in Birmingham last year. His appointment is set to bolster WSP's growth in the transport and infrastructure sectors, both in the Midlands and across the UK.
The firm is currently supporting the delivery of several Crossrail stations in central London, HS2's Old Oak Common and Curzon Street stations as well as regional stations schemes including Brent Cross West and Beaulieu in Essex.
With the updated designs for Curzon Street station revealed in January on which WSP has a 160-strong team, communities across the Midlands will benefit from the transformational impact of increased capacity and connectivity across their rail network.
Malcolm Davidson, director at WSP Birmingham, said: "We are excited to have Dan join the team here in Birmingham, bringing with him a wealth of industry knowledge and expertise. As the group director for stations, Dan will play a pivotal role not only in the delivery of our projects across the UK, but also in further establishing WSP's strong reputation within the transport sector. WSP prides itself on offering sustainable, future ready solutions to our clients and bringing real economic benefits to the Midlands and rest of the UK."
Pictured: Dan Bishop