Expert joins lift and escalator consultancy
The lift and escalator consultancy arm of a Birmingham-based engineering business is looking to scale new heights with its latest appointment in the vertical transport sector.
The appointment of 30-year veteran Richard Arnold will allow the adi VT Lift & Escalator Consultancy division of adi Group to continue to grow its successful lift and escalator services.
Richard joins the business having previously operated as a service leader for Schindler, as well as further spells across prominent lift businesses across the UK and Jersey.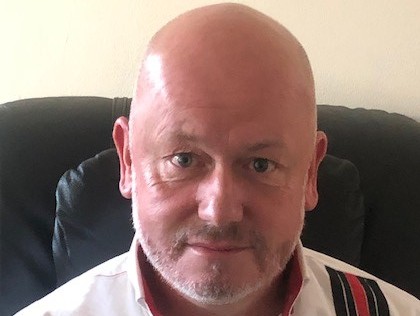 As the new senior consulting engineer, he will sit alongside divisional MD Vance Cunningham, who was delighted to acquire his services.
"One of the most important factors in new business performance is to achieve goals. And key to that is sourcing the most successful and driven of employees. Richard absolutely meets this mark, with an excellent track record in the lift and escalator industry, alongside a natural dynamism and talent with people.
"We're focused on rethinking and supporting clients' needs in the vertical transport market and even more so in the current climate. So, having someone of Richard's calibre on board will allow us to continue to support long-term relationships, stay competitive and offer a valuable service to the industry."
adi VT Lift & Escalator Consultancy offers an extensive range of services, delivering cost-effective solutions for household names across commercial, retail, leisure, residential, educational, pharmaceutical and manufacturing environments. Its services have supported these sectors throughout the coronavirus crisis, as organisations of all shapes and sizes look for safe and compliant ways of managing through-traffic during a troubling period.
It is hoped the appointment of Richard, who at senior consultant level represents one of the most experienced heads in the industry, will lift the business to new levels.
The adi Group, now in its 30th year, is a multi-disciplinary engineering firm based in Birmingham, working with recognised brands, such as Coca Cola, Cadbury and BAE Systems.
Pictured: Richard Arnold