Marco Abonandi
Marco Abonandi is the West Midlands business development manager at GF Tomlinson, which delivers construction projects to both public and private sector clients.
How has your company had to respond to the coronavirus crisis? We implemented robust measures on our sites with immediate effect to ensure social distancing could be maintained and PPE and sanitising equipment was made available to all site-based employees. As a result, we were able to keep 85% of our sites operating safely throughout lockdown, which soon reverted back to 100% once further measures were implemented.
Provision was made for our office staff to work remotely from home, which ensured that estimating, quantity surveying, accounts and marketing were all able to continue as normal. Skeleton staff remained in the office with social distancing and sanitising initiatives being fully implemented. As a result of these pro-active measures, we were able to operate with the minimum amount of disruption throughout lockdown.
Has the lockdown presented any opportunities as well as challenges? It was challenging being cut off from your work colleagues, friends and members of your family at the start of lockdown. Because everybody was in the same boat, I found that in some ways you could be more productive, because people were more available to talk to or meet 'virtually'. I could get access to people that would normally not be readily available prior to lockdown and I was able to get more meetings in during the day because I was not having to spend time driving.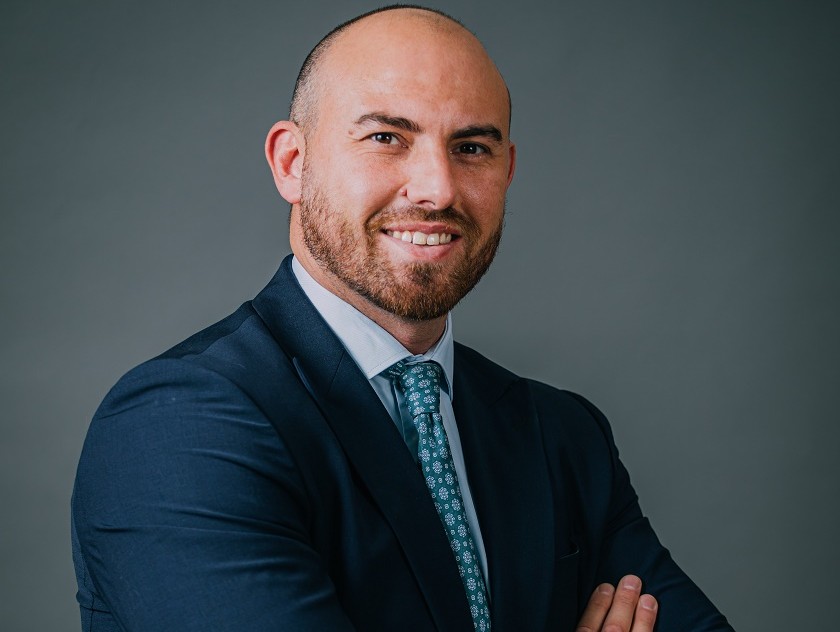 The downside of home working was making sure I maintained the right work life balance, and I missed out on the team camaraderie, which often sparks off new ideas and innovation in a workplace.
What do you think the current crisis will mean for your industry in the months and years to come? How we work will change. Straight away we can see that a lot of companies are adapting to WFH indefinitely. However, I still feel there will be a need to work in the office for part of the week as we will need to be able to mentor the new talent that comes into the industry.
I predict that the industrial logistics and public sectors will continue to prosper. I think the office fit out market will do well too, due to how circumstances have now changed, how we work and how we manage social distancing in the long term I think will mean that offices and workspaces will need to be refurbished, refit and redesigned to adapt to these changes.
How do you get the best out of your staff? Communication and acknowledging people's hard work is key. You want to get the best out of people. Acknowledging people's hard work and the time that they put in should not go unnoticed.
I am a firm believer in trusting someone to do their job and giving them the opportunity to manage their own time without having to micromanage.
How many emails do you tend to get in a day, and how much time do you have to read them? I receive 20 – 50 a day. I will try my very best to read them all and respond within 24 hours. In between meetings and events, I will always find time to go through my emails as I don't want to come across as rude to people and do not like to think I have missed out on any opportunities. The key is to prioritise them in order of importance and dispose of the spam/junk mail quickly.
How do you hope your colleagues would describe you? As someone who is professional and good at their job. I would hope they feel they can always approach me if they have any problems or are in need of any advice.
Highlights of your career so far? Since starting at GF Tomlinson, helping secure a place on the University of Birmingham's Build Higher framework is a definite career highlight. Getting onto the framework has strengthened our place and exposure within the West Midlands market.
Tendering for the framework was incredibly competitive as we were up against some stiff competition. The added bonus of winning the first project on the framework shows that we are certainly heading in the right direction.
Any faux pas or embarrassing moments in your career you would prefer to forget? Turning up to a meeting once totally under prepared and misinformed. Due to lack of communication by both parties, the meeting went badly, leaving everyone confused and feeling that we had wasted each other's time. What I learnt from this going forward is that you should always communicate effectively, research and ask the right questions so that you are fully prepared for whatever an experience or meeting entails.
Pet hates? Lateness and last-minute cancellations.
If you could go back and give your younger self some wise advice, what would it be? I'd maybe guide myself more towards a construction profession a lot earlier - I would probably have done a different degree and studied project management. I would also tell myself to ensure that I surround myself with the good positive people to learn and grow in the right direction as an individual.
How do you relax away from work? I tend to go to the gym at least three times a week. Not only does this help me physically, it also helps me mentally. I do love a long scenic walk/hike and I go fishing quite a bit too. The peace and tranquillity of both allow me to wind down and de-stress.
What do you believe is special about the Birmingham business community? It's unique and special. What sets us apart from other cities is the closeness we all have and the willingness to help each other out.
Tell us something about you that most people probably would not know. Before my career in construction, I was a tailor. I worked for a company called Clements and Church, making high end made-to-measure suits for clientele.
You can take one book, one film and one cd onto a desert island – what would they be? Book: Fear & Loathing in Las Vegas: Hunter S Thompson; film: The Life Aquatic with Steve Zissou; and CD: Jamie XX: In colour
Your five dream dinner party guests, dead or alive? Larry David, Hunter S Thompson, Bill Murray, Jimmy Iovine, Jack Nicholson
What would you choose to eat for your last supper? Growing up with an Italian background makes me a bit partial to Italian cooking! Starter: my father's homemade Melanzane alla Parmigiana, which is an aubergine-based dish, layered in a tomato sauce, parmesan and mozzarella cheese; main: a margherita pizza from L'Antica Pizzeria de Micheles in Naples (the best pizza on the planet in my opinion); and dessert: a homemade New York style cheesecake.