Mark O'Sullivan
Mark O'Sullivan is the CEO of PPE for the UK Ltd and since the Coronavirus crisis began, the company has supported both medical and non-medical organisations by providing high grade personal protective equipment (PPE).
HOW LONG HAVE YOU BEEN IN YOUR CURRENT JOB? I launched PPE for the UK earlier this year, however, I have founded, operated and managed numerous other companies over the last ten years. Prior to that, I worked in the logistics and supply chain industry.
HOW HAS YOUR COMPANY HAD TO RESPOND TO THE CORONAVIRUS CRISIS? It hasn't been easy, but through dedicated strategic planning we have overcome any logistical or distribution issues brought about by the crisis. My team and I are always brainstorming solutions to concerns before they become 'problems'.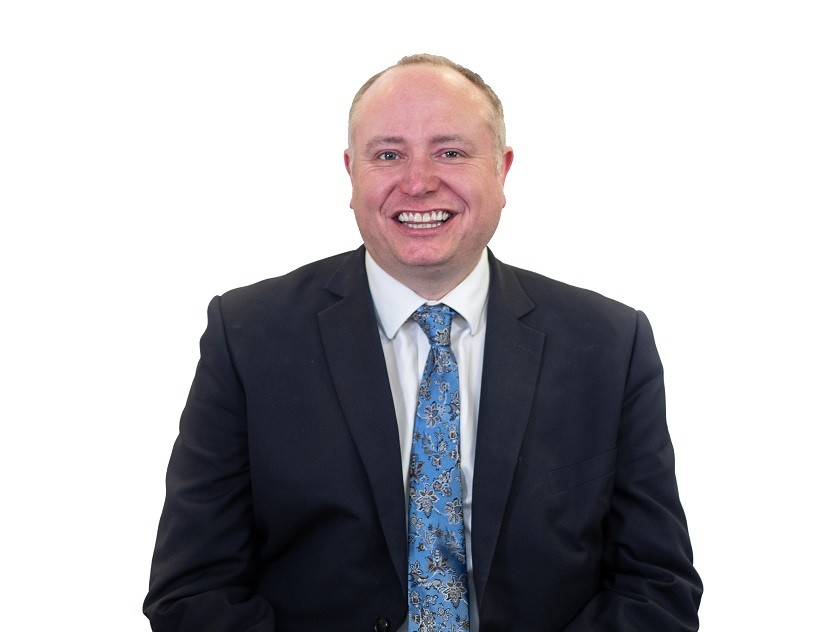 HAS THE LOCKDOWN PRESENTED ANY OPPORTUNITIES AS WELL AS CHALLENGES? One hundred per cent. The first few weeks were pretty challenging but enabled me to properly reflect on life prior to COVID, including how I was managing my time and my businesses. As a result, I've made numerous positive changes, allowing me to spend more time with my family. Playing such a strong part in a business that truly supports individuals and companies throughout this difficult time has been a great feeling.
WHAT DO YOU THINK THE CURRENT CRISIS WILL MEAN FOR YOUR INDUSTRY IN THE MONTHS AND YEARS TO COME? When I first started PPE for the UK, the entire industry was chaos due to the sheer severity of the situation. Although the effects of the pandemic have eased to an extent, it's clear that COVID is not going away any time soon. It is essential we look to support all business sectors in ensuring the safest possible options are there as they re-open and as potential challenges may arise in the future.
HOW DO YOU GET THE BEST OUT OF YOUR STAFF? All my staff have plenty of responsibility, whilst still having space to grow. Listening to their ideas (and implementing them) is hugely important too. I have always believed in recruiting graduates and giving young people the opportunity to develop with no boundaries.
HOW MANY EMAILS DO YOU TEND TO GET IN A DAY, AND HOW MUCH TIME DO YOU HAVE TO READ THEM? Across all business ventures and projects, I currently receive around 300 emails a day. I spend time daily working through them, in and amongst various Zoom calls and team meetings.
HOW DO YOU HOPE YOUR COLLEAGUES WOULD DESCRIBE YOU? A nice guy (hopefully!) who likes a good drink, decent food and a bit of dancing!
HIGHLIGHTS OF YOUR CAREER SO FAR? From a personal perspective, winning the title of Entrepreneur of the Year and Man of the Year at two key Midlands award ceremonies in 2019.
PET HATES? People who talk and talk but never ask questions – one-way conversations!! And people who are not positive in their outlook.
IF YOU COULD GO BACK AND GIVE YOUR YOUNGER SELF SOME WISE ADVICE, WHAT WOULD IT BE? Get a mentor early; look at where your strengths are and fill the gaps around you; surround yourself with people that are there for you and have your back; and spend as much time with your family as you can, as when you are lying on your deathbed you are not thinking about work!
HOW DO YOU RELAX AWAY FROM WORK? I work seven days a week because I love what I do and I am incredibly driven, however, I know how to relax when I need to. I love football and all other sports (mainly watching it on TV rather than playing it these days) and also enjoying the amazing restaurants our region has to offer.
WHAT DO YOU BELIEVE IS SPECIAL ABOUT THE BIRMINGHAM BUSINESS COMMUNITY? Our ability to fight and never give in. I am an honourary Brummie but have lived here for 27 years – I love this region and that is completely down to the people within it. There is so much support here and a community who genuinely care.
TELL US SOMETHING ABOUT YOU THAT MOST PEOPLE PROBABLY WOULDN'T KNOW. The hardest thing that many people are not aware of is that my sister took her own life a number of years ago after suffering from mental illness and anorexia. This was the toughest period of my life and is still very hard to deal with on a daily basis, however, tragedies like this always bring everything into perspective. It has also been the biggest key to how I work (and think) now.
On a lighter note, I used to be a scout for Aston Villa Football Club (whilst being a mad West Ham fan!) and also a summer football coach for Peterborough United when I was much younger.
YOU CAN TAKE ONE BOOK, ONE FILM AND ONE CD ONTO A DESERT ISLAND – WHAT WOULD THEY BE? Any book by Irvine Welsh (not for the faint hearted but an unbelievable author); Shawshank Redemption – (maybe it would help me get off that desert island after a while!); and finally, Queen: The Greatest Hits… Freddie was just incredible.
YOUR FIVE DREAM DINNER PARTY GUESTS, DEAD OR ALIVE? Bobby Moore, Pele, Roger Federer, Princess Diana, Marilyn Monroe… sorry I have to cheat and add a sixth: Muhammad Ali.
WHAT WOULD YOU CHOOSE TO EAT FOR YOUR LAST SUPPER? Probably an all-you-can-eat buffet to keep that last supper going for a while (preferably Chinese food) yum yum!