Gez McGuire
Gez McGuire is the founder of MCG Digital Media which specialises in AI data driven digital marketing, and he has run the company for the past 15 years.
HOW HAS YOUR COMPANY HAD TO RESPOND TO THE CORONAVIRUS CRISIS? As soon as lockdown was announced in March, we had some retained clients immediately pause all their activity as there was no way they could continue to trade. As a result, we furloughed some key staff members associated with those clients but paid for them to learn new skills so they can bring extra elements to the business for 2021 and beyond.
HAS THE LOCKDOWN PRESENTED ANY OPPORTUNITIES AS WELL AS CHALLENEGES? Yes – Digital platforms and AI adoption are accelerating as a result of the pandemic and so I have co-founded the AI Global Academy, which is launching in January 2021 with the mission of getting every day people into AI careers. It is predicted that more than 2 million AI related jobs will be created by 2025.
WHAT DO THINK THE CURRENT CRISIS WILL MEAN FOR YOUR INDUSTRY IN THE MONTHS AND YEARS TO COME? The pandemic has accelerated many digital platforms and brought e-commerce adoption forward by many years, all within a matter of weeks. Because of this, any business in the digital or AI environment is in a stronger position than it was pre-COVID-19.
HOW DO YOU GET THE BEST OUT OF YOUR STAFF? We're a family-run business which presents its own challenges but thankfully incentivisation isn't one of them. My approach is to delegate tasks where I can provide full ownership with a clear endpoint and sense of achievement.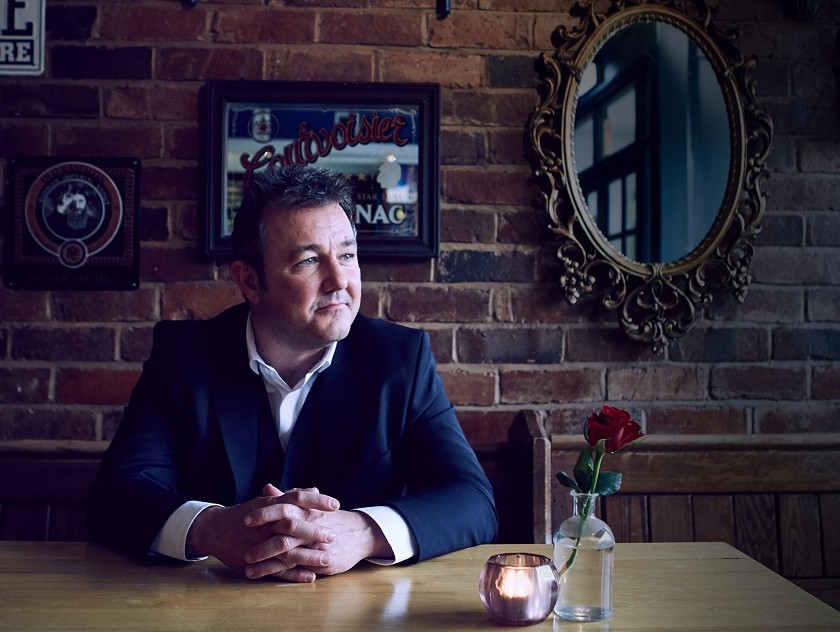 HOW MANY EMAILS DO YOU TEND TO GET IN A DAY, AND HOW MUCH TIME DO YOU HAVE TO READ THEM? 20 – 40 per day and I constantly keep on top of them throughout the day.
HOW DO YOU HOPE YOUR COLLEAGUES WOULD DESCRIBE YOU? Motivational – entrepreneurial – ambitious – fair.
HIGHLIGHTS OF YOUR CAREER SO FAR? In 2016, Google launched their Premier Partner programme identifying MCG Digital Media as among the top 2% of Google Partners in the UK. While there are currently roughly 7,000 Google Partner agencies in operation in the UK, only 120 are classified as Google Premier Partners. The Premier Partner programme is where Google recognises the best digital advertising agencies so it's a real accolade to have held the title for so long.
ANY PARTICULAR FAUX PAS OR EMBARRASSING MOMENTS IN YOUR CAREER YOU WOULD PREFER TO FORGET? Towards the end of my tenure as a professional musician, I was called up by an ABBA tribute band to stand in for their keyboard player. As a drummer, I didn't actually know how to play the keyboard, so essentially this meant dressing up as Benny, painting on a beard with a bit of burnt cork and miming along to Abba's greatest hits. It was at around this point that I decided to change careers but not before performing with them a further two times.
PET HATES? Lateness
IF YOU COULD GO BACK AND GIVE YOUR YOUNGER SELF SOME WISE ADVICE, WHAT WOULD IT BE? Push ahead faster and realise that you are entitled to compete in the space you have chosen.
HOW DO YOU RELAX AWAY FROM WORK? Run / walk / read / watch films
WHAT DO YOU BELIEVE IS SPECIAL ABOUT THE BIRMINGHAM BUSINESS COMMUNITY? With over 15 years' experience networking within the Birmingham business community, I have found the breadth of talent to be on par with anywhere in the world. The great thing about Birmingham is that we're small enough for talent and entrepreneurialism to stand out but as a collective, we are big enough to make a difference on the world stage.
TELL US SOMETHING ABOUT YOU THAT MOST PEOPLE PROBABLY WOULDN'T KNOW: During the 1990s I made a living as a session musician, playing with the likes of Ruby Turner and Edwinn Starr. A number of my musician colleagues from Birmingham at the time have since gone on to tour with the likes of ELO, Jamiroquai and Robbie Williams.
YOU CAN TAKE ONE BOOK, ONE FILM AND ONE CD ONTO A DESERT ISLAND – WHAT WOULD THEY BE? Any book by Peter James; film: The Game; CD: Morcheeba.
YOUR FIVE DREAM DINNER PARTY GUESTS, DEAD OR ALIVE? Einstein, Napoleon, Steve Jobs, David Bowie and Steve Coogan.
WHAT WOULD YOU CHOOSE TO EAT FOR YOUR LAST SUPPER? A traditional Irish dinner of bacon, cabbage and potatoes – cooked the way my Mom used to on a Saturday afternoon.