Jon Gilpin
Jon Gilpin is a partner and head of manufacturing in the Midlands at BDO LLP - an accountancy and business advisory firm - and he has been with the company since 2017.
HOW HAS YOUR COMPANY HAD TO RESPOND TO THE CORONAVIRUS CRISIS? One of the questions we asked ourselves in March 2020 was 'how do we pull together the full power of our firm to help the UK's entrepreneurially spirited businesses through COVID-19?' As a result, we created a simple 'Rethink' model; this helped us to frame our external conversations during the pandemic and was designed to consider likely business needs throughout these challenging times, but also BDO's capability as a firm to respond with suitable support and solutions. We also used the opportunity to establish a monthly Rethinking the Economy survey, which enables us to understand the changing dynamics of mid-sized businesses that form the very backbone of our regional economy.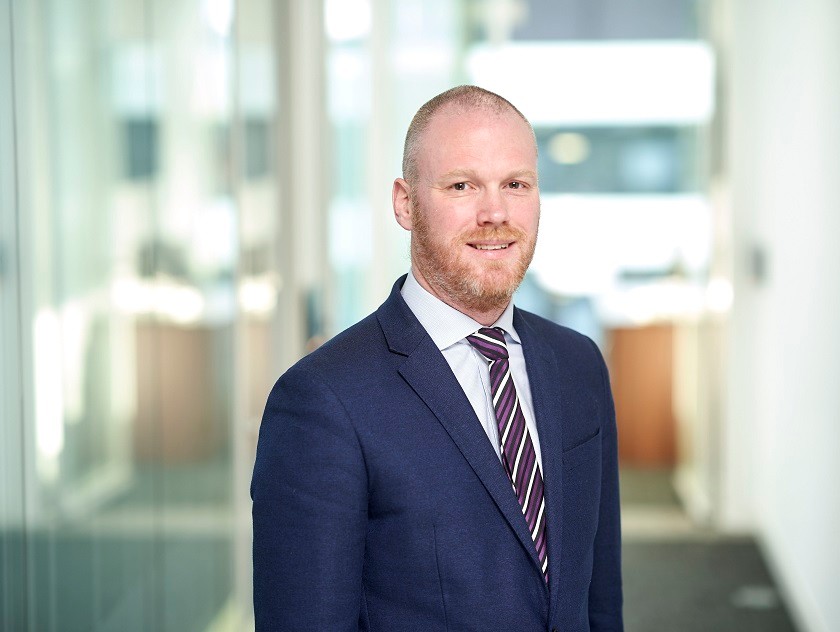 HAS THE LOCKDOWN PRESENTED ANY OPPORTUNITIES AS WELL AS CHALLENGES? We very much buy into the theory that with challenge comes opportunity. Like so many, we had to scoop up our business back in March and run it from the homes of almost 6,000 people. Our IT team had the huge task to ensure we had the bandwidth and technological skills to adapt and, as a team, we needed to consider how we could deliver work of the utmost quality to overcome the challenges presented by COVID-19. Through the creation of our 'Rethink' model, we've been able to help steer businesses through the many changes and enable them to adapt to the 'new reality'. It's given us, and them, the opportunity to rethink every aspect of their business – from the business model and strategy down – enabling them to review and rebuild resilience and realise any opportunities to grow.
WHAT DO YOU THINK THE CURRENT CRISIS WILL MEAN FOR YOUR INDUSTRY IN THE MONTHS AND YEARS TO COME? Manufacturing, in particular, has faced significant challenges in 2020 – whether that's COVID-19, market pressures, economic uncertainty, or Brexit. Many Midlands companies have been forced to implement short-term plans to reduce costs as turnover has fallen. This was due to a significant reduction in orders resulting from reduced demand or factories being physically closed. Supply chain issues, including the availability of raw materials, also impacted some businesses' ability to operate.
As the recovery to pre-COVID volumes is likely to be protracted for many manufacturing sub-sectors, medium to long-term actions are now being put in place to refocus businesses, preserve cash flow and improve balance sheet strength. Our latest data analysis of the impact of COVID-19 on the sector – The Future of the UK Manufacturing Sector: Surviving in the New Reality – shows that cost reduction and securing additional finance to mitigate the increased risks are just a number of actions manufacturers are having to take.
However, manufacturing is the lifeblood of the Midlands and, if we are going to take any positives from this year, it is the adaptability that continues to be shown by not just manufacturers, but regional businesses as a whole. The stats say it all – 81% of manufacturers are reassessing business strategy and assessing whether current products and services are still core (79%).
HOW DO YOU GET THE BEST OUT OF YOUR STAFF? Our unifying culture will only succeed if we can help our colleagues and teams to succeed. Each of us has our own definition of success, we want to help our people define and achieve theirs. A key aspect of our culture is encouraging and supporting our people to 'be themselves'. Through doing so we can create an experience at BDO for each of our people that works for them, whilst empowering them to give their best to their clients.
HOW MANY EMAILS DO YOU TEND TO GET IN A DAY, AND HOW MUCH TIME DO YOU HAVE TO READ THEM? I tend to get between 50 and 100 emails a day. I try to be really disciplined and 'triage' them to attend to later, otherwise I would be interrupting other work constantly.
HOW DO YOU HOPE YOUR COLLEAGUES WOULD DESCRIBE YOU? Supportive, accessible and decisive.
HIGHLIGHTS OF YOUR CAREER SO FAR? I'm proud of lots of things in my career so far. Winning new work is always a thrill and providing those clients with the value I promised is really fulfilling. However, I get the most pleasure from supporting and coaching others, as they develop their careers.
ANY PARTICULAR FAUX PAS OR EMBARRASSING MOMENTS IN YOUR CAREER YOU WOULD PREFER TO FORGET? I got completely lost on my very first stock count; I ended up arriving 45 minutes late and was completely convinced that this was the end of my career!
PET HATES? People not taking responsibility for their actions.
IF YOU COULD GO BACK AND GIVE YOUR YOUNGER SELF SOME WISE ADVICE, WHAT WOULD IT BE? It requires no talent to turn up and work hard, so do that every day.
HOW DO YOU RELAX AWAY FROM WORK? It's been really challenging this past year in lockdown, but spending time with the family is how I unwind (except when it is homeschooling!). I'm also an avid watcher of sport and play fantasy football.
WHAT DO YOU BELIEVE IS SPECIAL ABOUT THE BIRMINGHAM BUSINESS COMMUNITY? Putting my head of Manufacturing in the Midlands hat on, I have to say that if we were ever in doubt about the value of manufacturers in the region, then the last few months have certainly put paid to that. Story after story, company after company, all demonstrating agility and diversification, with many switching manufacturing focus from existing goods to vital and much-needed products in the fight against COVID-19.
Recent statistics from our monthly Rethinking the Economy survey of 500 mid-sized businesses indicated that 48% of Midlands companies have confidence in their own business' resilience, with nearly a third saying they are succeeding in the 'new reality'. There's no avoiding that the challenges and impact of the pandemic are still very real and far from over. What is reassuring at this time, is those that have maintained or experienced a rise in revenues. This better places companies to bounce back from the impacts of COVID-19 and reduces the potential for large-scale job losses and declines in revenue.
TELL US SOMETHING ABOUT YOU THAT MOST PEOPLE PROBABLY WOULDN'T KNOW. I once appeared in 'Who's Who'! My dad was a senior priest in the Church of England and made it into the publication for several years. I featured as his son!
YOU CAN TAKE ONE BOOK, ONE FILM AND ONE CD ONTO A DESERT ISLAND – WHAT WOULD THEY BE? Book: I don't read books, so I would take a newspaper! Film: The Breakfast Club – a stone cold classic. CD: U2 – Joshua Tree
YOUR FIVE DREAM DINNER PARTY GUESTS, DEAD OR ALIVE? My dad (who passed away before having the chance to get to know my kids), my two sons Charlie and Billy, my wife Ellen and my best mate Jim. Lame, I know, but I'm not really one for celebrities.
WHAT WOULD YOU CHOOSE TO EAT FOR YOUR LAST SUPPER? Roast Beef with all the trimmings!