New commercial director joins the team
Calum Nisbet, the former regional director at the Institute of Directors, has joined the Black Country Chamber of Commerce's leadership team as commercial director.
The organisation, which has a legacy stretching across two centuries, supports thousands of businesses across Dudley, Sandwell, Walsall and Wolverhampton and has recently played a leading role in helping its members and the business community navigate the challenges of Brexit and the COVID-19 emergency.
Calum joins at a time of continuing uncertainty when firms across the West Midlands are operating in radically different ways whilst seeking new solutions to ensure that they remain resilient and successful.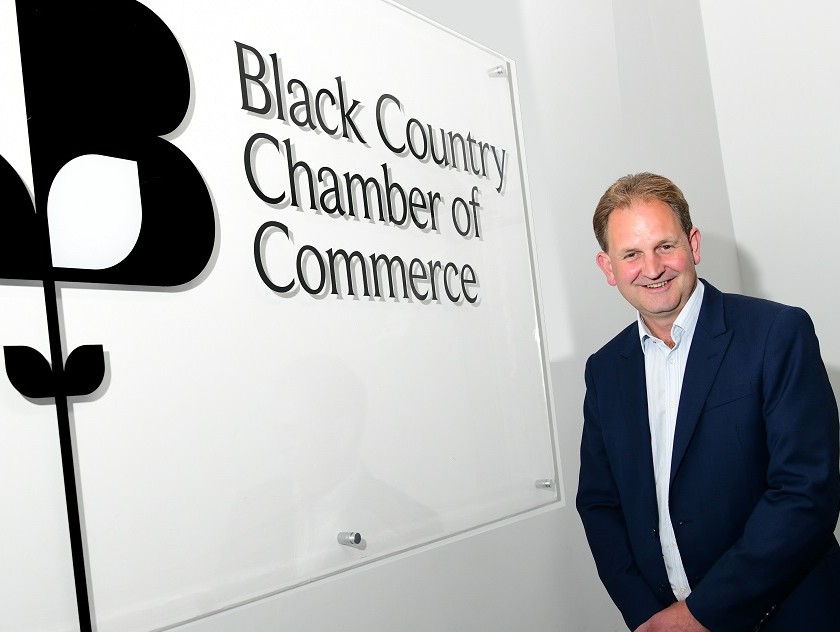 As commercial director, Calum will oversee a range of strategies to enhance existing training services and partnerships to ensure business leaders and their boards are supported and in the strongest position possible to reboot, rebuild and rebound.
"I'm thrilled to be joining the Black Country Chamber of Commerce, especially at such a time of challenge for businesses. As somebody who is deeply passionate about the West Midlands, the business community and its prospects, I have seen with interest how the Chamber has undergone a rapid period of modernisation and become increasingly valued by its stakeholders and supporters," said Calum.
"I'm looking forward to working with colleagues at the Chamber, getting closer to our members and partners and to supporting the diverse business community in the Black Country and beyond."
As part of the Chamber's leadership team, Calum joins Corin Crane (CEO); Lorna Taylor (finance director); Karen Webb (director of business services); and Neil Anderson (director of external affairs).
Corin Crane said: "Calum's appointment comes at a time which is a crossroads for many businesses across the region. Many businesses are struggling to find a way to cut through all the noise and confusion around how to operate and be successful in both challenging trading conditions and the context of a new normal.
"Many have been looking to the Chamber for answers and with Calum's insight and experience, we are able to further bolster our team and ensure that we have the right solutions to help them to succeed in developing their teams, governance and talent as well as ensuring they have fully tailored opportunities to share knowledge and raise profile."
Jude Thompson, president of the Black Country Chamber of Commerce and managing director of Sandwell-based IT firm CSCM, said: "There is an urgent need for all businesses to ensure that their people have the right skills, knowledge and capabilities in place to respond to these turbulent times and drive forward business plans that lead to tangible results.
"The board is delighted that Calum has joined the Chamber's top team and will provide significant impetus to our commercial opportunities to help firms and their most pressing business needs."
Pictured: Calum Nisbet