Report reveals cashflow worries
The Coronavirus pandemic has exacerbated existing cash flow problems that were hampering businesses during the first quarter of 2020, a Greater Birmingham Chambers of Commerce report has revealed.
According to the latest Quarterly Business Report, the region's manufacturing and service sector firms saw their cashflow levels worsen in Q1, before COVID-19 had fully taken hold.
In the report, sponsored by Birmingham City University, 29 per cent of companies revealed their cash flow had significantly weakened – the joint highest on record since the global financial crisis of 2008. However, manufacturing and service sector firms reported stability in domestic demand, with levels staying the same as Q4 2019.
Advanced domestic orders followed a similar trajectory. There was a four per cent increase in businesses recording an uplift in order business, but this was offset by a three per cent rise in the number of firms whose domestic orders fell.
The report comes as First Secretary of State Dominic Raab revealed he doesn't expect the UK's lockdown restrictions to be eased in the coming days.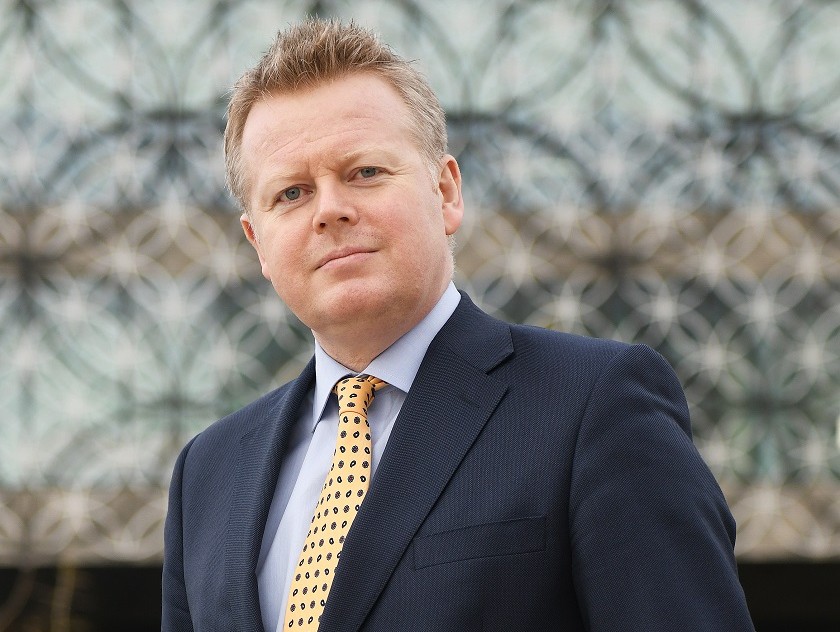 Paul Faulkner, chief executive of Greater Birmingham Chambers of Commerce, said: "The surveying period for our latest Quarterly Business Report covered the three months to the start of March and clearly the warning signs were there that businesses across the region were facing some extremely tough times.
"Not only did we see a fall in export demand and hiring levels, the most startling development was the number of manufacturers that were struggling to maintain a sufficient level of cash to run a sustainable and profitable business – we know from our subsequent research that this situation has become even more grave for businesses in all industries as the fallout from the Coronavirus crisis has continued to escalate.
"In this exceptional period, the Government has been right to step in to become the insurer and customer of last resort for businesses across the country. Here at the Chamber, we will continue to do everything in our power to keep business moving. In particular, we will provide up to date information on the latest developments throughout the crisis and what that specifically means for local businesses.
"We will also continue to lobby regional and national stakeholders in a bid to secure financial support to help firms get through what is going to be an extremely challenging period.
"Nevertheless, throughout the two hundred year history of the Chamber, the resilience of local business has remained remarkable and I'm confident that if we work together in a collaborative and compassionate fashion, we will emerge from this period even more united."
Professor Julian Beer, deputy vice-chancellor at Birmingham City University, said: "The saying goes that a week is a long time in politics, but at the moment a week is an epoch in business too.
"The first quarter's QBR data largely represents a snapshot of business conditions in the quarter before the novel coronavirus struck. As such, whilst these are difficult times - particularly those running smaller businesses trying to chart a course through such unprecedented events – such information is crucial.
"Looking forward, it is almost certain that the coming quarter will see dramatic falls in all indicators as the economy has been put into a 'Coronavirus deep freeze'. Key issues will be how long various restrictions last and what support is available to businesses when we come out the other side."
The Chamber is hosting a webinar titled 'Coronavirus and The Impact on Business Resilience in Greater Birmingham' on Tuesday April 21 from 8am to 9am.
The session will feature a run-through of the report, while Birmingham City Council's director of public health Justin Varney will discuss how the city is continuing to move forward throughout this crisis. He will be joined by Nicola Smith, director at Squire Patton Boggs, who will talk through steps that businesses can put in place to minimise risk and maintain continuity throughout the uncertain period.
Click here to book onto the event.
Pictured: Paul Faulkner, chief executive of Greater Birmingham Chambers of Commerce