Chamber says more support needed
Business leaders in Greater Birmingham today welcomed the Chancellor's new business support measures but warned that more needs to be done for the hardest hit.
Greater Birmingham Chambers of Commerce (GBCC) said that despite promises from the Prime Minister earlier this week, there was little comfort from Rishi Sunak for many sectors, including sport and expos.
Paul Faulkner, the GBCC's chief executive, promised that the Chamber would continue to support members and the wider community by lobbying for additional support where needed.
"The Chancellor made his intentions clear from the outset of his announcement – the business landscape has completely altered since the start of March and the new measures announced today reflect the underlying fragility we face as a society as the Government attempts to revive the economy whilst also containing the spread of Covid-19.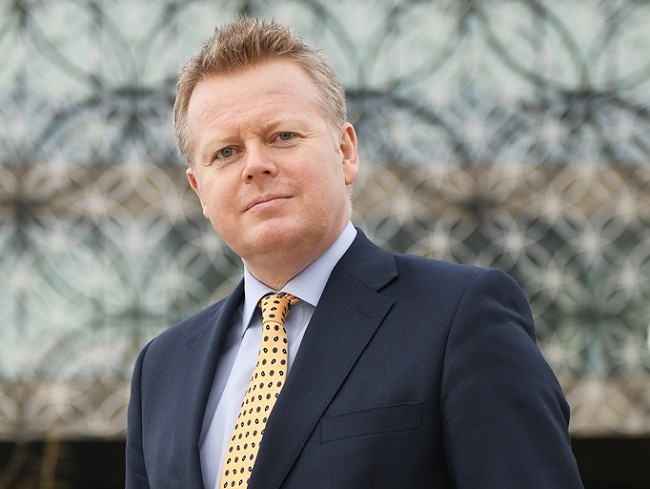 "It's pleasing to see the Chancellor has listened to the concerns shared by thousands of businesses across the country and recognised that strong measures needed to be taken to avoid a disastrous escalation of the unemployment rate over the winter months.
"Firstly, the flagship wage subsidy plan forms the backbone of Mr Sunak's winter plan and whilst we await on the specific policy details, it's reassuring to see that the scheme will help preserve viable jobs and offers a degree of reassurance to those employers facing the harsh prospect of either retaining staff or making them redundant.
"The wider eligibility of the plan (compared to the original furlough scheme) is also good to see given the number of businesses which fell through the cracks and weren't able to access the original programme.
"Prolonging the loans schemes and lengthening their payment terms along with extending the VAT Deferral Scheme also makes complete sense – as data from our Quarterly Business Report regularly highlights, firms across the region are facing severe issues related to finance and levels of debt and hopefully this policy will help to alleviate these concerns in the medium term.
"Nevertheless, the Chancellor could have gone further in tackling these structural issues and hopefully we will see a reduction in the employer National Insurance Contributions along with a reform of our outmoded corporate tax system in the near future.
"From a broader perspective, it's also disappointing to see a lack of reference to the large scale interventions which are required for the sectors which have been hardest hit, despite the promises made by the PM earlier in the week.
"As we have seen throughout this crisis when large scale measures are announced, such as these today, there also tend to be gaps in support that quickly emerge, be they intended or simply oversights. The Chamber will continue to speak with our members and the wider business community to identify such issues and lobby for additional support where needed.
"Finally, if you are unsure about what the latest measures mean for your business, I would encourage you to visit our Covid-19 Hub which includes further details on what the schemes will entail and how you can access them."
Pictured: Paul Faulkner, chief executive of the Greater Birmingham Chambers of Commerce