HS2 reveals plans for northern links
Expansions to HS2 providing better connections between the Midlands and the north have been announced. And the measures were immediately welcomed by business leaders in Greater Birmingham as "another important step" in the development of high speed links.
Expansion of Manchester's Piccadilly and Airport stations and an extra rail connection from Crewe to the north are among a range of measures being proposed by HS2 Ltd to facilitate better journeys between the north and Midlands.
The Government body has launched a public consultation, seeking views on plans for the design of HS2's western leg between Crewe and Manchester and how it can be linked up with Northern Powerhouse Rail (NPR) to deliver seamless integrated services across the country.
Also proposed is the construction of a new HS2 rolling stock depot in Annandale, Scotland, which would create up to 100 jobs in the area.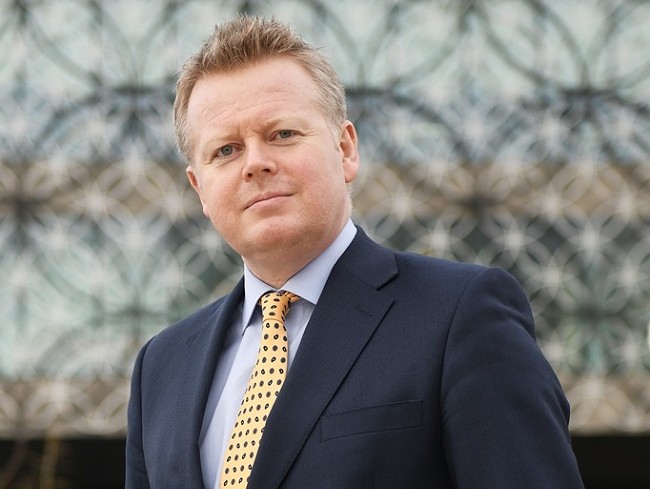 The consultation has been launched following recommendations from the Oakervee Review to deliver HS2 in smaller sections and consider how best to deliver the project alongside other schemes through the development of an Integrated Rail Plan, with the aim of improving capacity and connectivity across the north and Midlands and delivering services more quickly and effectively to people across the UK.
Work on HS2 phase one from London to Birmingham is already under way at over 250 active sites, stimulating the economy and set to create over 22,000 jobs through the approximately £10 billion worth of contracts already announced, two thirds of which will go to small and medium sized enterprises.
Legislation for Phase 2a, from Birmingham to Crewe, is currently being considered by Parliament.
Paul Faulkner, chief executive of Greater Birmingham Chambers of Commerce, said: "The Prime Minister has reiterated his intention to level up the country and it's fair to say that HS2 will play a vital role in delivering that vision.
"In particular, it's great to see the project building momentum and continuing its progression - the latest public consultation is another important step on the journey towards improving rail links between the Midlands and the north.
"Whilst a number of announcements were made in relation to the western leg of the project this morning, we look forward to the release of the IRP later this year and as we made clear in our submission to the National Infrastructure Commission, we need to see HS2 delivered in full.
"The full delivery of HS2 across the west and eastern legs will raise productivity levels, encourage social mobility, reduce transport emissions and catalyse regeneration across towns and cities that require urgent investment; in particular, it will put Greater Birmingham at the heart of a new national network and open up a raft of new domestic markets for our businesses to explore and expand into."
Pictured: Paul Faulkner