Chief executive leaves Chamber
Paul Faulkner is leaving his position as chief executive of Greater Birmingham Chambers of Commerce (GBCC), it was announced today.
He will take up a new role as chief of staff and operations within the group of businesses owned by the Richardson family.
GBCC chairman David Waller wished Mr Faulkner "every success" in his new career and added: "I am sure that you will join me in giving Paul our heartfelt thanks for all of the work and leadership he has given to the Chamber over the past six years. I am naturally very saddened that he has decided to leave our family but I thoroughly understand his reasons.
"Paul will remain as CEO of the Chamber for the coming months and I have asked him to work closely with me to help to ensure a smooth and effective transition with his successor."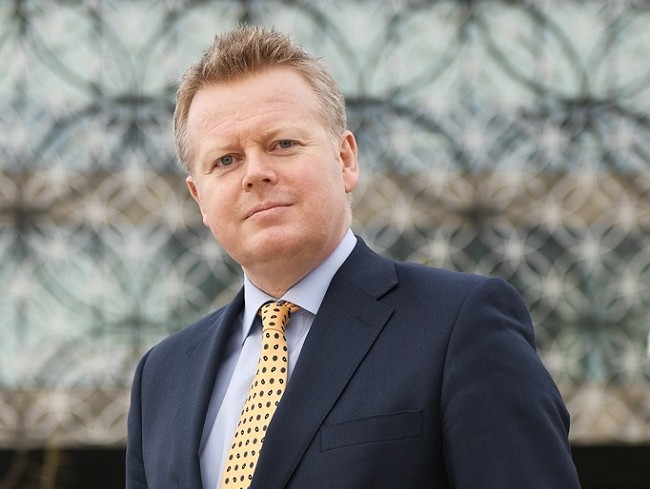 Mr Faulkner, who is a former chief executive of Aston Villa FC and Nottingham Forest, recently led the successful sale of Chamber of Commerce House to Mercia Real Estate for £4.75 million in a move that secures the Chamber's long-term future.
He said: "I'm very sad to be leaving the brilliant team at the Chamber, although equally excited by this next chapter in my own career. As a business support organisation the Chamber is absolutely second to none, and I am proud to have led its development since June, 2015, working alongside a host of fantastic individuals.
"The Chamber has led the way in supporting our members through some challenging times recently, not the least of which are the struggles all businesses are experiencing in the Covid-19 crisis.
"We have influenced government and council policies to the benefit of all businesses and supported them as we went through the agonising process of leaving the European Union.
"Throughout, we have managed to maintain membership levels, all supported by a tremendous team at the Chamber. This really is testament to the expertise and enthusiasm of a diverse group of people dedicated to promoting and protecting the cause of business locally, nationally and globally.
"And in doing so, the Chamber has in turn received tremendous support from our members, who have played their part in helping us to formulate these policies as well as enthusiastically engaging in the huge programme of Chamber events and activities that have taken place despite all the Covid-19 restrictions."
The Richardson family business was founded by Roy Richardson and his late brother Don more than 70 years ago in Oldbury. The family now operate international real estate and private equity businesses, with these having being successfully run for the past 20 years by brothers Martyn, Lee and Carl Richardson.
Carl said: "We are always looking to work with excellent people to further expand our family interests, Paul more than fits that bill. We are very pleased to welcome him on board as part of the senior team."
In his new role, Mr Faulkner will lead on all operational matters for the Richardson organisation across the Midlands, as it seeks out new investment opportunities in dynamic and ambitious businesses.
The appointment underscores the ongoing commitment of the Richardson family to the West Midlands, at a time when it is also continuing to develop its business portfolio across the world.