What if . . . we spent our lives trying to guess what's next?
By Steve Walker, ART Business Loans Chief Executive
There are times in life when it seems that everywhere you turn you come across the same thing - either conceptual or physical: a theme at work or a model of car just when you are wondering about changing yours. For me recently it's been the word 'impact'.
From the global – climate change and corona virus, through the national – Brexit and HS2, to the local – communities and economy – there are people engaged in assessing impact and offering theories intended to guide future policy decisions.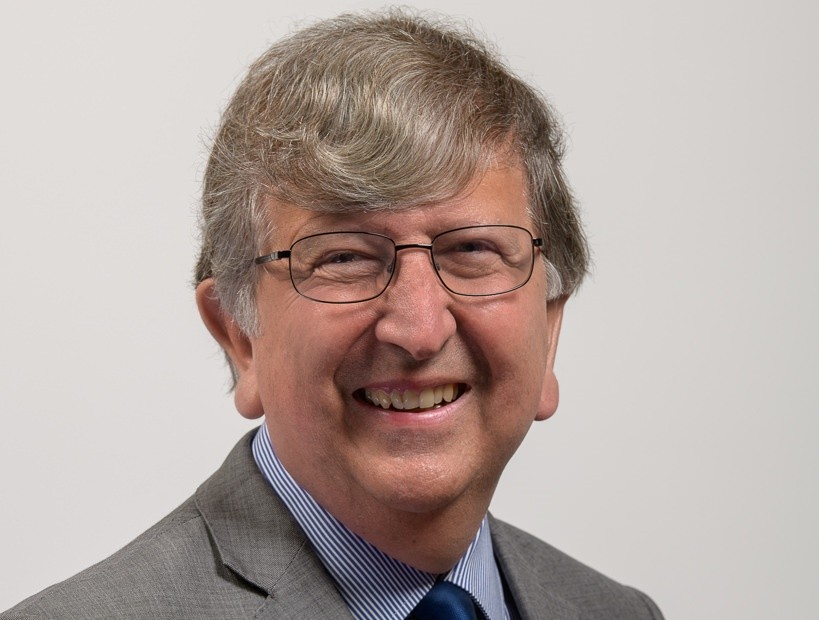 In my own area of business, access to appropriate finance and support for enterprise in underserved areas and communities, there have been many attempts over the years by academics, politicians and the wider world to work out ways to measure impact. It is complicated.
If business cannot access finance they cannot grow, create or preserve jobs, people in those jobs could be out of work (claiming benefits), which may affect their mental and physical health (more benefits and demands on the NHS), social issues could arise from higher unemployment (creating demands on police, prisons, probation and social services), etc, etc.
But you can never be sure exactly what would have happened if you weren't there (unless you are James Stewart in It's a Wonderful Life), so there is a limit on how far you can take your suppositions. You can't ignore impact though, if you are trying to raise funding to support your work. So locally, nationally and globally, social enterprises (like ART Business Loans) are aiming to find a way of measuring their impact that will resonate with people and gain support for their efforts.
The issues with 'what ifs' are further compounded by living in what seems to be an ever more rapidly changing world. One in which any long term assessment of impact can be overtaken by events. Recently I have seen examples of research efforts being changed half way through collection of data, with people changing their mind about what is needed.
In the world of education, it seems we cannot be sure that the subjects being taught today will have any relevance to the demands of working life only a few years ahead, because technology is continuing to develop so quickly. Storms that were once in twenty year events as recently as the 1990s seem to be weekly occurrences now. Viruses, which have always had the capacity to spread worldwide, can do it so fast now that they seem almost impossible to contain – although that is balanced by equally rapid communication about where they have reached and their impact on those who catch them.
We can all now see the impact of floods and wars at first hand – and as human beings we do have a tendency to pay particular attention to the shocking and horrific at one end of the spectrum and the heart-warming or adorable at the other. That's why charities working with animals and children, or those raising money for disaster relief, can expect far more support than those who are doing work that doesn't impact on people's consciousness to the same extend, but nevertheless is having a very beneficial impact on those they are set up to help. How do we get around that?
Back in my own business area there is much ongoing talk about the impact of bank closures, lack of cash machines and inequalities that remain across the world of finance. Emerging over the last few years has been discussion on both Impact Investment and Impact Finance. At present these discussions are being held at the level of larger companies and finance providers including the major banks. But there is also an emerging market for individuals to invest their money with an eye to both social impact in terms of what it will be used for and financial return for themselves.
There are calls from a number of parties to look at ways that successful businesses can help the wider economy and charities, which in the West Midlands is being led by the Mayor Andy Street. Whilst this is welcome, it does seem to be focusing on grant funds being made available, whereas I believe more should be made of investing for social, economic and environmental impact.
To help with this, the Government has introduced Social Investment Tax Relief (which can be applied to investments made in social enterprises operating in a wide variety of sectors), and Community Investment Tax Relief (which can be applied to money invested in Community Development Finance Institutions, like my own, which lend to businesses and individuals unable to access finance from the banks). But sadly, these are not widely understood or taken advantage of.
At this moment in time I write this blog with a feeling that 'impact' is to the forefront of policy makers' minds. Evaluating and measuring are one thing, but changing direction, attitudes or behaviour based upon impact evaluations are likely to be a long haul and using the other definition of impact might well be akin to 'hitting your head against a brick wall' ( or Tyson Fury).' Of course, that doesn't mean we should stop trying!
For further information about investing to create an impact, take a look at this social investment platform: Ethex