Loan provider seeks increased backing
A Birmingham loan provider with a proud 22-year track record set up initially to help deprived inner city areas abandoned by banks has become a victim of its own success – due to burgeoning demand.
ART Business Loans, which has helped around 1,400 West Midlands businesses, from Michelin starred Purnells Restaurant to Chelmund's Fish and Chips (the UK's first community owned chip shop), and award-winning design engineering companies and high growth tech businesses, over more than two decades, stands at its very own crossroads as the UK economy prepares for post Brexit growth.
With the FTSE 100 moving in the right direction at last after three and a half years of Brexit uncertainty, finance experts predict a new era of corporate investment in the UK – and ART is seeking a slice of the action in the regional small business sector.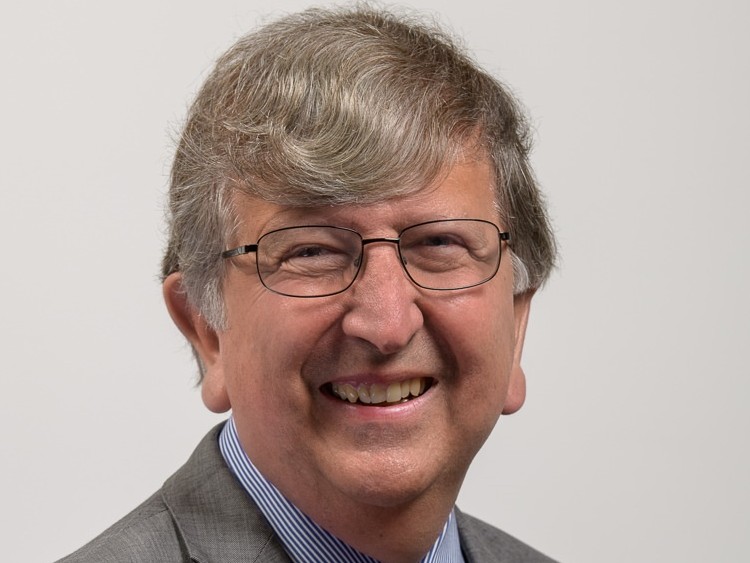 But the Birmingham lender, an established feature of the city's financial landscape since 1997, requires an injection of funds to help meet demand for its loans – and provide an inclusive boost to the wider West Midlands' economy.
ART chief executive Steve Walker freely admits that the lender could do more to meet an ever-growing market from small businesses rejected by the banks – but needs additional funds to lend to fulfil its aims.
ART has already raised £250,000 from a pioneering community share offer using the Ethex social investment platform – and now a second share offer, providing impressive financial returns of up to 9.1 per cent per annum for five years, is open until March 24th.
Steve Walker said: "In effect, we are a victim of our own success. We have been, and continue to be, innovative in the world of finance. We have been supported over the years by a variety of financial backers, including national and local government, businesses looking to exercise Corporate Social Responsibility, personal investors interested in both a social and financial return, and in recent years substantially by our own bankers Unity Trust Bank.
"Demand is as big as it has ever been and that is why we would like to do more. We are currently lending £3 million a year, but within 2-3 years we are going to run out of capital resources so we have got to look at ways in which we can raise money. Otherwise, gradually our money will dissipate – that is the harsh truth of the matter."
The initial share offer was supported by several high-profile regional business leaders, including Greater Birmingham Chambers of Commerce boss Paul Faulkner, a former chief executive at Aston Villa and Nottingham Forest.
Since 1997, ART has loaned nearly £30 million, helping 1,400 businesses and creating and supporting 8,000 jobs.
Steve Walker said: "Despite the plethora of alternative finance providers who have emerged following the banking crisis, the banks' appetite to lend to small businesses has reduced for sound commercial reasons. Meanwhile, evidence is showing that demand for our loans provision has increased and continues to do so, hence the reason for going out to get more money.
"We raised £250,000 last year and feedback indicates that the most attractive initial benefit is the financial return of up to 9.1 per cent per annum for five years. This is an excellent return when compared to other forms of financial investment in the market.
"The financial return is in the form of a tax relief called Community Investment Tax Relief. This provides a deduction from tax paid each year for five years off an individual's or company's tax bill of five per cent, which can equate to up to 9.1 per cent for the highest taxpayer.
"At the end of the period the capital is returned to the investor or can be reinvested for a further five years. As an example, if £10,000 is invested this would mean an annual deduction of £500 from the tax bill – or £2,500 over the five years. Any investment made in this offer before March 24, 2020, achieves the full deduction for the tax year 2019/20."
Steve has overseen a dramatic growth in ART – founded to support local jobs in underserved areas as a result of recommendations of the Aston Commission chaired, like ART, by the late Sir Adrian Cadbury. Steve joined from Barclays in 1996, where he had been senior corporate manager based in Leamington.
"I didn't like the way the bank was going – I had always supported small businesses. I felt that the banks were shifting towards being totally sales-focused and not supporting small businesses in the local economy.
"At the start there were just the two of us – I was on secondment and the other was a student. Today, we have six staff with a voluntary board of directors in modern offices in Innovation Birmingham Campus, but still based in Aston. We lent less than £200,000 in the first year. We are now lending £3 million a year, from £10,000 to £150,000 across the whole of the West Midlands, still targeting underserved areas and communities.
"There have been some disappointments along the way while there have been some people who have been highly successful and also some who have paid us off early.
"We are recognised as a pioneering lending model and have had visitors from non profit-making organisations from South Korea, China, Australia, Russia, Saudi Arabia and elsewhere to see what we are doing. We blazed a trail and others followed and developed in different ways. But we know that the more we can lend, the more impact can be achieved and the stronger we will get as an organisation. Scale is important – we have been here for 22 years but it is only when you get the money that you can grow.
''There is an irony that our mission is to help businesses access appropriate finance and to do more we ourselves now need to seek additional finance to further that mission.''
Pictured: Steve Walker - ART chief executive