The power of asset finance
Birmingham is the engine room of the UK economy and home to world-class manufacturing, engineering, wholesale, distribution and technology businesses.
Only by staying agile and equipping to meet new demands by driving enhanced efficiencies, productivity and performance will businesses emerge stronger. It is therefore critical that businesses in the region have access to flexible finance to acquire the assets they need.
In these rapidly changing times, we recognise that continued investment in assets to build capacity and competitiveness is essential to growth. It has also never been more important to work with finance partners you can trust.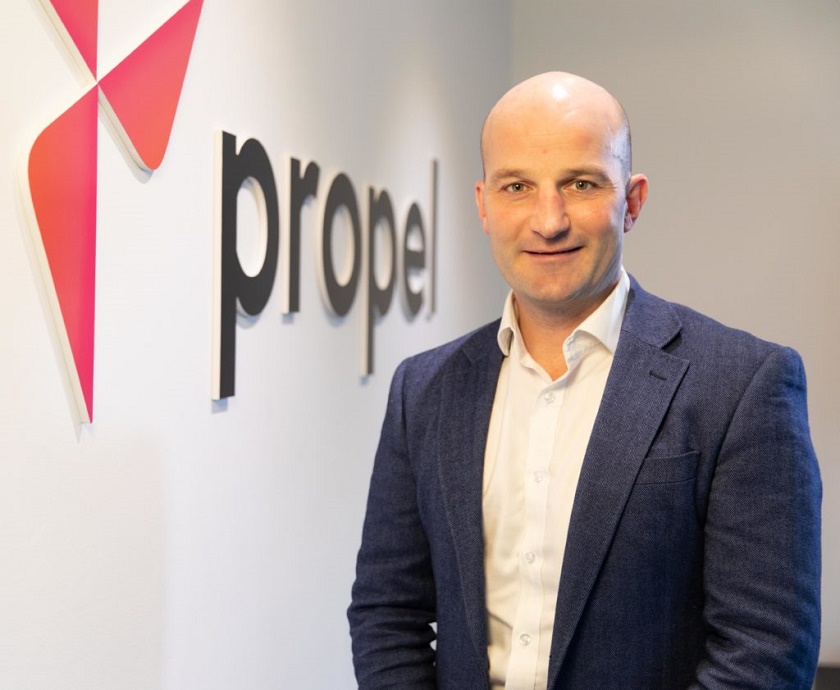 Your partner in productivity
Propel is one of the UK's largest independent finance houses with a 20-year track record in supporting over 40,000 customers with the asset finance they need to obtain business-critical equipment and vehicles.
By bringing together experienced people with advanced technology, we are able to offer a best-in-class service and a streamlined process, enabling you to harness the most efficient assets available quickly and easily.
Make asset finance your competitive advantage
Every asset utilised demands a payback through either generating additional income or by creating extra savings and efficiencies. The benefits of asset finance to your business are clear:
Access the latest assets immediately – Increase capacity and drive competitiveness.
Boost your cash flow – Spread your asset costs over time, simply, quickly and conveniently.
Unleash your working capital – With no need to pay for assets upfront, you can unlock your capital for more profitable use.
Preserve your existing credit lines – Your existing arrangements, such as bank overdrafts and loans, remain completely untouched and available for your use.
Alternative finance is a critical source of liquidity towards business growth & success. Matching the right financial solution towards specific business needs makes investment decisions easier & clearer. Through specialist finance and equipment knowledge, an asset finance solution matches the demands of your capex investment & equipment usage.
Preserving cash is critical in the current economic climate, hence investment decisions are more challenging. However, a suitable asset finance solution eases these decisions whilst also preserving headroom within your existing bank lines. That's why at Propel we're keen to partner and help you progress your investment decisions with expertise, confidence & ease.
Unleash the value in your assets with asset refinance
Asset refinance is a highly effective way for businesses to free the cash tied up in their existing business assets. You continue to benefit from the efficiency and productivity of using the assets, while generating additional cash for your business needs and expansion plans.
In circumstances, where you have purchased assets within the last 6 months, an asset refinance solution could effectively 'refund' up to 100% of the net purchase cost of your equipment.
Case study:
Propel gives new start manufacturer a competitive edge
An early stage manufacturing business had ambitious plans to expand its distribution. However, as a relatively new business, the owner was concerned that traditional financiers wouldn't be willing to help them fund the high specification machinery they needed to increase production to the desired levels.
Propel provided a £25,500 asset finance solution to enable the business to acquire the latest equipment and establish itself as a major manufacturer in the sector.
The managing director of the business said: "The team at Propel were great in explaining the different finance options available to us. The advice was always honest and practical; and they really supported us through the decision-making process."
Jon Maycock, commercial director of Propel Finance Plc, said: "With the fastest growing economy of any UK city region, Birmingham's role in the UK's push for productivity is critical and Propel is here to help.
"There is a growing recognition amongst SMEs in the region that long-term goals for expansion and innovation can only be realised with the on-going support of their finance partners. We are committed to supporting Birmingham-based businesses in achieving their growth potential by developing long-term relationships based on our personal, progressive and partnering approach."
Pictured: Jon Maycock
*This advertisement feature appears in the access to finance special report in the June/July 2020 issue of Birmingham Business