Launch for new private equity firm
Investment professionals Rob Freer and David Newton have announced the launch of NewHall Capital, an independent, owner-managed private equity firm, with the aim of providing equity funding for companies in the Midlands to grow, create jobs and build value in their businesses.
Managing director Rob Freer has over thirty years corporate finance and private equity experience, having previously held senior positions at NorthEdge Capital, Royal Bank Private Equity, Lloyds Banking Group, EY and Deloitte.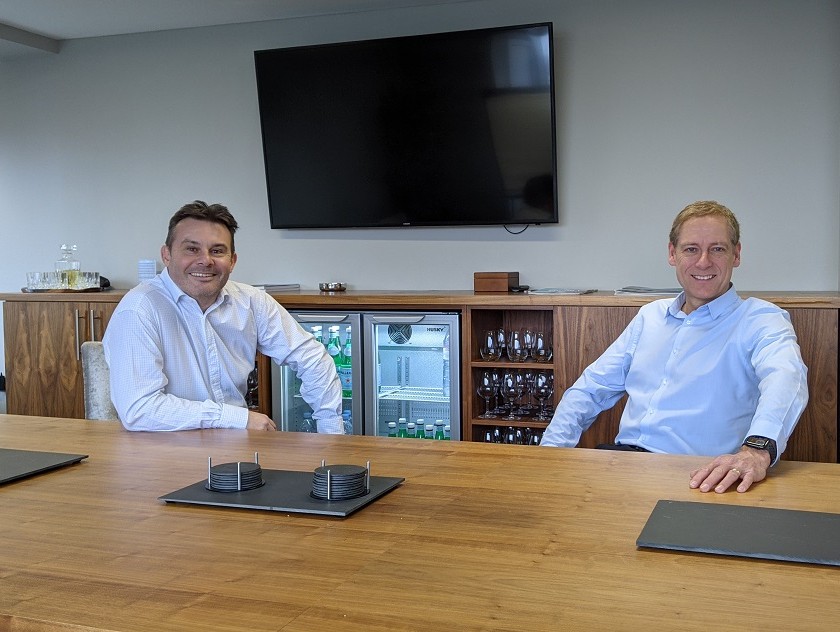 He most recently set up and managed the Midlands office of NorthEdge Capital where he was responsible for originating and executing a number of successful investments. He was shortlisted twice for the Insider Dealmaker of the Year and secured the International Deal of the Year award in 2019.
Rob is joined by David Newton who has previously worked as a corporate financier for EY, investment banks Williams de Broe, Seymour Pierce, XCAP Securities (where he was head of Corporate Finance) and the Midlands-based corporate finance boutique, Cattaneo. David has been the CEO of an AIM listed business and the FD of a number of SME companies.
NewHall Capital seeks to address the significant regional imbalances in the supply of SME equity finance that has historically favoured London and the North of England. They are looking to partner with local management teams committed to growing and developing their business.
NewHall Capital is now actively seeking investment opportunities with an enterprise value of up to £10 million and is predominantly focused on funding scenarios including management buyouts, equity release, shareholder recapitalisations and development capital transactions.
Unlike conventional private equity companies, NewHall Capital offers a highly flexible and tailored investment structure with no fixed term fund life. Most importantly, the team invest their own money into the deals they execute and manage, generating a strong alignment of interest with the management teams they are supporting.
The firm's generalist sector approach and bespoke funding solutions, combined with the deep private equity, corporate finance and growth capital experience of its team, will ensure investee companies receive the right support they need to build value in their businesses.
Managing director Rob Freer said: "The SME sector in the Midlands has been under-served for too long. Despite the uncertainty caused by the Government's ongoing coronavirus lockdown, local businesses are keen for investment to grow their businesses, delivering on their existing plans or accelerating new opportunities.
"I am delighted to say that we are firmly open for business and looking to secure as many quality opportunities as possible. We have been delighted with the response to our launch and are already reviewing a number of exciting opportunities."
Director David Newton said: "Everyone at NewHall Capital is passionate about supporting business in the Midlands and its neighbouring areas. We strongly believe that when it comes to investment, regional businesses want to work with a local partner they can build strong relationships with.
"Our supportive, straight-forward approach, professional experience, and shared alignment provides the confidence that businesses need to invest and fulfil their financial, operational and strategic objectives. We look forward to working with like-minded passionate companies as we build value together."