New investor focuses on SMEs
A new investor, Inspirit Capital, has launched to focus on acquiring and transforming small and medium-sized businesses that are experiencing strategic, operational or financial complexities.
Inspirit has identified opportunities to do this in a variety of sectors including industrials and automotive, and expects to be active in the Midlands given the region's strong heritage in these areas.
Inspirit Fund I successfully hit its £50 million hard cap within a number of months and attracted committed capital from a select group of blue-chip institutional investors for investment in UK headquartered businesses. This comes at a time when domestic and global market dynamics, as well as the political backdrop, are impacting many UK businesses, which in turn is creating an interesting environment for special situations investors.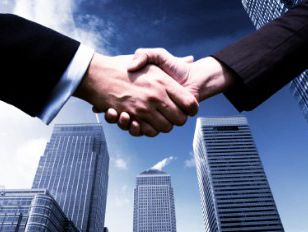 Despite this opportunity, the number of special situations investors operating with committed capital in the UK SME to mid-market space is currently low, with many increasingly focused on larger transactions. With a particular focus on corporate carve-outs, Inspirit will fill a gap in the UK investment market.
According to Inspirit, ongoing volatility in the pound and Brexit uncertainty could lead to compelling buyout opportunities. There also remains a high number of so-called 'zombie companies' that continue to stagger on unchallenged due to cheap borrowing costs. Inspirit believes these businesses will need revitalising as interest rates continue to rise and stakeholder fatigue sets in from perennial underperformance.
These domestic conditions are compounded by factors such as heightened levels of corporate divestment in reaction to increasing shareholder activism and ongoing global trade tensions.
Inspirit's founders combine 25 years of experience in executing corporate carve-outs and other complex investments. They will be looking to expand their team with new appointments in the coming months.
Inspirit will make control investments in UK-headquartered businesses with revenues greater than £20m and enterprise values of up to £50m, including acquisition finance.
Partnering with generalist and specialist operating partners, the goal is to drive long-term value creation across a range of industry sectors, primarily through buy-and-build and proprietary operational transformation strategies.
Will Stamp, founding partner at Inspirit Capital said: "We aim to use our capital and expertise to reinvigorate small and medium-sized businesses that are no longer core to a parent company's strategic objectives or require a different ownership structure and skillset to achieve their full potential. This is potential that may not be immediately obvious - particularly in current market conditions - and as such requires capital, specialist skills and experience to realise.
"We look forward to filling an important gap in the investment market and to transforming businesses in the Midlands and throughout the UK. We expect the Midlands to be a key centre for originating deal flow, particularly in industrials and automotive, and will therefore be highly engaged with the professional and business communities in the region."
Albert Farrant, founding partner at Inspirit Capital, said: "We are not deterred by market headwinds, balance sheet stress, incomplete management teams or operational challenges – providing we can stabilise the business and create a platform for sustainable growth.
"To address these types of challenges, we are seeking to develop creative and flexible transaction structures, as well as putting measures in place that help management teams to retain their focus on business strategy. We are open-minded on industry sector and have experience of most, meaning we can appraise investment opportunities quickly and provide sellers with high transaction certainty at a time when it is most important for business survival."
Inspirit was advised on its fundraise by Mishcon de Reya (legal) and KPMG (tax).