Finance - now and in the future
By Dr Steve Walker, chief executive of ART Business Loans
The coronavirus pandemic has challenged the world in ways we could barely imagine before 2020. Covid-19 has produced many distressing stories, but also many positive stories. We have seen evidence that 'necessity is the mother of invention'. The regularly used word 'unprecedented' has been to the fore and certainly applies to the small business finance world.
In a full 'growth year' the banks, still the largest volume lender to the small businesses, would average around £55 billion funding in support. Following the introduction of 'unprecedented' levels of guarantee support by the Government, this figure was exceeded in the first six months of this financial year.
But what, as we move forward to 2021 and beyond, lies ahead in terms of access to finance to help in the short and medium term?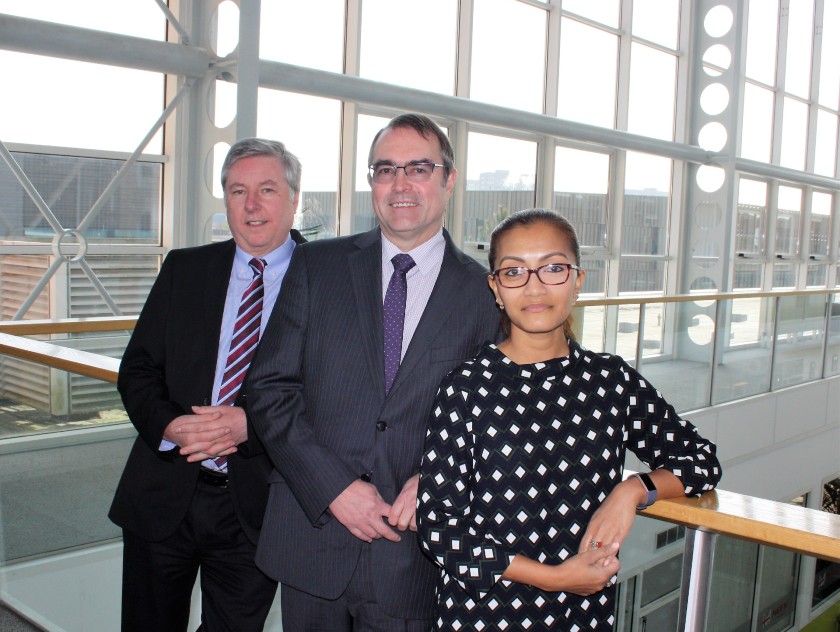 The Covid-19 instigated Bounce Back Loan (BBL) and Coronavirus Business Interruption Loan Scheme (CBILS), supported by Government, have been extended. This remains an opportunity not to be missed. Businesses must lodge their applications with lenders before the end of March 2021 at present. I say 'at present' because, as was discovered in the early days of the new schemes in April 2020, there could be date and scheme changes.
We believe that the highly favourable terms available NOW are unlikely to be there at expiry. These include:
Government, through British Business Bank, pays the first year's interest and lending fees – note that this part is a GRANT and does not have to be repaid;
No early repayment penalty;
Reduced interest rates;
No personal guarantees on loans up to £250,000;
With BBL, self-certification and a very light touch process to gain loans up to £50,000.
Businesses need to be aware that the borrower remains liable for the loans under both schemes. Although the Government is providing a guarantee to the lender of 100% in the case of BBL and 80% in case of CBILS, it is the lender's own money.
ART Business Loans (ART) is a CBILS accredited lender. Our CBILS loans, of between £50,001 and £150,000, have enabled businesses to achieve growth, change direction, take advantage of new opportunities, or just stay afloat with much needed cash flow support while waiting for trade to build back up to pre Covid-19 levels.
Many businesses have already taken a BBL and now face a challenge as a business cannot have a BBL and a CBILS loan at the same time. A CBILS loan can be used to repay a BBL. The terms are clearly not as advantageous, but could be a solution for many.
The way ahead
What can we expect after these schemes end?
It is certain that a new national guarantee scheme will be established to assist lenders in supporting small businesses. However, the Government support will be reduced and the terms that the lenders will be able to offer are very unlikely to be anywhere near as favourable as for the current schemes. This is likely to create added difficulty for those seeking finance across all sectors and size of business, but as always in times of crisis, it is likely to hit small and micro businesses hardest.
Some sectors, of course, will find life in the year ahead particularly challenging, being required to trade at reduced levels for the foreseeable future. Justification for a loan request will be difficult – even assuming the business owner considers it right to take on more debt.
My strong advice to businesses would be to continue to seek advice from professionals - accountants and brokers – regarding the various alternative sources of funds available.
The Government's guarantee schemes do not provide additional money to lend. The lenders must source their own funds. So, it will be all eyes on the Chancellor to see what national proposals emerge, as that will dictate the number and volume of lenders going forward.
*Full details of all loans available from ART, case studies of businesses supported and hints and tips on raising finance can be found on its website: www.artbusinessloans.co.uk
*This advertisement feature appears in the January/February 2021 issue of Birmingham Business