Accessing finance for recovery
As we emerge from lockdown the future remains uncertain but there is no doubt that businesses large and small will have to adapt to survive.
Sadly, we have already lost several well-known and well-loved brand names, so how can small businesses best protect and support themselves as we move forward?
Dr Steve Walker, CEO of ART Business Loans (ART), believes that accessing and making good use of appropriate business finance will be a critical part of the recovery mix – and that access to finance is about to get tougher.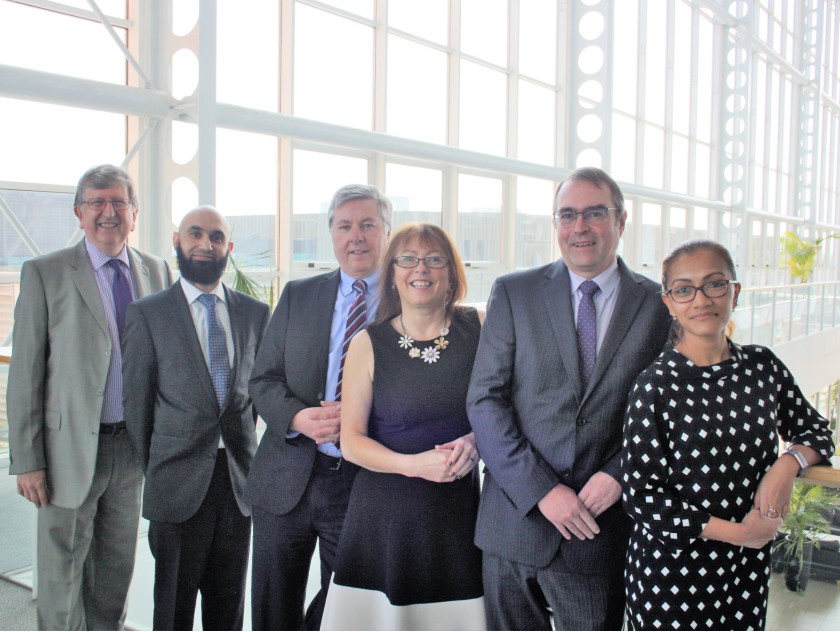 "The huge initial financial boost provided by the Government's interventions to support businesses by way of grants, salary support and loans will cease in the Autumn," he says.
"They are likely to be, at least partially, replaced in the short term and businesses should check the news and the websites www.british-business-bank.co.uk and www.thebuinessfinanceguide.co.uk which are good starting points to ensure they are aware of all the options.
"But long-term sustainability will require more than being opportunistic and chasing whatever is available. The key for businesses is to consider their future needs carefully and look for both the right type of finance and the right amount – asking for too little can be as bad as asking for too much!"
Steve and his team of experienced business lenders and operational staff at ART would encourage businesses which have not taken either a Bounce Back loan up to £50,000 or a CBILS loan over £50,000 up to £5 million to look closely at those schemes while they are still available. The Bounce Back scheme is scheduled to end on 4th November 2020 and CBILS at the end of September 2020.
Steve says: "Businesses need to be aware that these loans are made by the lender supported by a Government guarantee, but the borrower remains fully liable for the loan."
The major benefits of both BBLS and CBLS are:
The Government pays all interest and fees for 12 months
Interest rates are reduced
There is no penalty for early repayment
No personal guarantees are required
Loans can be taken for any purpose and are available for all sectors, but need to be supported by evidence that the business has been affected by Covid-19.
"Serious consideration must be given to the amount required, looking forward at least to the next 12 months," Steve adds. "We would not encourage any business to take out a loan unless they can see a clear way in which it can be repaid over the period of the loan.
"Most loans are repaid from profit, which means businesses should look at the term of the loan and estimate the future capacity of the business to meet the capital repayments required. In simple terms a loan of £100,000 over five years will need a profit of over £20,000 per annum in order to repay it, plus whatever is required to cover the interest."
Responsible finance providers such as ART provide an additional source of finance if a bank is unable to fully assist. Since 1997, ART has supported access to finance for businesses in underserved areas, with a mission to help create and preserve jobs. During that time it has lent more than£30 million in the West Midlands region, helping to support over 8,000 jobs.
"It remains to be seen where ART and the wider responsible finance sector will sit in relation to whatever comes next," says Steve.
"They have a proven model of success in supporting local economies in the areas in which they operate and many are also currently accredited to offer CBLS loans. They will still be around after any short-term Government measures end, so businesses seeking finance should include them on their list when shopping around."
*Full details of all loans available from ART, case studies of businesses supported and hints and tips on raising finance can be found on its website: www.artbusinessloans.co.uk
Details of all Responsible Finance lenders can be found at www.responsiblefinance.org.uk
*This advertisement feature appears in the corporate recovery special report in the August/September 2020 issue of Birmingham Business