Law firm signs up key expert
Law firm Fieldfisher has recruited corporate lawyer and entrepreneur Andy Lawton-Smith as a partner and head of Corporate in Birmingham.
The firm - which has four offices in the UK - is further enhancing its presence in the Midlands with this key hire from Gowling WLG and it's a move that demonstrates its clear strategy to deepen relationships in the Midlands' business, financial and entrepreneurial markets.
Andy joins Fieldfisher's 60-strong Birmingham team, which serves clients across the Midlands as well as the wider UK and internationally from its office at Blythe Valley Business Park.
He joins from Gowling WLG, where he was head of Enterprise with responsibility for supporting the Midlands' privately owned companies and private equity communities.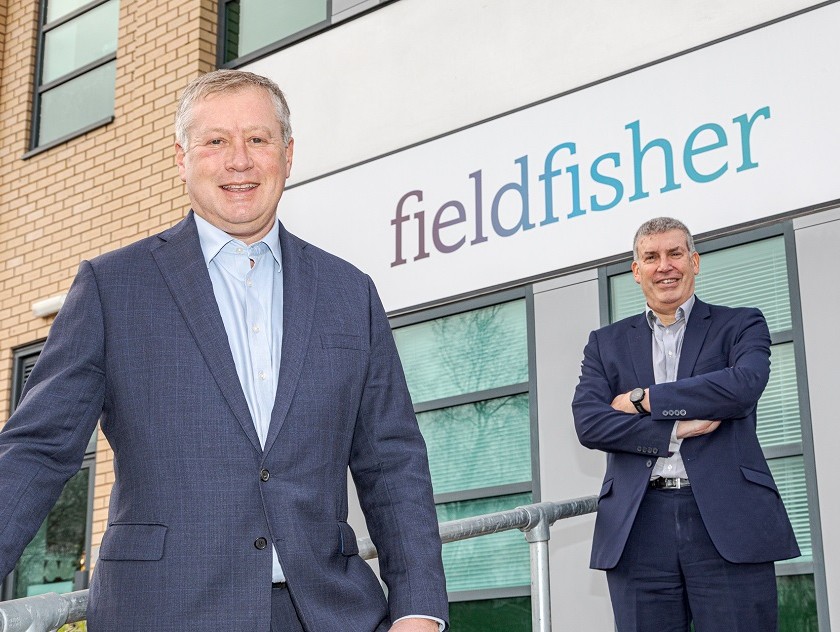 As well as continuing to support the region's entrepreneurs on their transactions, Andy's role will be to deliver the broader capability of the entire Fieldfisher business to "Midlands PLC". His core target market sectors are technology, manufacturing and business services alongside leisure/retail and healthcare.
Andy has worked in the Birmingham business and professional community since qualifying as a solicitor with Wragge & Co (the predecessor to Gowling WLG) in the 1990s. He honed his entrepreneurship and split his period with the firm for four years during the early 2010s, when he ran a successful data management software company.
Antony Phillips, managing partner at Fieldfisher Birmingham, said: "We are delighted to have recruited Andy, a corporate lawyer and entrepreneur with an outstanding commercial background and a real heavyweight presence in the Midlands business community.
"He adds tangible firepower to our Birmingham office, which has gone from strength to strength over the past four years since Fieldfisher merged with leading Midlands firm Hill Hofstetter in 2016. I know I speak on behalf of my Midlands colleagues and the wider firm when I say that we are excited to welcome Andy to the business and look forward to working with him on a number of projects we have in the pipeline for 2021."
Andy Lawton-Smith said: "To those in the know, Fieldfisher is the best underground success story in the Midlands' legal market. The team has built a fabulous practice supporting businesses around real estate, employment and pensions and dispute resolution, alongside a very experienced and capable corporate and M&A team – thanks in large part to the efforts of Graham Muth, who I am very much looking forward to working with."
The Fieldfisher network has more than 1,550 people working across 25 offices operating in Amsterdam, Barcelona, Beijing, Belfast, Birmingham, Bologna, Brussels, Dublin, Düsseldorf, Frankfurt, Guangzhou, Hamburg, London, Luxembourg, Madrid, Manchester, Milan, Munich, Paris, Rome, Shanghai, Turin, Venice and Silicon Valley.
Pictured: Andy Lawton-Smith and Graham Muth