Flexible financing
By Chris Meldrum, National Business Development Director Invoice Finance, Aldermore Bank
The COVID-19 pandemic has been the most testing of times for businesses of all sizes with huge disruption to normal living and working. The full extent of the economic impact is still to be seen but there's no doubt many have been hit hard.
Recent Aldermore research shows a picture of what SMEs are going through on the ground right now, and the results are sobering. SMEs have suffered, on average, a 34% reduction in income as a result of COVID-19, with one in four experiencing a decrease of more than 70%*. Many businesses are worried about the long-term damage or even their closure if business doesn't return to normal within the coming months.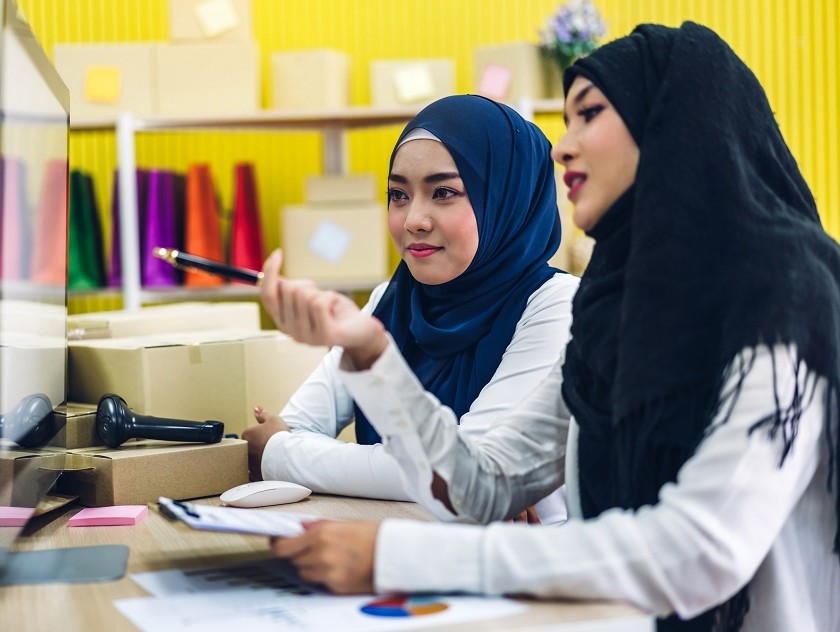 Encouragingly for businesses feeling the strain, we are now seeing the country take the first tentative steps towards easing the lockdown. Business leaders are starting to think about the recovery phase – and the good news is that there are finance solutions out there to help companies fight back.
SMEs have not just been passively suffering through the economic shock; many have responded quickly by changing their business plans, reducing their costs and drawing on capital. Our research shows that over two-thirds of SMEs are also actively looking at ways to increase income through diversifying, shifting more business online and investing in new technology to help broaden their customer base.
Although conditions are tough, we are seeing a tremendous spirit of determination, innovation and enterprise amongst our clients that bodes well for the future.
While this transformation is going on, we are here to back our clients, and offer a range of products across Business Finance that can help SMEs with their funding needs. One key area is invoice finance. In uncertain times, invoice finance can be a highly effective way for businesses to access funds. It provides fast, flexible funding that creates working capital liquidity and can be a tailored solution based on a company's trading circumstances. As a revolving facility with no fixed repayment schedule, it is more flexible than a conventional loan and can be used for a wide range of purposes – from paying wages and upfront costs to funding expansion into new services.
Our invoice finance relationship managers actively speak to our clients to understand how they are being affected by the situation and how we can best support them. Where possible we are making additional funding available to our customers through a range of forbearance options. In addition, we have carried out an extensive review of our customer fee structures to ensure these reflect the difficulties many are facing in generating sales and collecting payments from their customers.
Increasing speed of access to funding
Aldermore will continue to review our invoice finance offering, looking at how our clients get quick access to finance, flexibility to meet their needs and the simplicity of the process. This chimes with some of the key findings of a second piece of research that we conducted amongst over 500 SME owners in May**. This showed that the most useful feature of any financing product post-lockdown was speedy access to funding (23%), followed by a simple application process (17%) and higher levels of funding (17%).That is why we have been innovating ourselves, and will now be offering a no minimum contract period for the first six months on discounting and factoring facilities between £100,000 and £1 million, with no arrangement fees. This allows us to offer greater flexibility to our clients at this time when they need it most. In addition we are making greater use of video conferencing to 'meet' with clients and discuss their needs. Where possible, we have also begun accepting electronic signatures to speed up agreements and simplify transactions.
Another important step we have taken is to become accredited as an invoice finance provider under the Coronavirus Business Interruption Loan Scheme (CBILS) which is backed by the Government-owned British Business Bank. Through the scheme, there are no fees to arrange finance and the Government will cover the first 12 months' interest payments. This sits alongside our accreditation for the asset finance variation of the CBILS.
Providing critical support
At Aldermore, we are committed to backing SMEs through invoice finance to meet their regular cash flow needs – but it can also be used to save businesses and protect jobs. For example, working with Reach Commercial Finance, a specialist brokerage service, we recently agreed a £750,000 invoice finance facility that enabled a management buyout of Secureshield, a fire detection and security systems business, whose clients include many care homes and housing associations. This saved 51 jobs and preserved life-saving services for vulnerable communities.
Spirit of enterprise
It has been truly inspiring to see examples of our invoice finance clients finding innovative ways to support the national effort and keep their businesses going. For example, one of our clients Mauveworx, a family-run marketing materials manufacturer based in Dorset, recently mobilised their resources to produce urgently needed PPE, to support the NHS in their fight against COVID-19. Another client, Collins Produce, suppliers of fruit and vegetables to trade customers, was faced with a dilemma when COVID-19 caused business to fall by some 70%. Instead of hibernating operations, they launched a new service supplying directly to consumers and are continuing to develop this side of the business. This just demonstrates that there are many ways in which enterprising businesses can meet the challenges they are faced with.
The recovery from this crisis will take some time. In our research, SMEs estimated on average that it could take 8 months for their company to recover financially once business returns to normal. Clearly, financing support will be crucial for many of these businesses. Given the exceptional times we are in, it is vital that businesses investigate what is available and assess the options open to them. At Aldermore, we are proud to be providing those flexible finance options that can help businesses deal with the huge disruption and recover in the months ahead.
*This advertisement feature appears in the access to finance special report in the June/July 2020 issue of Birmingham Business