Help where it's needed
Barclays is here to help your business get through this challenging time. Here are some of the ways we are helping our customers manage their money and cashflow, access funding, and signpost to Government support:
We're giving free everyday business banking and not charging interest on overdrafts between 13 March and 12 June 2020. This applies to all current and new customers with an annual turnover of up to £250k and will happen automatically (*1)
We're offering capital repayment holidays on existing loans over £25k (*2)
Barclays is an accredited lender for Government-backed lending schemes including the Coronavirus Business Interruption Loan Scheme (CBILS), Coronavirus Large Business Interruption Loan Scheme (CLBILS), Bounce Back Loan Scheme (BBLS), and Covid-19 Corporate Financing Facility (CCFF)
We're continuing to offer businesses access to funding (*3), including our existing £14 billion lending fund which offers support to small and medium-sized UK businesses (*4)
*1. You won't pay monthly or quarterly account fees on your business current account, or fees on your everyday banking transactions. This includes cash, cheques, debit card and electronic payments typically found on your Advance Notification of Charges Statement. This doesn't include 'at the time' charges as detailed within your business banking tariff, such as CHAPs or international payments. For more information on these types of fees, visit our rates and charges webpage.
*2. Subject to credit criteria.
*3. All lending is subject to application, and terms, conditions and exclusions apply. Security may be required. Early settlement fees may apply. Interest will accrue daily and be applied to the borrower's business current account in arrears on a monthly basis.
*4. The £14.781bn, 3-year 2019–2021 UK-wide lending is made up of £11.3bn from Barclays Bank UK PLC, and £3.481bn from Barclays Bank PLC.
Case study:
Financial support for a family travel business
A West Midlands travel agency business has secured funding from Barclays to support them through the current crisis.
Four Oaks Travel, who are based in Sutton Coldfield have secured the Coronavirus Business Interruption Loan Scheme (CBILS) in order to help their 300 clients, rebook their holidays.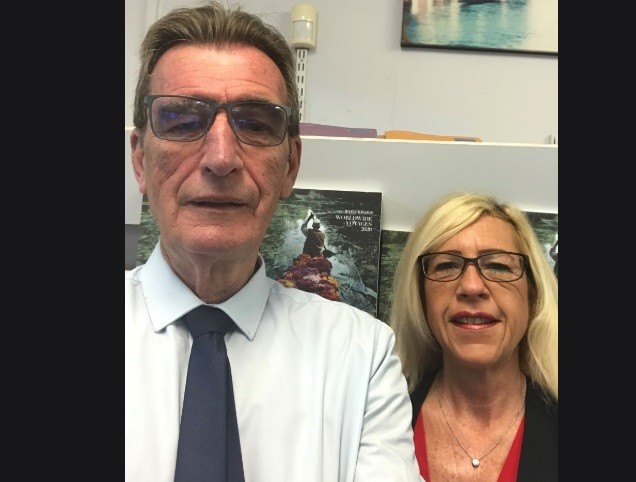 The family business, which is owned by husband and wife John and Linda Young, was established in 1994. Despite the popularity of internet holiday bookings, the business has continued to grow year on year which the couple put down to the personal service they offer to their clients, which is evidenced by the 98% repeat business the company receives.
Commenting on the funding, partner Linda Young said: "We've been an established family-run travel agent for 30 years and have never touched our overdraft, but we are using this loan scheme because it's the best option for the long run. After all this is over, we're hoping all of our customers come back and book all the holidays they couldn't go on now!
"Even though new bookings have stopped because of coronavirus, we need this loan to stay open to support customers with existing bookings. It's important that our customers can pick up the phone and talk to a human who can help them keep updated, and help them rebook their holiday or get a refund.
"Barclays actually reached out to us. Our relationship manager wanted to make sure we knew all of our options. It's been great having someone we trust to explain the details to us and help us to apply for the loan."
Parveen Dhillon, business manager at Barclays in Walsall, said: "Four Oaks Travel is a long established business that enjoys a good reputation locally. I am delighted we have been able to support John and Linda through the provision of the Coronavirus Business Interruption Loan Scheme, who in turn can support their customers through what is a really challenging time."
*This advertisement feature appears in the access to finance special report in the June/July 2020 issue of Birmingham Business