Coffee shop receives vital funding
Burntwood-based Cigno – a family-run and independent coffee shop – has received funding from Barclays through the Bounce Bank loan scheme to keep the café afloat during the Coronavirus crisis.
Owned by husband and wife duo Gemma and Matthew Williams, Cigno opened its doors last year following the couple's lifelong ambition to run their own coffee shop. Despite a strong first year trading and loyal support from the local area, the coffee shop was forced to close due to Coronavirus, which had an impact on cash flow.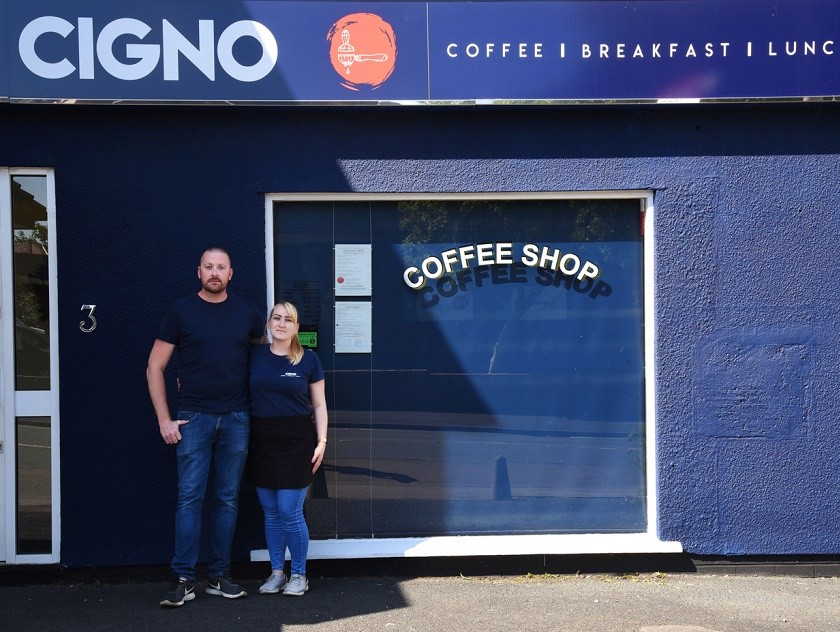 Gemma said: "Despite it being a brilliant first year of trading, Coronavirus has meant that we've had to close our doors, which has brought our income to zero. My husband and I have invested everything into the business – it's been a lifetime ambition of ours to run our own coffee shop, having worked and met in the sector ourselves.
"Securing the Bounce Back loan through Barclays has given us such relief. The loan has made life so much easier – we can just focus on the shop and what we're doing going forward, without worrying about the finance."
Matthew said: "The bottom line is that the loan massively increases our coffee shop's chances of survival. It's a big deal for us, as we've put everything on the line for the business."