Exporters unveil new warehouse facilities
A West Midlands business specialising in exporting branded foods, has completed the building of its new warehouse and processing centre.
Y International (UK) Ltd, which is based in Aston, has completed the 124,000 square foot site at the Advanced Manufacturing Hub on Priory Road.
The business, which was established in 2012, specialises in the relabelling and packing of branded food goods which it largely sells to its owners 'hypermarkets' – LuLu in the Middle East.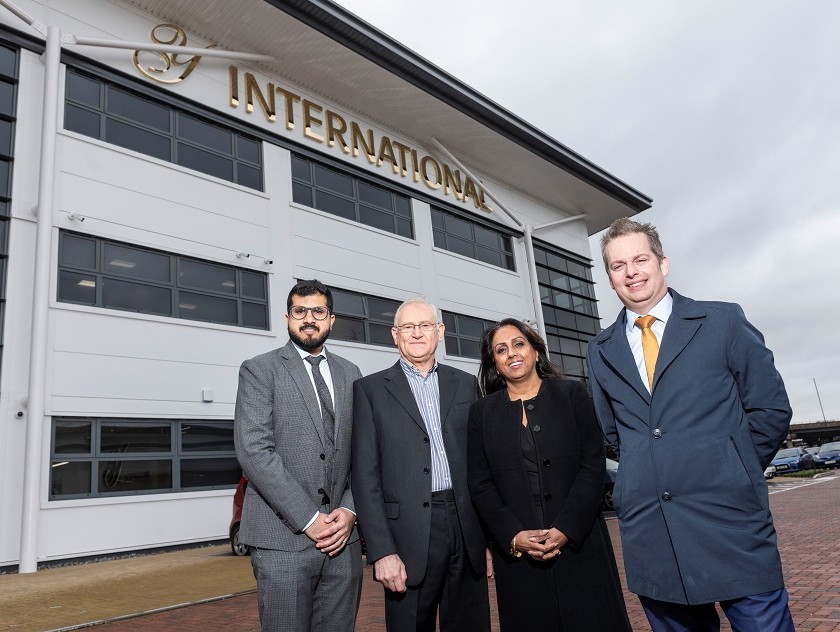 Commenting on the completion, Tony Perks, operations director at Y International (UK) Ltd, said: "The planning and development of our new site has been some years in the making. This bespoke building will not only offer us warehousing space but will also house our processing centre and will future proof our business expansion plans."
Barclays provided a £10 million property development term loan to support the business with the project. Ian Reynolds, relationship director for Barclays in Birmingham, said: "Y International identified a niche in the market and have since built a rapidly growing business.
"I am delighted we have been able to provide the funding for them to build this development which will help them further develop the business as they look to move into new markets."
The build took 12 months to complete and cost around £15 million. The business currently turns over in excess of £28 million, employs 175 staff – a figure which is set to increase to 230 in the next ten years. In 2017 the company was awarded a Queen's Award for Enterprise for International Trade.