Chamber calls for clarity on life after lockdown
The Government must clarify how it will approach easing Covid-19 restrictions so that businesses can prepare for life after lockdown - that's according to a new report from Greater Birmingham Chambers of Commerce, which provides analysis of the Government's coronavirus support measures.
The report, titled 'Mind the Gap', calls for clarity on how restrictions will be eased when key milestones have been met, so that businesses can plan for the future.
While public safety and keeping pressure off frontline health services "remains paramount", businesses need to know what happens next, according to Greater Birmingham Chambers of Commerce chief executive Paul Faulkner.
Firms in the hospitality, leisure and tourism sectors are in particular need of guidance, amid concerns that events, gatherings and travel could be among the last restrictions to be lifted under a 'phased' return.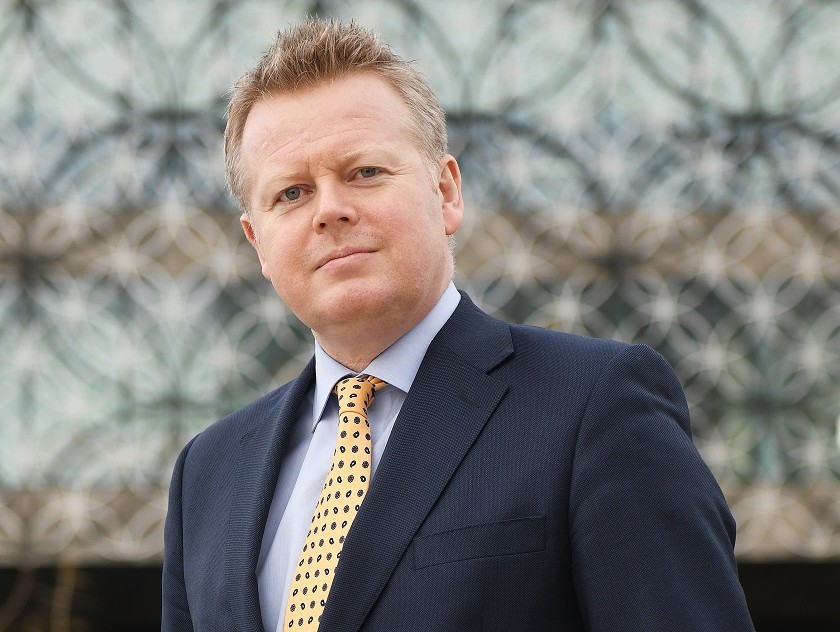 Tracey Stephenson, co-founder and joint managing director of serviced apartment operator Staying Cool at Rotunda, said: "Birmingham's tourism economy is dependent on domestic and international visitors coming into the city for cultural pursuits, events and corporate travel.
"We are very concerned that, given that these activities were some of the first things to go as we went into lockdown, they could be the last things to come back online.
"We need greater clarity from government on what a phased return to 'normal' looks like so that we can plan ahead. A prolonged lockdown or some form of half-way house where we are open but empty due to a fear of travelling would also require further government support."
'Mind the Gap' provides a 10-point analysis of the coronavirus support measures announced so far, as well as highlighting areas not covered by existing schemes.
It asks the Government to:
Make sure the Coronavirus Job Retention Scheme is paying out promptly, businesses are not penalised for unintentional errors and employers have early clarity on when the scheme will definitely end
Intervene to ensure that the Coronavirus Business Interruption Loan scheme is effective and reaching the businesses that need it
Negotiate an extension to the Brexit transition period to reflect the dramatic change in circumstances
Develop support for directors of limited companies payed through dividends and speed up delivery of the Coronavirus Self-Employment Income Support Scheme
Take steps to ensure that grants are issued promptly and small businesses that are not responsible for business rates are receiving grant support
Help businesses plan by providing clarity on how the Government will approach easing lockdown restrictions once key milestones are met
Ensure that the grant funding announced for charities reaches small, front line community organisations
Give local areas leadership over devolved funding to support those businesses that do not qualify for existing support mechanisms
Assist landlords and tenants in dispute through further guidance and encouraging greater dialogue and communication
Prevent severe long-term economic damage by bringing forward transitional measures as lockdown and key Coronavirus schemes end and the new economic reality becomes apparent
Paul Faulkner said: "Above all, safety remains paramount. We have all seen the impact that Coronavirus is having on our country and frontline care services. There are few people who do not either know someone who has lost a loved one to this pandemic or are going through the heart-breaking experience themselves.
"We are now over a month on since the Prime Minister introduced lockdown measures on 23 March. We have now reached the point at which businesses need to know what happens next, once key milestones on new infections are met. We know how challenging this is, but we also all know that this cannot go on indefinitely.
"The support that has been made available to help businesses and charities survive the coronavirus pandemic is unprecedented. However, while we welcome its ambition, the Greater Birmingham Chambers of Commerce will continue to lobby the Government to fill the gaps in existing support on behalf of our members.
"At the heart of it, this crisis is a crisis of cash as many organisations attempt to wait out the lockdown period. Government schemes are not real for businesses and charities until they are paying out.
"The Government needs to focus on shortening the timeframe between announcing support and that support reaching organisations and finding the simplest and most straightforward means of getting cash - be that grants, loans or other finance - where it is needed."
Pictured: Paul Faulkner - Greater Birmingham Chambers of Commerce chief executive