Accountancy firm sees revenue boost
Two new senior appointments and double-digit growth have proved a perfect first birthday present for Haines Watts in its new base at Calthorpe Estates' Edgbaston Village.
The accountancy firm, which supports over 7,500 owner-managed businesses and SMEs from across the region, has been able to organically increase revenue at its Birmingham office by 16% by providing a growing number of clients with access to all forms of commercial advice under one roof.
It has also increased its workforce by 10% over the last twelve months and that includes the recruitment of Lee Meredith as associate partner and Sarah Hughes as head of VAT, and the additions of marketing specialists Manraj Bilkhu and Dervis Karavezirler.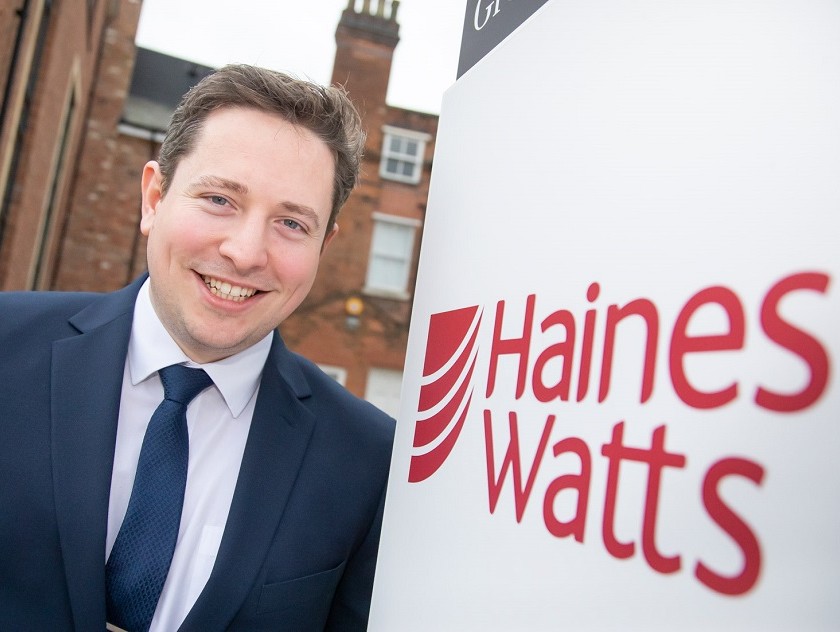 "The move to merge our two Birmingham offices into one prestigious site in Edgbaston twelve months ago has been a great success for the business in giving us better communication, more facilities to support our clients, and a sound base for the team to deal with the unexpected impact of Covid-19," said Darren Holdway, group chairman at Haines Watts.
"A 16% rise in revenue prior to the pandemic proves that the level of advice and support we try to deliver is working, and we have had numerous significant wins from prospective clients who have outgrown their current advisers and require specialist tax, VAT, audit or advisory guidance.
"Growing our team, which includes four new appointments in the last three months, has made us more agile and able to adapt to the business owner's needs, enabling us to provide relevant commercial advice all under one roof. Whether this is preparing for the VAT implications of the UK leaving the European Union, or generating cashflow savings for a manufacturing company by enabling them to benefit from R&D tax credits.
"A Covid-19 Hub has also been set up to provide regular blogs on how firms can manage and recover from the pandemic, and our experts are in constant contact with the Government to ensure we understand and provide the best access to the support available."
Lee Meredith, who joined from Baldwins having previously been with KPMG, will be managing a client portfolio of 200 owner-managed businesses.
"My real passion is helping owner-managed and growing businesses to reach their full potential and we have a raft of really exciting companies in construction, manufacturing and retail in the West Midlands. It's my role to make sure our specialists get under the skin of the firms we are working with, delivering confidence in the advice we give so their management teams can focus on what they do best."
Haines Watts is a top 15 firm of chartered accountants, advising and supporting over 35,000 owner-managed businesses and SMEs across the UK.
The Birmingham office is the largest in the West Midlands and covers the Greater Birmingham area and parts of Warwickshire, with four other offices in Wolverhampton, Worcester, Hereford and Tamworth providing support for the rest of the region.
Its expert teams work with companies to deliver accountancy support, help with maximising R&D tax credits, raising finance, tax planning, patent box relief, strategy advice, talent management and help with succession planning.
Sarah Hughes, head of VAT at Haines Watts, said: "This is an exciting new challenge and I'm hoping to bring a fresh approach to VAT, ensuring advice is delivered in a pragmatic and clear way rather than being confusing and ambiguous. It is often the forgotten tax in a transaction and instilling a positive approach, rather than being reactive, is essential, especially in the current climate with new Brexit import and export regulations imminent."
Pictured: Lee Meredith