PPE disposal service is launched
Businesses across Birmingham can now easily and responsibly dispose of face masks, gloves and other forms of workplace personal protective equipment (PPE), thanks to a new dedicated PPE disposal service from waste and recycling company, First Mile.
Many businesses will be using PPE to minimise the risk of Covid-19 transmission to both staff and customers, and it's likely this will continue to rise as more and more businesses open. Often these PPE items will be disposed of within the workplace, requiring a proper disposal route to complete the Covid-secure chain.
First Mile's PPE waste disposal service is simple, yet highly effective. Visitors and staff drop any used masks or gloves into one of First Mile's self-contained sack-lined PPE boxes. Once full, the box is easily fastened – without the need to touch or remove the sack after filling - and businesses book a free collection.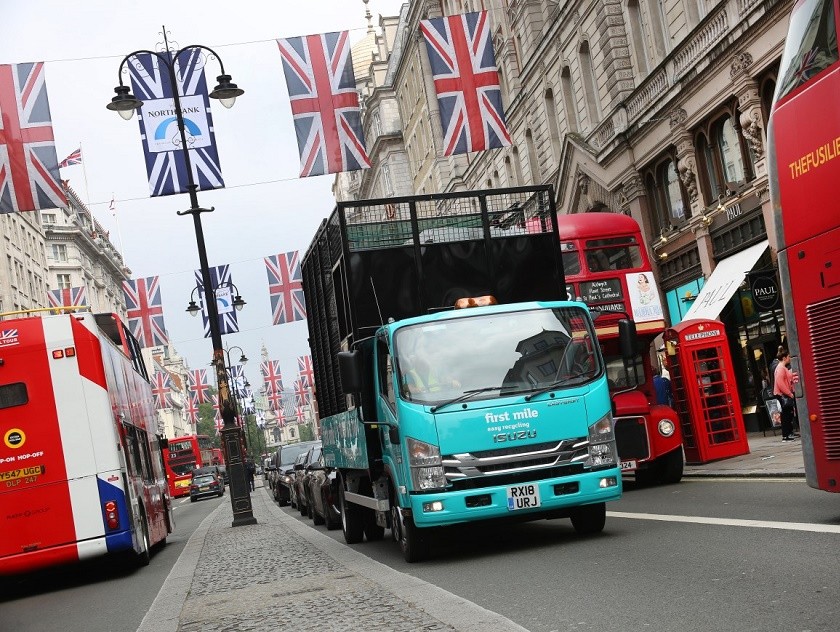 Boxes are then collected as part of a dedicated PPE pickup service to avoid cross contamination, and taken for incineration in line with Offensive Waste guidelines.
First Mile founder and CEO, Bruce Bratley, said: "Whatever the exact rules are as we emerge from lockdown, there will undoubtedly be an impact on businesses' waste management, a service which is often left to the last minute. Now is the time and opportunity for companies to integrate end-of-life thinking into their plans.
"Being Covid-secure is of vital importance, and ensuring that PPE is handled separately to other waste streams should be a key consideration within any risk assessments."
The new service complements First Mile's existing waste and recycling services, which are still in full operation throughout Birmingham.
First Mile has the following advice for businesses operating (or planning to reopen) during the Covid-19 pandemic:
Share your risk assessment with your waste provider so they can support you
Ensure bins and bin areas have been thoroughly cleaned before your teams return to work
Arrange a deep clean for bins and bin areas
Avoid leaving waste on site for extended periods
Ensure cleaners are briefed to empty and change office bins on a daily basis (or more regularly depending on the size of your business)
Switch to more regular flexible services like sack collections instead of infrequent wheelie bin collections
Restrict external companies and visitors from entering the building/floor-walking
If necessary, agree a new pick-up point with your waste collector
Brief cleaners or facilities staff to service internal bins (including confidential waste) and deliver the sacks to the pre-agreed pick-up point
Make GDPR-compliant arrangements for confidential waste at employee's homes
Use an 'at-home' shredding service for confidential waste
Single-use PPE should be handled separately from other waste streams to limit contamination risk
Ask your waste collector to provide a dedicated PPE service