Face mask supplier bombarded with orders
Major supermarket and convenience store chains across the UK have ordered millions of face masks - which now must be worn in all shops and on public transport - from a West Midlands company.
Long-established safety wear specialist GHC Global Ltd is supplying its non-medical STEP AHEAD face masks to chains including Iceland, Wilko, Spar Scotland, James Hall Spar, Savers, Parfetts, Semichem, CK Supermarkets, Filco and others. Orders include a single request for 4.5 million items.
The Birmingham-based PPE supplier has been inundated with orders for in excess of 10 million items after the Government announced that wearing face coverings would be mandatory in shops across England.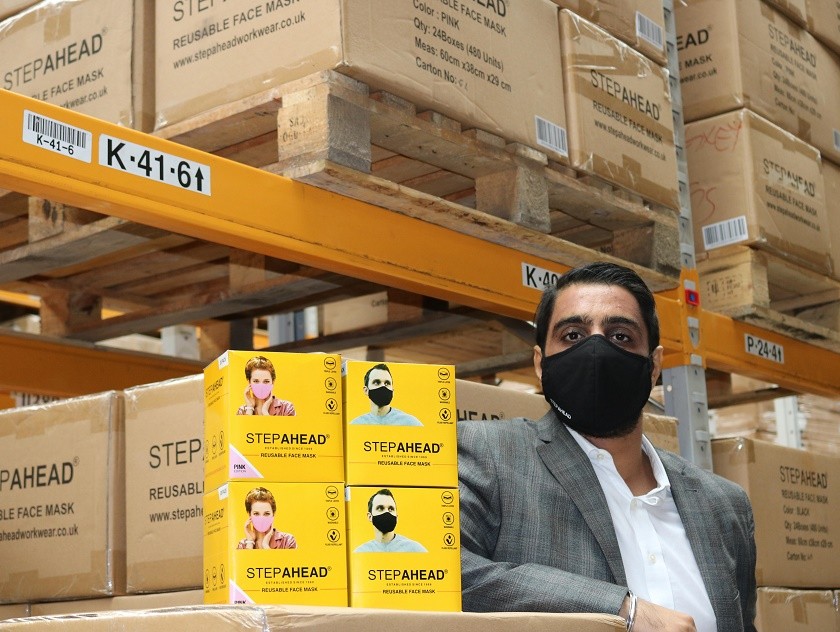 A major logistical strategy has been implemented in order to deliver the products to supermarkets, convenience stores and wholesalers across the UK as the Coronavirus crisis continues to impact on shops and other businesses. The company already supplies medical grade masks to the NHS, local authorities and nursing homes across the UK.
GHC Global director Dr Aman Singh said: "We are delighted that the STEP AHEAD brand has been selected by many enormously successful and respected wholesalers and retailers. We have been able to respond to demand rapidly and effectively thanks to the contacts and distribution channels we have built up over the past 50 years of experience of operating in the PPE sector."
Before the Government announced that face masks and coverings would be mandatory in shops, the company had already agreed to supply face masks for sale to retail customers at around 1,500 convenience stores, 1,000 supermarket sites and 1,500 health and beauty stores. Since then, the company's sales forecast for July has risen to well over 10 million and the figure continues to rise.
Dr Singh said: "We have imported more than five million face masks and have begun to deliver them to customers right across the UK. We have millions more on the way in order to satisfy the massive increase in demand. Buyers at major wholesalers and retailers have been phoning me and doubling or tripling their orders. One has ordered 4.5 million pieces, which is unprecedented."
Pictured: Dr Aman Singh of GHC Global