Big brand speakers share expertise
Retail professionals from eBay, O2, Sainsbury's, Halfords, Nandos and Depop are among the big brand speakers at IRX (InternetRetailing Expo) - the UK's premier digital retail show.
The free-to-attend event on April 1 and 2 at Birmingham's NEC will bring to the Midlands around 5,000 retailers, brands and industry experts from across the UK and Europe and aims to inspire and educate with new, exciting and cutting-edge technologies and processes.
A comprehensive conference at IRX will bring to life topical issues such as customer loyalty, data, final mile and fulfilment through case studies and real life examples. Keynote sessions will host fast growth retailers who have customer experience at the heart of what they do.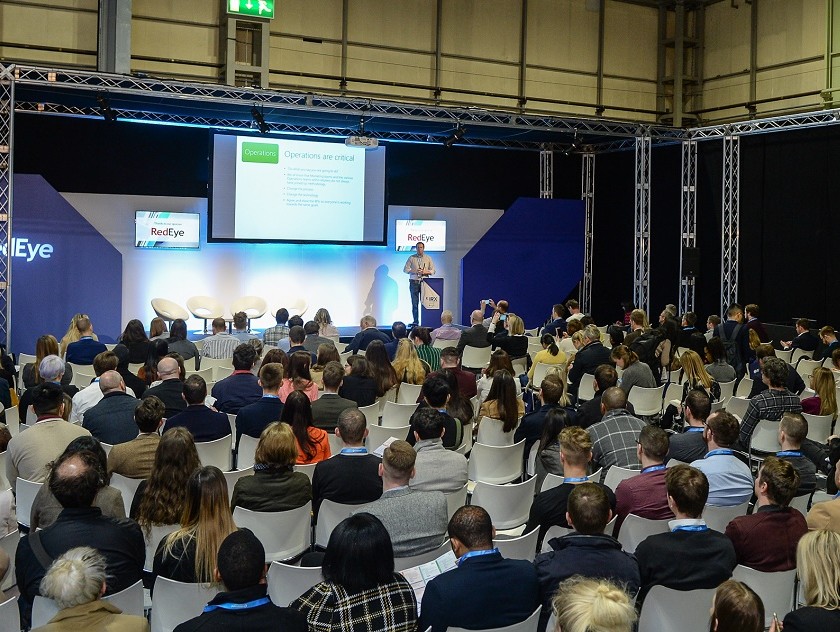 This focus this year is on sustainability and customer experience. Sustainability-led sessions include: empowering the ethical customer enabling consumers to make sustainable product choices by Nigel Blunt, group e-commerce director at Sainsbury's; and building sustainability into your marketing strategy - turning values into profit by the co-founder of Gather & See, Alicia Taylor.
Creating new experiences to delight your customers and leave them wanting more is one of the customer experience focused sessions, delivered by Albert Albello, growth marketing director at Treatwell.
Global head of insight at Holland & Barrett, Jonathan Haywood, will be speaking about measuring customer experience: metrics and KPIs that show you are delighting your customer.
The conference is carefully curated each year to ensure it remains relevant and addresses current challenges and opportunities in the retail sector as Stuart Eames, Retail Innovation Lead at Waitrose & Partners, who attended last year explains: "There's so many innovative companies, so much variation, great content and the speakers are talking about relevant business problems."
Alongside the conference are workshops delivering practical, hands-on training on all aspects of online retailing - from e-commerce and m-commerce, to payments, international growth, B2B plus the latest in AR, VR and other disruptive technology.
The workshops - which include: How to spend £1m in 15 minutes: An interactive digital marketing planning workshop; Building brand loyalty through customer experience in the age of Gen Z; marketing attribution: using a single source of truth to automate ad optimisation and achieve radical improvements in marketing ROI; and improved acquisition and retention strategies using data and technolog - are designed to help retailers maintain a competitive edge.
Carlos Larraz co-founder and CEO of Funidelia, who visited the show last year, explains the importance of updating sector knowledge in order to stay ahead: "It's really important to be here to really understand what's going to be our next challenge."
There will be clinics too where retailers can sit down with experts to discuss challenges and gain solutions – all personalised to their individual requirements. From Google PPC, personalisation and payments through to sustainable packaging, reviews and online reputation, the expert clinics will cater for different roles and departments.
The exhibition will host over 150 suppliers all delivering cutting-edge technology and innovative services to create seamless customer experiences, increase sales and deliver efficiencies across online and in-store operations.
Stuart Barker, portfolio director for IRX (InternetRetailing Expo), said: "We know that retailers want to learn from and network with others in the industry and IRX gives them the opportunity to do just that, as well as meet the latest suppliers all under one roof. In order to remain competitive in the fast-evolving digital world, it's crucial to be aware of the latest developments and innovations and IRX evolves each year to ensure content remains cutting-edge."