PPE manufacturer signs new lease deal
CBRE Global Investors has exchanged contracts with Beeswift Ltd to occupy 120,000 sq ft of logistics space at Hub 120, Birmingham, in a new 16-year lease deal.
The modern distribution facility located at junction 6 of the M6 has been selected as Beeswift's new corporate headquarters and national distribution centre as part of their ongoing expansion plans.
Beeswift is a manufacturer and wholesaler of personal protective clothing and equipment encompassing a wide range of safety products, high-quality workwear and medical products to all sectors of industry, government, commercial and institutional sectors as well as working very closely with the NHS and local authorities as a designated key supplier during the current coronavirus crisis.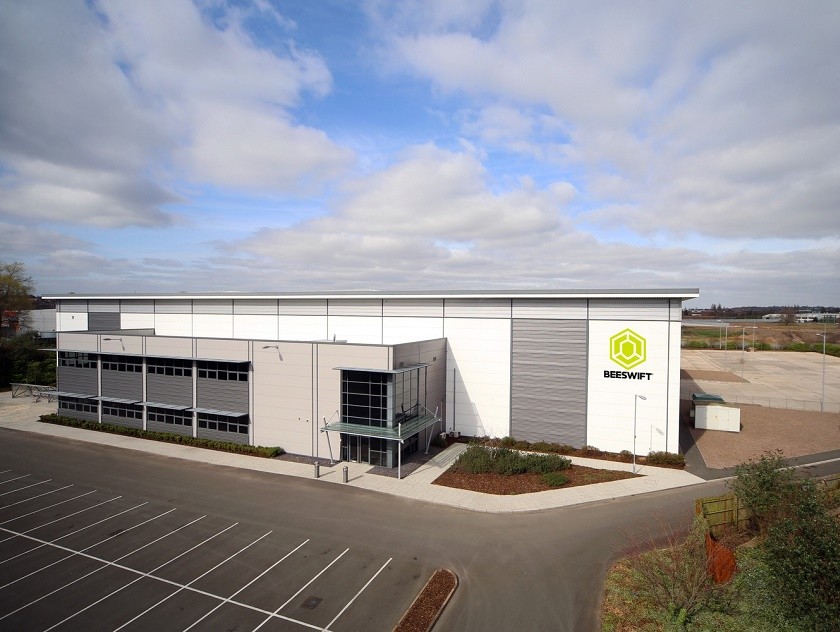 Rob Trevor, senior director UK industrial and logistics at CBRE Global Investors, said: "We are delighted to welcome Beeswift as a new customer to our European logistics portfolio. We have worked very hard on a collaboration with the team at Beeswift over the last nine months to design an extension of the existing building custom-built to suit their operational requirements.
"This project includes extended first floor offices, laboratory space, mezzanines, sprinklers, racking and wellness facilities. Beeswift are operating as a key supply chain to the NHS and this will allow them to expand and increase capacity at this time of national need."
Les Giles, CEO at Beeswift Ltd, said: "Having successfully moved our Dutch company into 40,000 sq ft of modern distribution facility a week before lockdown, we are now totally focused on this seven month project to relocate Beeswift to its new corporate HQ and distribution centre.
"This is part of a jigsaw that is falling into place as the company - supported heavily by its shareholders - expands and develops into key strategic markets and regions. Rob and his team have been integral to the mutual trust and respect which has characterised these negotiations and led us to this exciting conclusion."