Law firm takes on extra city centre space
Kennedys has underlined its place as one of Birmingham's fastest-growing law firms by taking extra space and extending its lease at 35 Newhall Street.
The five-storey building, owned by the West Midlands Metropolitan Authority Pension Fund, has been one of the city centre's landmarks since a major refurbishment in 2008.
Partner and office head Eamon Mooney says Kennedys always wanted to stay in its existing offices, even as its original 10-year lease drew to a close, but did need expansion space.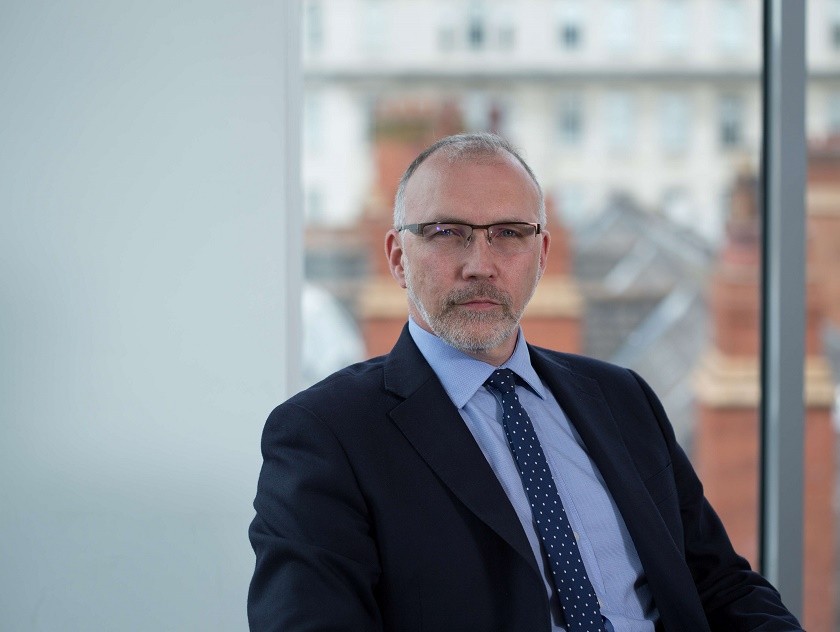 "We've always liked this building, the location and the environment, but a decade ago we had only around 25 people here, and the office was quite a small element of our firm's operations. However, we now have 90 people, and have grown so consistently that we're contributing around £7.5m to the firm's revenue, which is £218m globally.
"An opportunity arose for additional space on the fourth floor, and pretty much in tandem with the lease renewal we had negotiations with the landlord, agreed a deal with them, and are now taking around a third of the fourth floor.
"We're putting 23 fee-earners and five business services personnel into the new space, making more efficient use of our current offices on the fifth floor, introducing larger areas for the welfare side, and adding meeting rooms.Together, these elements will make the environment much more appropriate for the number and calibre of individuals who work here."
The lease negotiations, expansion, and refurbishment were carried out by independent office agents, KWB, who are based in Newhall Street's Lancaster House, and the KWB team was led by its head of valuation and lease advisory, Martin Cook.
"It's always very pleasing when a company, especially of the size and scale of Kennedys, wants to extend its stay in Birmingham and everything came together very well. CBRE Global Investors manage the building on behalf of the pension fund, and the refurb went very smoothly," said Martin.
"Kennedys have now extended their lease of their original space for another 10 years, and we were also able to negotiate a surrender of the lease covering around 2,500 sq ft on the floor below. There is now roughly 6,500 sq ft available on the fourth floor. We're expecting that to come back to the market in April, and are already seeing interest which isn't surprising given the quality of the space."
Kennedys employs 2,000 people in 38 offices across 22 countries, and specialises in dispute resolution and advisory services.
Eamon is understandably bullish about prospects for his Birmingham team in terms of both new personnel and business.
"One advantage we do have is that most of our clients are not based in Birmingham, or in the region, but in London's insurance district, and the market we operate in is always active. It's easier for us to expand than for companies operating in many economic sectors, and I'd expect us to have more than 100 people here within the next two or three months."
Pictured: Eamon Mooney