Keir Edmonds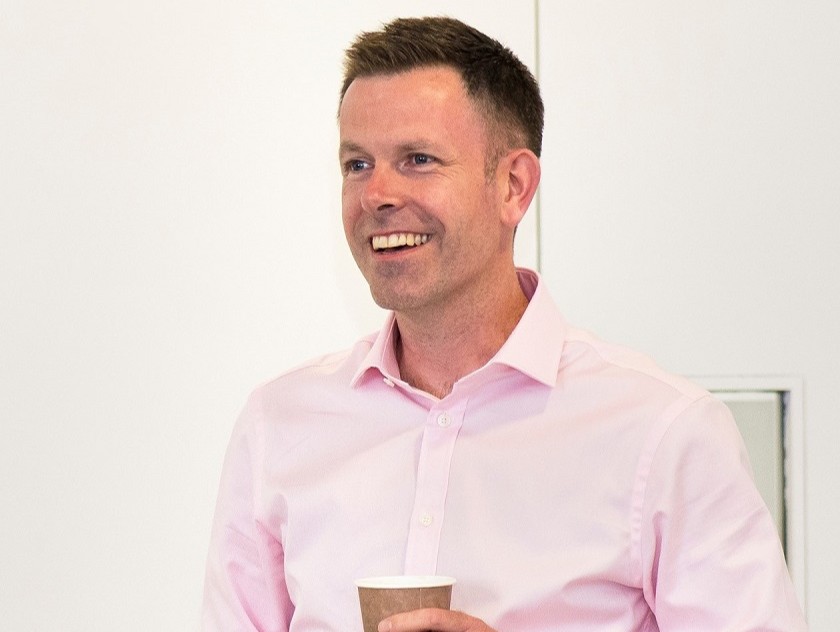 Keir Edmonds is group managing director of MCS Group – a position he has held since he formed the business in 2003
IN A NUTSHELL, WHAT DOES YOUR COMPANY DO? We're a main contractor specialising in fast track construction, predominantly industrial 'sheds' and motor retail.
EXPLAIN A TYPICAL WEEK IN YOUR WORKING LIFE: One of the best things about my role is that no week or even day is ever the same. That being said, I've imposed an element of structure to ensure I'm still on the pulse. Mondays are internal management/ops meetings, Wednesdays are site visit days and Fridays tend to be catch-up admin days. In between these it's a mix of meeting clients and service providers and working on the business. Being a nationwide contractor means a fair amount of travel. For me that's great thinking time!
WHAT IS THE BIGGEST CHALLENGE FACING YOUR INDUSTRY RIGHT NOW? Without doubt it's the skills shortage, both technical and trades. Construction is misrepresented to the uninformed which is why I'm working with local schools and colleges as an Enterprise Advisor. Informing young people of the available opportunities is really important to help them make educated choices.
AND WHAT ARE THE BIG OPPORTUNITIES? Our business is enjoying continued growth, the opportunities are plentiful. The key to success is picking the right ones! We have an ambitious business plan (£200m turnover by 2020 end) which we're well on course with. My next challenge is to identify the opportunity that follows after. On a broader spectrum there are fantastic opportunities for young people looking for a career in Construction. At mcs we've recently launched our apprenticeship programme, we hope to bring in more new talent in the summer once we relocate to our new Warwick HQ.
HOW DO YOU GET THE BEST OUT OF YOUR STAFF? We value them! We have a transparent team approach to pretty much everything, letting them know what our plans and targets are and listening to theirs as well as welcoming new ideas. Wellbeing and flexible working are key to the team's welfare. We cover this with all sorts of things from weekly pilates and five-a-side football, to mental health first aiders.
WHAT WAS YOUR LAST MEETING ABOUT, HOW LONG DID IT LAST, AND WAS IT PRODUCTIVE? My last two meetings have been about M&A and a corporate restructure. One lasted an hour and a half the other two and a half. One was a fact finder, which was pretty useful. The other was very detailed and very productive. I do sit in some meetings and listen in and work at the same time if I'm not directly involved in every aspect.
HOW MANY EMAILS DO YOU GET IN A DAY, AND HOW MUCH TIME DO YOU HAVE TO READ THEM? Some days it can be up to 150! I try to 'work smart'. I'll set time aside to trawl through, picking key ones from the summary then clearing out the rest. Despite a strong spam filter I receive a lot of unsolicited speculative ones that tend to be consigned to junk.
DO YOU ANSWER WORK CALLS OR EMAILS AT HOME? WHAT'S THE RIGHT WORK-LIFE BALANCE? There's no point not responding out of hours if you're going to sit and think or worry about it. As a business owner, I don't think I ever fully switch off although I'm certainly not glued to my laptop or phone. Holidays are interesting as I tend to have an hour in the morning to deal with stuff then I'm happy to relax for the rest of the day. Two weeks is too long for me - a week to 10 days suits me better.
HOW DO YOU HOPE YOUR COLLEAGUES WOULD DESCRIBE YOU? Cheeky, thoughtful, passionate and forward thinking – I hope!
HIGHLIGHTS OF YOUR CAREER SO FAR? The obvious ones would be building a brilliant team and navigating past £100m turnover, with a good profit margin. However, the ones I'm personally proud of are the difficult challenges that test your mettle; dealing with exiting shareholders, surviving the financial crisis. There are times when you reflect on your own achievements and think back to the days of working from the box bedroom. We've come a long way over 15 years, it sometimes seems a bit surreal.
ANY PARTICULAR FAUX PAS OR EMBARRASSING MOMENTS IN YOUR CAREER YOU WOULD PREFER TO FORGET? Plenty! Allowing a disgruntled ex-member of staff to come to the Christmas do…that didn't end well! Bouncing on a bouncy castle (in a bar) with my shoes on whilst entertaining a Client….(and being removed by the door staff). Disciplining a staff member then realising their wages weren't enough, so giving them a pay rise - in the same meeting. The list is worryingly endless.
PET HATES? The expression 'better the devil you know' – To me it implies settling for something that you know isn't going to be ultimately good enough. Tensator barriers that aren't necessary – I'm the one that walks straight through them flicking them open as I go. The Daily Mail.
IF YOU COULD GO BACK AND GIVE YOUR YOUNGER SELF SOME WISE ADVICE, WHAT WOULD IT BE? Pick your battles - I was a terrier with a sharp bite and a relentless grip in my younger days. I've mellowed as I've matured and find it easier to take time to reflect rather than jumping straight in…. most of the time!
HOW DO YOU RELAX AWAY FROM WORK? I can't sit still. Cars have always been my passion – I have a fully kitted workshop at home so tend to disappear off there once the kids are in bed. I race classic cars which takes up a few weekends. Aside from that, I enjoy spending time with my family.
WHAT DO YOU BELIEVE IS SPECIAL ABOUT THE BIRMINGHAM BUSINESS COMMUNITY? I'd like to think that its multi-cultural and inclusive.
TELL US SOMETHING ABOUT YOU THAT MOST PEOPLE PROBABLY WOULDN'T KNOW. I suffer from somnambulism, (more commonly known as sleepwalking). It's stimulated by tiredness and unfortunately alcohol which as you might imagine has led to some interesting occurrences; Think hotel rooms, self closing doors and corridors, not to mention the more common bedroom wardrobe scenario! Fortunately I have a very understanding wife!
YOU CAN TAKE ONE BOOK, ONE FILM AND ONE CD ONTO A DESERT ISLAND – WHAT WOULD THEY BE? How to Stay Alive, by Bear Grylls – obvious! Aside from that, I like to read about interesting people's stories such as Exposure by Michael Woodford (ex Olympus CEO who exposed a massive inside fraud). Film: The Wolf of Wall Street – an unbelievable story. CD/Music – Tough one as I've got a really diverse taste, probably a compilation from 6 Music or Radio X.
YOUR FIVE DREAM DINNER PARTY GUESTS, DEAD OR ALIVE? Daniel Riccardo, Adele, Jordan Belfort, Michael Woodford and Steve Murphy (DEA Agent that helped bring Pablo Escobar down). I doubt it would be a quiet affair!
WHAT WOULD YOU CHOOSE TO EAT FOR YOUR LAST SUPPER? Easy – chicken tikka sagwala, madras hot, tarka dahl and keema naan – bliss!