Richard Wrigley
Richard Wrigley is head of office of Shakespeare Martineau, a commercial law firm with offices in Birmingham and across the Midlands.
HOW LONG HAVE YOU BEEN IN YOUR CURRENT JOB?
I've worked for the firm since joining as a trainee but I took on my new role as Head of the Birmingham Office on 1st May in the middle of lockdown - so not ideal timing!
HOW HAS YOUR COMPANY HAD TO RESPOND TO THE CORONAVIRUS CRISIS?
Put simply: amazingly. Nearly every business across the UK had a tough time at the start of lockdown but we pulled together and were able to put nearly all of our people in a position to be able to work from home, while still supporting our clients with full functionality."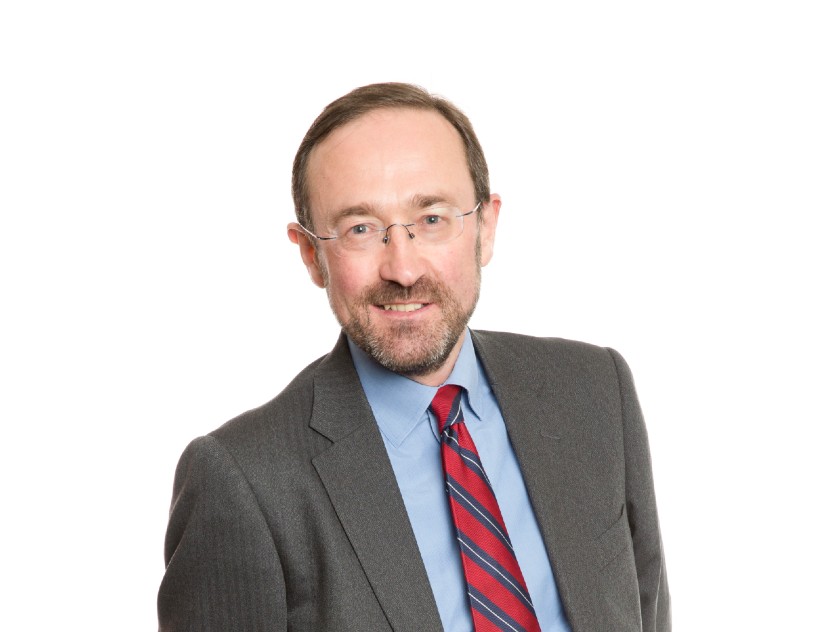 HAS THE LOCKDOWN PRESENTED ANY OPPORTUNITIES AS WELL AS CHALLENEGES?
We live in a new abnormal and the effects of lockdown will far outlast the current restrictions. We've proven that our relationships with clients and people do not have to involve being in an office 100% of the time and, in many cases, the flexibility and agility of the new arrangements are better and must be preserved after lockdown ends.
HOW DO YOU GET THE BEST OUT OF YOUR STAFF?
There's no single thing. For me, it's a mixture of trust, encouragement, training and support.
HOW MANY EMAILS DO YOU TEND TO GET IN A DAY, AND HOW MUCH TIME DO YOU HAVE TO READ THEM?
Easily 150-plus emails a day but many of them go straight to trash and junk.
HOW DO YOU HOPE YOUR COLLEAGUES WOULD DESCRIBE YOU?
I'd hope they would describe me as a good lawyer, with integrity and a willingness to share knowledge and experience.
HIGHLIGHTS OF YOUR CAREER SO FAR?
After being with the firm for a number of years, I take a particular pride in seeing lawyers who have joined us on qualification progressing into the partnership. In terms of work highlights, strong client relationships mean a lot to me. I helped out on an MBO in the early 1990s and I am still advising that client now, so I must be doing something right!
ANY PARTICULAR FAUX PAS OR EMBARRASSING MOMENTS IN YOUR CAREER YOU WOULD PREFER TO FORGET?
Does dunking my tie in a client's coffee while showing him how to sign a document count?
PET HATES?
Tainted wine.
IF YOU COULD GO BACK AND GIVE YOUR YOUNGER SELF SOME WISE ADVICE, WHAT WOULD IT BE?
In simple words: be brave. Take every opportunity thrown at you and don't be afraid of risk.
HOW DO YOU RELAX AWAY FROM WORK?
Food, drink and exercise, but not necessarily in that order.
WHAT DO YOU BELIEVE IS SPECIAL ABOUT THE BIRMINGHAM BUSINESS COMMUNITY?
There remains a sense of camaraderie with the business community that we all want to see the city thrive and that competition between ourselves is not a zero-sum game. Even despite the hard times that the whole country has faced recently, Birmingham is a city of opportunity and our tight-knit business community is primed to make the most of everything which comes our way.
TELL US SOMETHING ABOUT YOU THAT MOST PEOPLE PROBABLY WOULDN'T KNOW.
I have a bust of Lenin on my desk at home. Why? Good question.
YOU CAN TAKE ONE BOOK, ONE FILM AND ONE CD ONTO A DESERT ISLAND – WHAT WOULD THEY BE?
The Mirror and the Light by Hilary Mantel (a desert island may be my best chance of reading the book), Groundhog Day, and The Rise and Fall of Ziggy Stardust and the Spiders from Mars."
YOUR FIVE DREAM DINNER PARTY GUESTS, DEAD OR ALIVE?
Bill Clinton, Lance Armstrong, Hilary Mantel, Rowan Atkinson, and any member of the Rothschild family, as long as they brought a case of 2005 Chateau Lafite!
WHAT WOULD YOU CHOOSE TO EAT FOR YOUR LAST SUPPER?
Anything that goes well with a nice bottle of claret (or two – after all, it is my last supper).