Hayley Andrews
Hayley Andrews is the founder of training provider Your Freedom Empire
EXPLAIN A TYPICAL WEEK IN YOUR WORKING LIFE: It's a bit of everything! From analysing the performance of my portfolio and businesses, checking in on my teams and progression on projects I am working on; through to identifying investment opportunities and working with my UK and international mentees. A lot of my role sees me teaching them the fundamentals of UK property investing, guiding them on their business goals and objectives. All of this is balanced alongside general day-to-day admin and emails.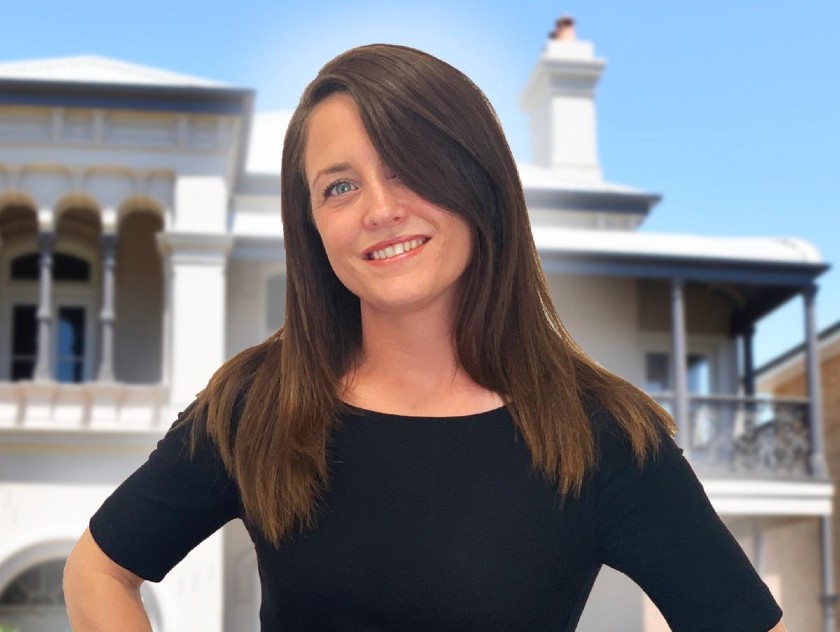 I also do a market update webinar called 'At Home with Hayley', which listeners from all over the world tune into. It features the dos and don'ts of UK property investing, answering any questions with an expert guest speaking each week, as well as covering off suggested topics from the audience.
WHAT IS THE BIGGEST CHALLENGE FACING YOUR INDUSTRY RIGHT NOW? Lending – the conventional way. Many banks have tightened their belts due to the current crisis and any applications are taking a lot longer to process with stricter criteria and lower loan-to-values and higher interest rates. Our international clients investing in UK property are hardest hit with many of them looking for alternative options to fund their investments.
AND WHAT ARE THE BIG OPPORTUNITIES? It's no secret that UK property at the moment is on the hit list for international investors worldwide. Now, and over the next few months, will reveal excellent buying opportunities in my opinion for investors looking to get into property investment, or just searching for better opportunities or returns on the cash they have sat in the bank. Many will look to grow their portfolio as house prices drop – the Bank of England has predicted a 16% fall in house prices over the coming months – and rents rise. I think the biggest opportunities will be commercial to residential conversions.
HOW DO YOU GET THE BEST OUT OF YOUR STAFF? At YFE we are a team with that is truly equal: every member is just as valuable as the next, and everyone has their role, all working to have the same destination. We meet regularly, encourage boldness and new ideas, however crazy – fortune favours the bold, after all! – and we are open, honest and all align with our company's core beliefs, helping others fulfil their potential.
WHAT WAS YOUR LAST MEETING ABOUT, HOW LONG DID IT LAST, AND WAS IT PRODUCTIVE? The last meeting was with my sales team manager, and lasted about two hours. We were talking about core values and the importance of qualifying a sale on each individual; going through a script of that, making sure that only people ready and in a position to embark on a journey with Your Freedom Empire come through to purchase our training. We firmly believe that business is not just about the bottom line, it's about the journey and the destination and it takes a certain mindset and dedication to make this business work. We are not a get rich quick scheme.
HOW MANY EMAILS DO YOU GET IN A DAY, AND HOW MUCH TIME DO YOU HAVE TO READ THEM? Dreaded emails . . . too many, haha! Jokes aside, emails are important to the support of my students, especially when checking their deal sheets and making sure they are aware of the risks of each investment before they financially commit themselves.
My clients in the early days rely a lot on a quick response so that they can remain competitive in their area of investment and because of the many different time zones we work with. I do tend to pick up emails throughout the day and night – that's why my clients in Hong Kong love me because I'm awake during their working day replying to their emails! I do turn my phone off and put my laptop away Friday evenings for family night, which is pizza, popcorn, games and a movie with my family (and a glass of wine or two) and Sundays are always Sunday Funday!
DO YOU ANSWER WORK CALLS OR EMAILS AT HOME? WHAT'S THE RIGHT WORK-LIFE BALANCE? I do: I set time aside just for my family with no gadgets or distractions. I think I have a good work/life balance; my time with my son is with him and the lifestyle I have created myself gives me that freedom of time to choose what I do with that time and have the flexibility to pick work up and down as and when it suits me best.
My son is 11 and if you ask him "what does mummy do?" he says, and has for many years, "nothing!" I'm not sure how I feel about that and I have corrected him many times, but the important thing is I'm a Mum first and foremost, but the balance I have found has allowed me to be successful in my businesses and still be the best parent that I can be.
HOW DO YOU HOPE YOUR COLLEAGUES WOULD DESCRIBE YOU? That's a tough one. I think they would say, I'm easy to talk to and very open and honest. I think I'm funny, but I mainly laugh at my own jokes and everyone else laughs at just how rubbish my jokes are!
HIGHLIGHTS OF YOUR CAREER SO FAR? I think it has to be restoring Your Freedom Empire's training facility (known locally as The Crown Hotel): it's a beautiful Grade II listed building Gothic Revival style that dates back to 1895 and steeped in history. I love it and it always makes me smile. I think will always be my favourite investment of all time, not most profitable, but definitely the most rewarding. I and my team sympathetically brought this building back to life, providing jobs for people in the local community as well as boosting the local economy – that's job satisfaction for you!
ANY PARTICULAR FAUX PAS OR EMBARRASSING MOMENTS IN YOUR CAREER YOU WOULD PREFER TO FORGET? I teach in rooms full of people 100+ and not many people know this, but I get terribly nervous before I go on stage. I have this ritual taught to me by my coach to go to the ladies before I go on stage and scream as loud as I can to get rid of that adrenaline: it works for those of you that struggle with nerves before getting on stage. Once, I locked myself in a cubical and my mic wasn't muted – everyone thought I was insane or being murdered!
PET HATES? Victim personality: people placing blame and living in the negatively i.e. "I can't have this because", "I can't do that because he/she did this". We have a choice on how we behave, we can dwell, or we can get up when we are knocked down and fight for what we are worth. I'm not one to point fingers when I screw up… I own it, adapt change and move forward stronger and wiser. Everyone is responsible for their own life: you can either own it, or you can blame others.
IF YOU COULD GO BACK AND GIVE YOUR YOUNGER SELF SOME WISE ADVICE, WHAT WOULD IT BE? Be yourself always, because then the right people will be around you.
HOW DO YOU RELAX AWAY FROM WORK? Reading, walking my dog and I figure skate - not very well lately, but I can hold a spin and perform all the required jumps. I don't always land on my blades anymore, though!
WHAT DO YOU BELIEVE IS SPECIAL ABOUT THE BIRMINGHAM BUSINESS COMMUNITY? Real people, real business and real life.
TELL US SOMETHING ABOUT YOU THAT MOST PEOPLE PROBABLY WOULDN'T KNOW. I was born 3lb and was christened in hospital because I wasn't expected to live. My first name was Yvonne (which it's now my middle name) as that was the name of the nurse who delivered me. I'm also a twin!
YOU CAN TAKE ONE BOOK, ONE FILM AND ONE CD ONTO A DESERT ISLAND – WHAT WOULD THEY BE? The book would be The Slight Edge. It's so hard to pick one movie, but I'll try. I think it would have to be It's Complicated and for a CD, it would have to be Fleetwood Mac's Greatest Hits!
YOUR FIVE DREAM DINNER PARTY GUESTS, DEAD OR ALIVE? Steve Jobs; Stevie Nicks; Freddie Mercury; Fat Amy (Rebel Wilson's character in the Pitch Perfect movies), she would be the life and soul of the party; and Michelle Obama.

WHAT WOULD YOU CHOOSE TO EAT FOR YOUR LAST SUPPER? Domino's Pizza margarita with black olives, yum. I have my last supper every Friday night!