Claire Gott
Claire Gott is UK head of industry and corporate social responsibility for WSP, the engineering professional services consultancy employing nearly 50,000 worldwide. It has approximately 8,300 employees in the UK with more than 700 people based in our Midlands headquarters in the Mailbox.
HOW LONG HAVE YOU BEEN IN YOUR CURRENT JOB?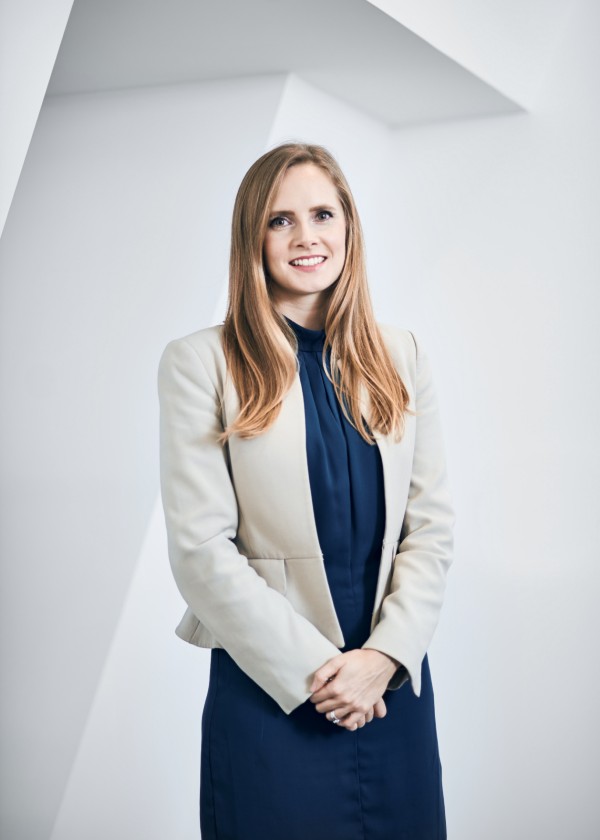 I currently have two roles at WSP, the first being four years as UK head of corporate social responsibility. I was also appointed as UK head of industry four months ago.

EXPLAIN A TYPICAL WEEK IN YOUR WORKING LIFE:
My dual role means I split my weeks into focused chunks of time, with a focus on industry. In practice, this means around four days a week on Industry activity and one day on CSR, and I'll work with both teams to drive client strategy and steer growth and innovation within the two functions.
WHAT IS THE BIGGEST CHALLENGE FACING YOUR INDUSTRY RIGHT NOW?
Engineering is a vibrant and dynamic sector to operate in, but is also one that is undergoing a period of change due to competition in the public and private sectors. Regarding CSR, the biggest challenge I encounter is how to accurately measure and demonstrate its value, which would in turn encourage more engagement from our employees.
AND WHAT ARE THE BIG OPPORTUNITIES?
A couple I'm particularly interested in are the huge potential for growth in the chemicals, pharmaceutical, biotech and life sciences industries, and the decarbonisation of industrial clusters across the country. The other exciting opportunity here in Birmingham is in relation to the delivery of the West Midlands Local Industrial Strategy. It's a great plan to drive forward the local prosperity agenda and it was great to see connectivity at the heart of it all.

HOW DO YOU GET THE BEST OUT OF YOUR STAFF?
The industry team at WSP is quite self-sufficient so my role is about overseeing the growth of the division and exploring how we can drive and improve strategy for our clients.
When it comes to CSR, getting the best out of the WSP staff in Birmingham and the wider UK is all about giving them the resources, tools and support to enable them to drive positive change.
WHAT WAS YOUR LAST MEETING ABOUT?

I was part of an interesting discussion about the upcoming Carbon Capture, Utilisation and Storage and Hydrogen Decarbonisation Summit in February.
HOW MANY EMAILS DO YOU GET IN A DAY, AND HOW MUCH TIME DO YOU HAVE TO READ THEM?
As with many of my peers, I get hundreds a day and sometimes it is difficult to read and respond to them all, but I try my best! I find prioritising and following up face to face or by phone/Skype is often the easiest way to manage the volume.

DO YOU ANSWER WORK CALLS OR EMAILS AT HOME? WHAT'S THE RIGHT WORK-LIFE BALANCE?
I try not to as a positive work-life balance is so important, but sometimes it is necessary.
HOW DO YOU HOPE YOUR COLLEAGUES WOULD DESCRIBE YOU?
I hope they would describe me as someone who practices what they preach. I am passionate about delivering change in both my CSR and Industry roles, and believe there is so much opportunity to achieve this.
HIGHLIGHTS OF YOUR CAREER SO FAR?
I led WSP's commitment to becoming a carbon neutral business in the UK by 2025, something we committed to in 2017 and were one of the first to do so in our industry. We also deployed a team from Birmingham to deliver humanitarian aid in Tanzania last year which was so rewarding for all involved and a privilege to be part of.

ANY PARTICULAR FAUX PAS OR EMBARRASSING MOMENTS IN YOUR CAREER YOU WOULD PREFER TO FORGET?
Personally, I don't have any career regrets. Instead I like to see challenging situations as an opportunity to learn and grow moving forward.
PET HATES?
Organisations which talk the talk but rarely walk the walk when it comes to CSR. To be successful, CSR needs to deliver a real, tangible positive impact on the local communities in which a business operates, and society more broadly.
IF YOU COULD GO BACK AND GIVE YOUR YOUNGER SELF SOME WISE ADVICE, WHAT WOULD IT BE?
Always believe in yourself!
HOW DO YOU RELAX AWAY FROM WORK?
I've recently taken up yoga and I find the combination of mindful breathing and stretching really helps me switch off from work in the evenings and at weekends.
WHAT DO YOU BELIEVE IS SPECIAL ABOUT THE BIRMINGHAM BUSINESS COMMUNITY?
The city and the region's business community are extremely welcoming, having opened its arms to WSP following its relocation to the Mailbox in 2018.
TELL US SOMETHING ABOUT YOU THAT MOST PEOPLE PROBABLY WOULDN'T KNOW
In my spare time I am trustee for Cameroon Catalyst, an international development charity I co-founded at university that delivers community-led infrastructure projects. Our work in Cameroon over the last 10 years has created a medical centre, carpentry and mechanical skills workshop, primary school, an electricity hub, new housing and clean drinking water.

YOU CAN TAKE ONE BOOK, ONE FILM AND ONE CD ONTO A DESERT ISLAND – WHAT WOULD THEY BE?
Memoirs of a Geisha is both a fantastic book and film, while for a CD, it can be any by the Rolling Stones. I saw them live in Hyde Park in 2013 which was incredible and easily the best gig I've ever seen.
YOUR FIVE DREAM DINNER PARTY GUESTS, DEAD OR ALIVE?
Ada Lovelace, Anne Frank, Bill Gates, Matt Damon and Stephen Hawking.
WHAT WOULD YOU CHOOSE TO EAT FOR YOUR LAST SUPPER?
Seafood linguine with a glass of bubbles!