Ayyab Cockburn
Ayyab Cockburn is the chief operating officer of Martin James Network, a network of businesses delivering a range of solutions and approaches with the aim of improving human insight and connection.
HOW LONG HAVE YOU BEEN IN YOUR CURRENT JOB?
Three years
HOW HAS YOUR COMPANY HAD TO RESPOND TO THE CORONAVIRUS CRISIS?
We've diverted resources to support families in crisis in the community, tailored our services to a more digital offering, adapted to home working for staff, and developed and utilised new technologies to connect with our staff and our customers.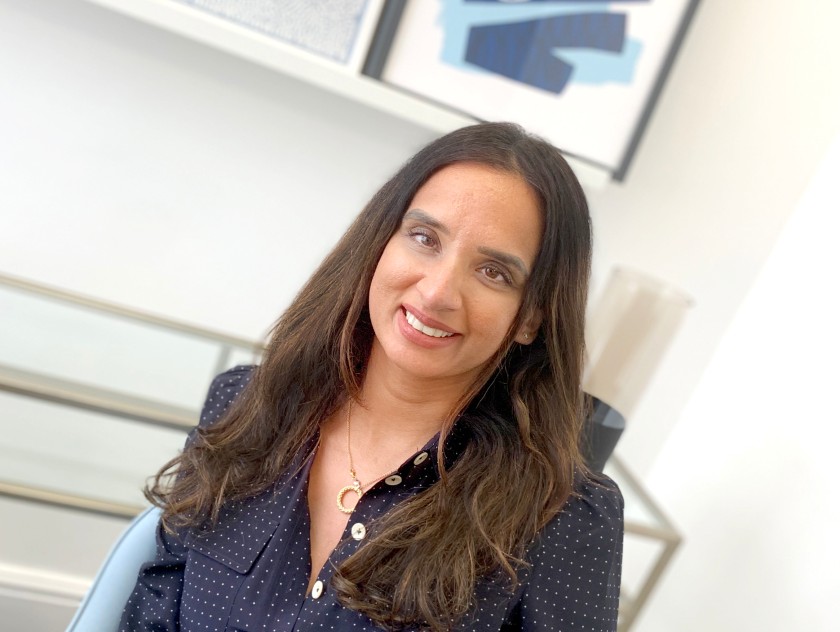 HAS THE LOCKDOWN PRESENTED ANY OPPORTUNITIES AS WELL AS CHALLENEGES?
Absolutely – we've reviewed our ways of working and have seen first-hand the benefits of more flexibility to boost productivity, cut costs and encourage staff emotional wellbeing. Lockdown has also made us more courageous and we've accelerated the delivery of some of our new digital tech solutions that we'd been working on. We've developed a new product offering to meet emerging needs in the children's education and safeguarding space. And we've had the focused time to reflect on and create a new business group to strengthen our position within the marketplace.
WHAT DO YOU THINK THE CURRENT CRISIS WILL MEAN FOR YOUR INDUSTRY IN THE MONTHS AND YEARS TO COME?
I think there will be more demand for children's services solutions due to the pressure on families brought about by Covid-19. There will also be more demand for mental health and wellbeing products due to an increase in remote working and isolation. As a result, I think we'll see a need for connection, engagement and insight tools which help overcome physical and emotional boundaries.
HOW DO YOU GET THE BEST OUT OF YOUR STAFF?
It's important to develop relationships based on trust and authenticity. Be flexible and treat staff like adults – not like children who need micro-managing. Ensure your staff have a voice and feel involved in work and developments. And recognise people for jobs well done on an ongoing basis, in small ways as well as big. A sense of humour is also key – having fun at work is important!
HOW MANY EMAILS DO YOU TEND TO GET IN A DAY, AND HOW MUCH TIME DO YOU HAVE TO READ THEM?
It really varies – some days I get 10, other days I can get up to 50 depending on the projects I'm working on. I always make a conscious effort to keep on top of my emails and respond to people, even if it's a short message to acknowledge that I've seen it and will follow up in more detail later.
HOW DO YOU HOPE YOUR COLLEAGUES WOULD DESCRIBE YOU?
Curious, supportive, committed, action-orientated, quirky and hopefully fun!
HIGHLIGHTS OF YOUR CAREER SO FAR?
I have overseen and driven the formation of a global charity, the Martin James Foundation, as well as Epic Youth – an initiative that supports disadvantaged children in setting up their own business. I was also instrumental in setting up our restaurant brand, Holy Moly, and in the creation of our employee connection and wellbeing app, TalkOut.
ANY PARTICULAR FAUX PAS OR EMBARRASSING MOMENTS IN YOUR CAREER YOU WOULD PREFER TO FORGET?
I once worked for a private sector organisation that was just concerned about the bottom line. Staff welfare was not a priority and going that extra mile for customers was actively discouraged. At the time, I thought working for such a company would elevate me in the eyes of others and enhance my professional reputation. But I was utterly miserable with the lack of human feeling, care, compassion, and insight
PET HATES?
Lack of initiative, show-offs, and people who want to run before they can walk so expect everything but don't want to put in the hard work
IF YOU COULD GO BACK AND GIVE YOUR YOUNGER SELF SOME WISE ADVICE, WHAT WOULD IT BE?
My advice would be – don't be so hard on yourself, practice a bit more self-care, and do what you have a genuine passion for. Don't be pressurised by others and don't change yourself to fit the mould
HOW DO YOU RELAX AWAY FROM WORK?
I love reading, exercise, running, music, and spending quality time with family and friends to unwind
WHAT DO YOU BELIEVE IS SPECIAL ABOUT THE BIRMINGHAM BUSINESS COMMUNITY?
The business community in Birmingham is very ambitious but we also don't take ourselves too seriously. There's healthy competition but everyone wants the best for each other too and ultimately wants the city to thrive. The city itself is culturally and ethnically diverse, it has a growing start-up scene and a burgeoning tech industry. There is a lot of untapped young talent here too.
TELL US SOMETHING ABOUT YOU THAT MOST PEOPLE PROBABLY WOULDN'T KNOW.
I taught English in schools in Mexico and Italy when I was in my twenties
YOU CAN TAKE ONE BOOK, ONE FILM AND ONE CD ONTO A DESERT ISLAND – WHAT WOULD THEY BE?
I'd take Pride and Prejudice by Jane Austen, A Star is Born on DVD, and the Best of Adele on CD
YOUR FIVE DREAM DINNER PARTY GUESTS, DEAD OR ALIVE?
Oprah Winfrey, Lady Diana, Madonna, Mohammed Ali, and Benazir Bhutto
WHAT WOULD YOU CHOOSE TO EAT FOR YOUR LAST SUPPER?
Spicy noodles