Zoe Dempsey
Zoe Dempsey is business development director at Burns & McDonnell, and she focuses on the sales, marketing and business development activity for the company's target markets namely transmission and distribution, offshore/onshore and industrial and commercial, leveraging their engineer procurement and construction and engineering only capabilities.
HOW LONG HAVE YOU BEEN IN YOUR CURRENT JOB? I joined Burns & McDonnell during the pandemic in July 2020, so approaching being with the company a year.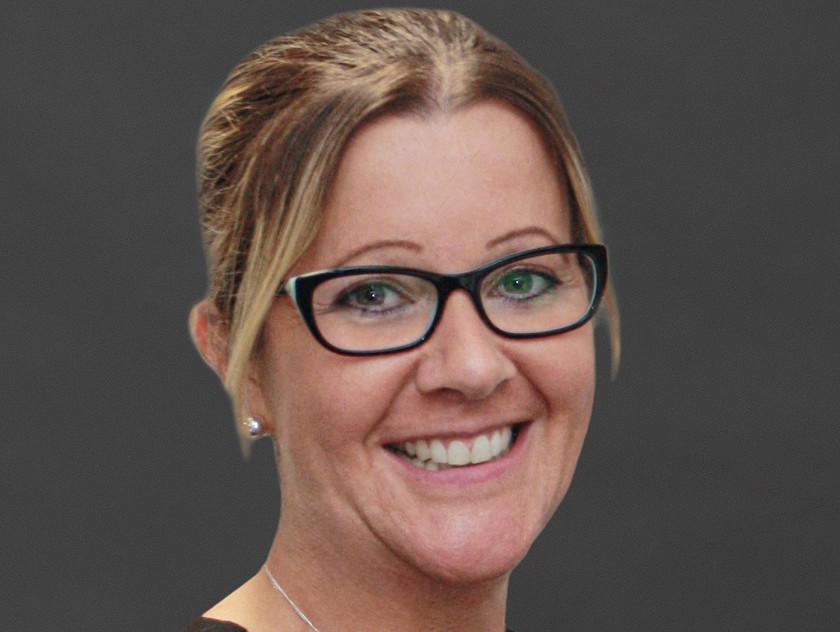 HOW HAS YOUR COMPANY RESPONDED TO THE CORONAVIRUS CRISIS? Even before the pandemic we were used to working virtually to stay connected with our colleagues within our HQ in Kansas City, US, and within our other regional offices globally. So the transition was relatively smooth.
We've maintained regular touchpoints with the whole team and have distributed regular guidance to staff, as well as implementing wellbeing support including daily morning stretch and flex sessions, lunch and learns and virtual Friday huddles.
Projects have continued to be delivered to programme. We've struggled with the impact on the events and networking space, but we've continued to pursue numerous opportunities within our target markets and kept up our active presence on social media and through media thought leadership. Because we've maintained flexibility, resilience and market position, we've been able to hire several new employees over the course of the pandemic.
HAS THE FALLOUT FROM THE PANDEMIC PRESENTED ANY OPPORTUNITIES AS WELL AS CHALLENGES? Absolutely. We've been given the opportunity to really focus on our employees and how we collaborate with them so that as we continue to grow we maintain our culture and remain one team.
There have also been opportunities to reassess what we thought was possible - we have worked on some major client opportunities and it has amazed me how successfully we have managed to collaborate as a UK team and our colleagues in the US and India to deliver compelling propositions to our clients. The challenge for me in a business development role has been the limited networking opportunities.That said, I'm making the most of getting booked up to various events/conferences that are now being scheduled for Q3/4 this year.
HOW DO YOU GET THE BEST OUT OF YOUR STAFF? By fostering good communication. Being open and honest is at the heart of a happy and productive workplace. Offering flexibility is also central to how we work with staff. I always give feedback and acknowledge the efforts of my colleagues. For the first time, we hosted a staff awards event to celebrate some of the outstanding achievements of our team.
HOW MANY EMAILS DO YOU TEND TO GET IN A DAY, AND HOW MUCH TIME DO YOU HAVE TO READ THEM? Too many and there's never enough time to answer them!
HOW DO YOU HOPE YOUR COLLEAGUES WOULD DESCRIBE YOU? Passionate and enthusiastic, a real people's person and one of the team - always willing to roll my sleeves up and get stuck in.
HIGHLIGHTS OF YOUR CAREER SO FAR? Being brave enough to leave the forensic industry where I had worked for 20 years and trusting my gut that my transferrable skills could be deployed within another sector. Challenging myself to learn a new sphere, I've really enjoyed working within the energy sector. There is so much happening, no two days are ever the same and I learn something new every day.
ANY PARTICULAR FAUX PAS OR EMBARRASSING MOMENTS IN YOUR CAREER YOU WOULD PREFER TO FORGET? A good few years ago, tripping over in the office and breaking my elbow in front of my team!
PET HATES? Micro-management - it is not the right approach if you want to allow people to develop and be the best that they can. It stifles collaboration, open and honest communication, and limits people's ability to be creative and innovative. I also hate noisy eaters and drinkers!
IF YOU COULD GO BACK AND GIVE YOUR YOUNGER SELF SOME WISE ADVICE, WHAT WOULD IT BE? To my younger self and to any other young women in the profession, it would be not to fall into the trap of thinking you are not good enough, recognise your strengths and build on them and feel empowered to challenge any situations when your voice isn't being heard. I'm pleased to see more and more opportunities being created for women, but we've still got some way to go – we've got to foster strong roots for creating a diverse, inclusive and equal culture for everyone.
HOW DO YOU RELAX AWAY FROM WORK? The one thing the pandemic has allowed me to do is to fall back in love with running. Being a working mum of two young daughters I often struggle to find some "me time". However, being at home has given me the flexibility to be able to get out for some early morning and later evening runs - my haven for reflection time and that feel good feeling you get from exercise.
WHAT DO YOU BELIEVE IS SPECIAL ABOUT THE BIRMINGHAM BUSINESS COMMUNITY? Birmingham feels so collegiate and community-driven, despite being a large city. There are loads of opportunities for businesses to get involved in the community through charities such as Let's Feed Brum, who provide support for those living on the streets.
TELL US SOMETHING ABOUT YOU THAT MOST PEOPLE PROBABLY WOULDN'T KNOW: I spent many years working in the criminal justice system and had the privilege of working with some incredible forensic scientists who worked on some of the most high-profile forensic cases in the UK.
YOU CAN TAKE ONE BOOK, ONE FILM AND ONE CD ONTO A DESERT ISLAND – WHAT WOULD THEY BE? Book - my daughter's Harry Potter box set - just so I can understand what all the fuss is about; film - my favourite Bond movie, Casino Royale; CD - Elton John, Yellow Brick Road, as it would remind me of when I was growing up living at home with my parents who seemed to always be playing Elton John.
YOUR FIVE DREAM DINNER PARTY GUESTS, DEAD OR ALIVE? Marilyn Monroe (because she seemed to have a tragic, bittersweet life, and would have lots of interesting stories); Marissa Mayer (my engineering hero/inspirational businesswoman as I'm sure she would be a great one to get some advice from); Kylie (that's the music sorted!); Adam Peaty (both my girls are keen swimmers so he would be a must have!); Dean Smith (Aston Villa FC manager) - I'm subjected to watching too many of his interviews on TV as my husband supports Aston Villa, so I feel like I know him already.
WHAT WOULD YOU CHOOSE TO EAT FOR YOUR LAST SUPPER? Got to be tapas, indulging in as many dishes as I could eat and trying to make them last!