Vicki Wilkes
Vicki Wilkes is a director at Red by Night - a venue on the Waterfront in Brierley Hill - and she has been in her current role for around six months.
EXPLAIN A TYPICAL WEEK IN YOUR WORKING LIFE: My time is split between working at our office at home, ensuring that Red by Night has the correct systems and paperwork in place, developing the business plan (it's a brand new sector for us so this is a steep learning curve), responding to emails and phone calls and working to promote the venue across different media fronts.
My favourite time is actually being at Red by Night seeing the live acts and interacting with our guests and performers to see how things are going and what we can improve.I also still spend some time supporting our previous engineering business.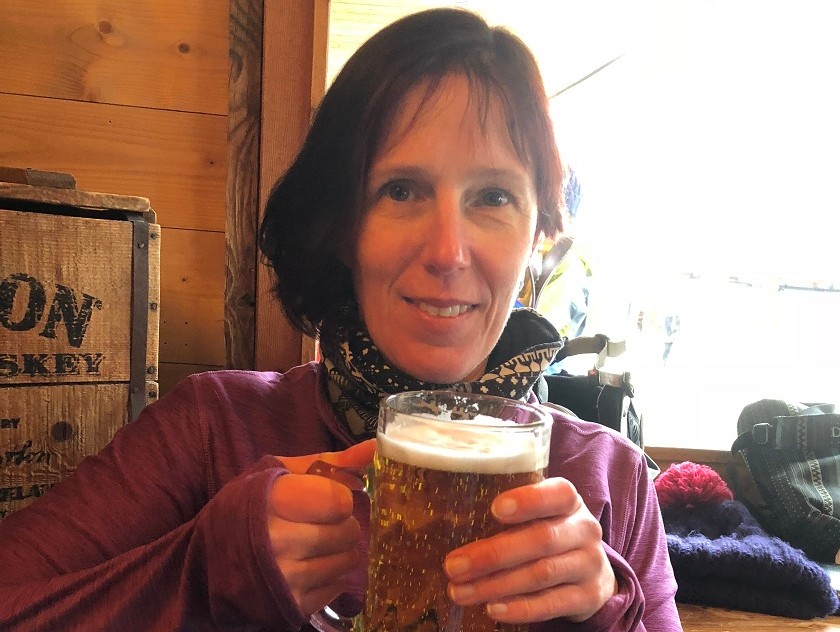 WHAT IS THE BIGGEST CHALLENGE FACING YOUR INDUSTRY RIGHT NOW? There are a lot of bars and music venues closing down due to changing drinking and social habits as well as increasing running costs.
AND WHAT ARE THE BIG OPPORTUNITIES? When people do choose to go out, we have to offer something that is a bit different and at a higher quality that makes it worth coming out for. With fewer live entertainment venues that have a high specification sound and light system, we can attract the better performers.
HOW DO YOU GET THE BEST OUT OF YOUR STAFF? A combination of promoting a strong team ethos, encouragement and training, combined with a clear message about the high standards of performance that we expect.
WHAT WAS YOUR LAST MEETING ABOUT, HOW LONG DID IT LAST, AND WAS IT PRODUCTIVE? Marketing, 1.5 hours, very productive as we are in the process developing our exciting new marketing strategy.
HOW MANY EMAILS DO YOU GET IN A DAY, AND HOW MUCH TIME DO YOU HAVE TO READ THEM? Around 50 - the time I get to read them depends on whether I have meetings away from the office, and how many of them require an action or response. It is the one thing I tend to end up doing into the evenings and over weekends if I am falling behind.
DO YOU ANSWER WORK CALLS OR EMAILS AT HOME? WHAT'S THE RIGHT WORK-LIFE BALANCE? As Red by Night is a venue that opens into the night, it means I get quite a few calls on an evening. Good customer service and response is important to us, especially with such a new business, but the work/life balance is not sustainable for me or my managers at this level long term. It is good to speak to guests at this early stage though to see the kind of questions they are asking.
HOW DO YOU HOPE YOUR COLLEAGUES WOULD DESCRIBE YOU? Passionate, driven, inspiring, firm but fair, and good fun when I get to relax and listen to a great band.
HIGHLIGHTS OF YOUR CAREER SO FAR? Working closely and happily (mostly) with my husband every day for 17 years. Building and then selling a successful engineering business, then swapping to an entirely new sector to start up something that is very much a passion project for us in our local community.
ANY PARTICULAR FAUX PAS OR EMBARRASSING MOMENTS IN YOUR CAREER YOU WOULD PREFER TO FORGET? As a technical sales engineer, I met a pharmaceutical customer and colleagues who were staying locally during a factory acceptance test on some equipment, and after having too much red wine with dinner I embarked on a long discussion about technical things I did not know enough about and he had no interest in discussing. The customer luckily went on to be one of our long-term customers and a good friend, but he has never let me forget that first evening!
PET HATES? Things not being organised or traceable. I am very much a systems person and if you can't look back at information, you can't improve or manage things.
IF YOU COULD GO BACK AND GIVE YOUR YOUNGER SELF SOME WISE ADVICE, WHAT WOULD IT BE? Always treat people the way you would like to be treated; don't expect to be liked by everyone (especially people you manage); don't take everything personally; always ask yourself "what's the worst that could happen?" when deciding whether to take an opportunity.
HOW DO YOU RELAX AWAY FROM WORK? Gin! Exercise, watching TV, hill walking, planning crazy adventures away from work (Everest base camp) and going snowboarding and travelling as much as possible.
WHAT DO YOU BELIEVE IS SPECIAL ABOUT THE BIRMINGHAM BUSINESS COMMUNITY? I believe that a lot of people in this area (Birmingham and West Midlands) come from the area, and have done for generations, so there is a strong sense of identity and passion. The industrial heritage has instilled a very strong "can do" attitude that runs deep not only in the owners and managers but throughout the workforces.
TELL US SOMETHING ABOUT YOU THAT MOST PEOPLE PROBABLY WOULDN'T KNOW. I speak fluent German.
YOU CAN TAKE ONE BOOK, ONE FILM AND ONE CD ONTO A DESERT ISLAND – WHAT WOULD THEY BE? Any book by Terry Pratchett – probably Good Omens if I had to choose; film - Guardians of the Galaxy; CD - Classic House by Pete Tong with the Heritage Orchestra.
YOUR FIVE DREAM DINNER PARTY GUESTS, DEAD OR ALIVE? Terry Pratchett, Freddie Flintoff, Alexander the Great (not sure what he would eat), Graham Norton, and Samuel L Jackson.
WHAT WOULD YOU CHOOSE TO EAT FOR YOUR LAST SUPPER? Curry – poppadoms, king prawn pathia, peshwari naan, chips, plenty of G&T or prosecco.