Digital service makes the right match
MYNEXUS has launched a digital smart-matching service for entrepreneurs and investors with a £6.85m investment reserve ready to finance UK start-up businesses.
The advanced online system is designed to eliminate time-consuming and biased pitch and procurement processes, which have previously constrained and undermined UK entrepreneurialism and business development. myNexus incorporates business simulation gaming tech to profile users' skillsets for compatibility and more intelligent matches.
Start-up and growth businesses will now be able to source seed and angel investment with speed and certainty, and without investor bias, as 400 entrepreneurs and investors test the digital platform before its hard launch later this year.
Put live in Beta format this week by UK-based SaaS company myNexus Limited, the service for ambitious SMEs is the product of a think tank pooling expertise from former Visa, Amazon, Google and Rolls-Royce executives who hope it will help to a reboot the UK economy.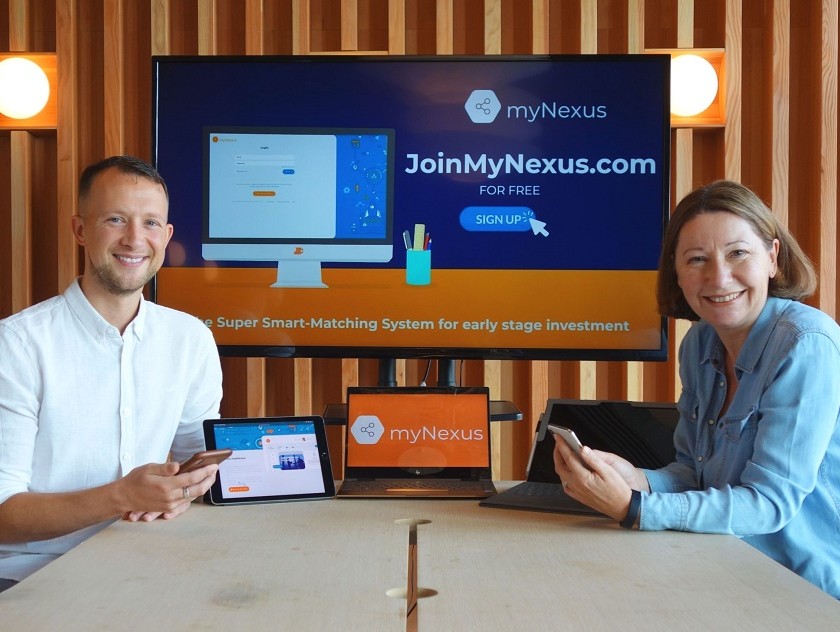 Dubbed by its creators as 'the Match.com for growth businesses', myNexus incorporates simulation technology to plot entrepreneurs on an Entrepreneur Skills Index (ESI) and evaluate them against their plans, while measuring investors' acumen, capital and propensity for risk to inform them in return. Initial pitches are anonymised to remove investor questioning bias.
Gaynor Matthews, from Solihull, CIO and co-founder of myNexus, said: "Innovation has benefited hugely from the investment industry but investment hasn't benefited from innovation, until now. This technology is a game changer, allowing investors to assess and back businesses more quickly than previously possible.
"For entrepreneurs, getting investment is like getting married. However, a lack of innovation means they've been courting in an old-fashioned way through an outdated and enormously biased process that too often ends in a messy divorce. Just as online dating revolutionised people's capacity to find the right personal relationships, myNexus partners compatible business people according to their skills, resources and goals."
In transforming both pitching and investing processes, myNexus has diminished bias that leads to the underfunding of female founders, BAME & LGBT entrepreneurs as well as businesses outside London. myNexus' algorithms focus on skills, traits and capabilities, measured and matched through performance scoring systems.
James McMillan, CEO and co-founder of myNexus, said: "Female, BAME and LGBT entrepreneurs have as much to offer industry and the regeneration of our economy as any other entrepreneur.
"High level business research suggests that companies born from these communities are much less likely to receive investment than others because of investor questioning bias. In addition, businesses which receive investment still have an equal fail rate to those that don't due to a poor skills match. myNexus is designed to level the playing field and increase success rates for all businesses and investors."
Users access myNexus on desktop, tablet and mobile devices through personalised dashboards which provide real time snapshots of myNexus's entire growth capital landscape and ecosystem, as well as compatibility ratings between potential suitors and anonymised direct messaging for purer business relationships.

Pictured: James McMillan and Gaynor Matthews