Online food delivery firm takes off
An entrepreneurial husband and wife duo from Birmingham have launched a new online food delivery business, helping the UK stay on top of their health and nutrition during the Coronavirus outbreak.
Streetly-based Katie Efstathiou and Socrates Efstathiou set up Muscle Meat UK after noticing a lack of high quality protein and other nutrition products available for home delivery during the peak of the pandemic.
The business has experienced unprecedented demand for its wide range of chicken, pork and beef products since launch, all of which are marinated using the freshest ingredients to maximise taste and flavour.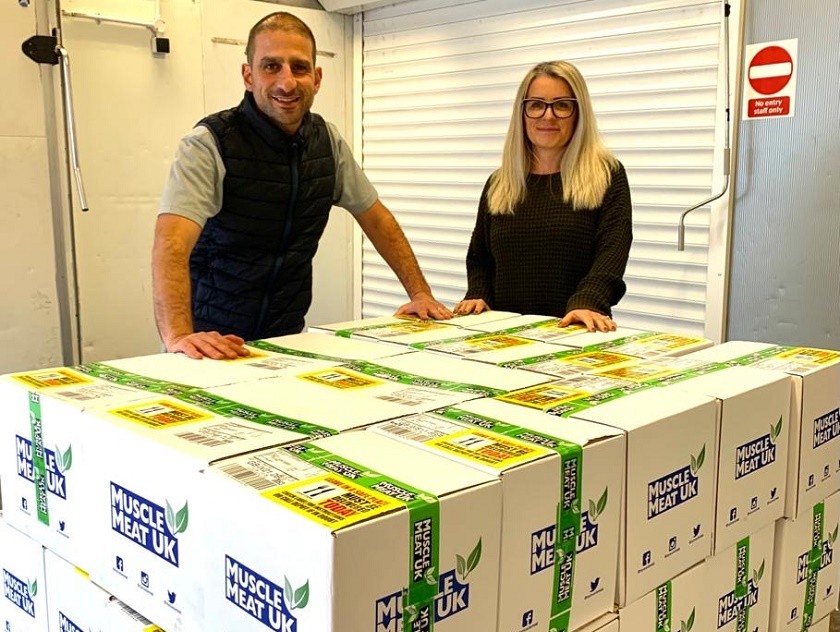 Delivered straight to customers' doors, all Muscle Meat UK's products have a ten-day fridge and six-month freezer life and are packaged with recyclable freezer packs in a temperature controlled bag, before being shipped in a tough box to guarantee the best quality upon delivery.
Popular ranges from the brand include its Bulk Boxes - a selection of hampers and bulk packs offering unbeaten value for money and catering for everyone from bodybuilders and athletes, to families and anyone trying to increase their protein intake or manage their weight.
Growing at a rapid pace, Muscle Meat UK has already become popular with the likes of television personality and fitness enthusiast, Danielle Lloyd.
Socrates Efstathiou, co-founder of Muscle Meat UK, said: "Ever since Coronavirus took hold, it's been difficult enough for people to get hold of their essentials, let alone stick to their healthy lifestyles and prepare fresh, nutritious meals.
"Our diet is not only crucial for our physical health - it impacts our overall wellbeing and how we feel about ourselves. We launched Muscle Meat UK to help the nation get hold of the best fresh, high protein produce, so they can start prioritising their nutrition once again and enjoy healthy meals that are full of flavour."
Katie Efstathiou, co-founder of Muscle Meat UK, said: "We knew there was a demand for a service like Muscle Meat UK but never could have predicted just how popular it would become in such a short amount of time. Our products aren't just for bodybuilders and gym goers – they're for anyone wanting to fuel their body with nutritionally balanced meals delivered straight to their door."
Pictured: Socrates and Katie Efstathiou