Apprenticeship leads to job success
A graduate landed a job and achieved quick promotions at a Birmingham manufacturing company thanks to an apprenticeship provided by The Apprenticeship Works, part of Oldbury-based BCTG Group.
Raluca Munteanu, aged 24, gained a BSc degree in Psychology with Criminology from Birmingham City University, but realised that extra qualifications would help her enter her chosen career of human resources.
The Apprenticeship Works accepted Raluca onto its programme and helped her prepare for an interview at RH Nuttall Ltd, where she was taken on as a business administration Level 3 apprentice in the accounts department.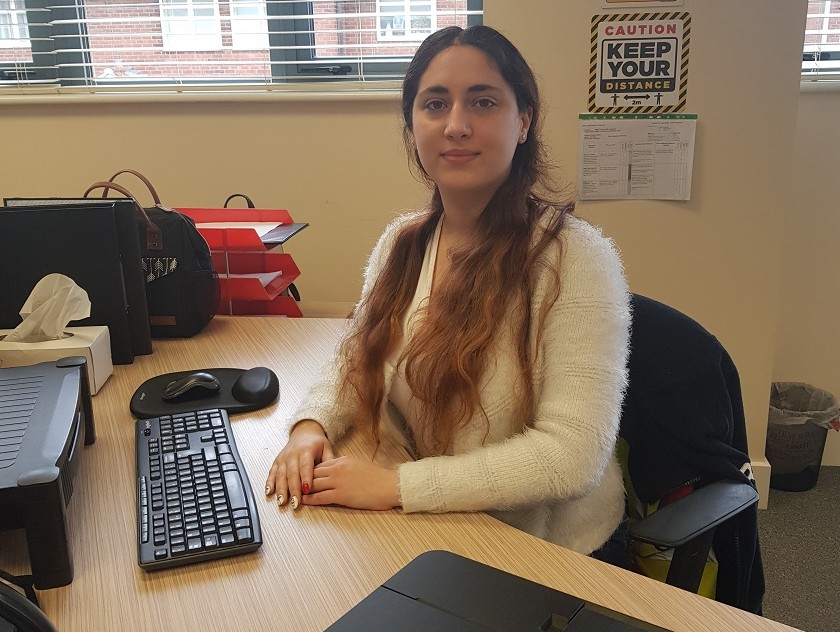 The gasket manufacturers, based in Nechells Green, Birmingham, promoted her and, after gaining a Distinction in her apprenticeship, she has now successfully applied to become an HR and health and safety assistant at the company.
Raluca, who is originally from Romania, said: "After I finished my university degree, I wanted to jump straight into working for a company in an HR department.
"But, after doing some research, I realised it wouldn't be as easy as I thought. But when I saw what an apprenticeship was and what it offered, I decided that would be the best option, so I applied to The Apprenticeship Works.
"Once I had an interview at RH Nuttall Ltd, I knew that was the company I really wanted to work for as they were committed to helping apprentices grow. RH Nuttall were amazing throughout my apprenticeship, and I received all the support needed from my colleagues, from my manager whose help was instrumental in me passing the course, and from the directors.
"I started as an office administrator in the accounts department and thanks to my knowledge and skills, I was promoted to purchase ledger assistant.
"I became one of the first points of contact for suppliers, closely liaising with the purchasing department, creating new processes to increase accuracy and time efficiencies, and helping new apprentices in my department. When a new position came up as an HR and health and safety assistant, I applied and was promoted.
"I have now finished my apprenticeship with a Distinction, and I will always be grateful for the chance The Apprenticeship Works offered me, and for the trust RH Nuttall placed in me."
Jyoti Gordon, accounts manager at RH Nuttall, said: "Raluca quickly became a valued member of the accounts team and always worked beyond her job role which was quickly noticed. She works in a methodical and logical way as part of a team and individually. Since joining RHN, Raluca has helped all departments with different types of work and we are very glad that she taken the job role of HR and H&S assistant."
Pictured: Raluca Munteanu