Tech firm sets sights on global expansion
Birmingham-based global mobile partnerships specialist, PM Connect, has bolstered its commercial team with three strategic senior hires to be led by newly-promoted chief commercial officer Chris Purdie.

In his four years at the firm, Chris has presided over a period of phenomenal expansion in key markets, with PM Connect now processing over 10 million direct carrier billing (DCB) payments per month reaching over 680m consumers across Europe, Africa and the Middle East.

Joining his team are a trio of vice president appointments, Roger Davies, Deon Pinetown and Sébastien Givry, each leading the commercial charge in their respective global regions – all with extensive industry experience.

PM Connect specialises in connecting brands to new audiences via mobile operator partnerships in both developed and emerging markets, driving revenue from consumers paying for premium OTT services using their mobile phone. The company's commercial model is built on strong partnerships with global household name brands such as the NBA and WWE, and mobile operator groups including Vodafone, Orange and MTN.

Chris Purdie said: "These significant appointments signal a strong future for PM Connect, building on our success in recent years. In my new role as chief commercial officer I am extremely excited to bring Roger, Deon and Sébastien into the fold, each with formidable networks and unmatched industry expertise to really push the business forward in both mature and developing markets."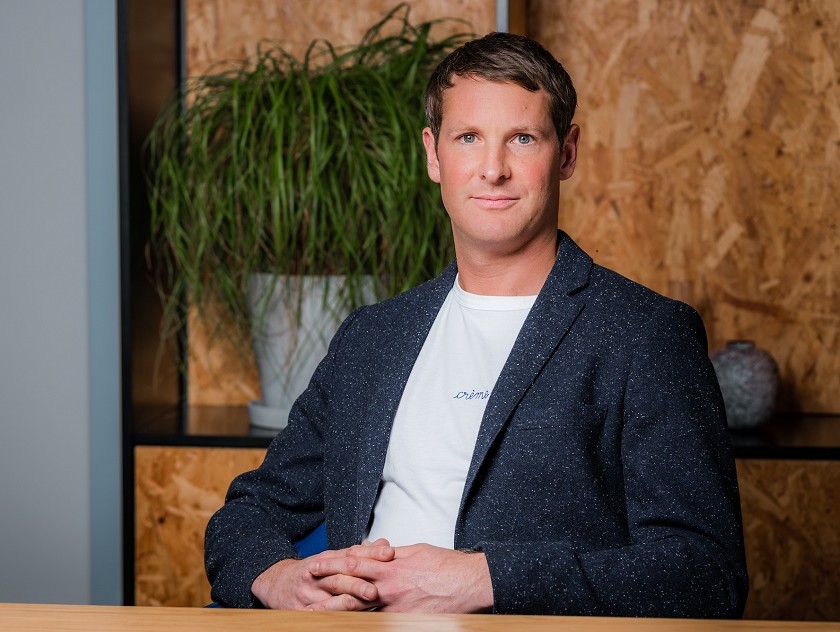 Roger Davies, who joins the business as Senior Vice President, is a highly experienced technology leader with deep industry expertise and will oversee sales, business development and carrier partnerships in Asia, North America, Europe and the Middle East. Roger was most recently a consultant for PM Connect, and prior to that, Worldwide Commercial Director at Syntonic and previously held leadership positions at BT, Real Networks and Infospace.

Roger Davies, senior vice president at PM Connect, said: "I'm excited by the opportunity to join PM Connect and work closely with a talented team that is successfully growing its mobile network operator footprint across the globe. The company has a formidable legacy of delivering high-quality products and services across over 70 carriers in four continents, tailoring its approach to each market. I look forward to being part of its success, growing the business and advancing the company initiatives."

Based in Johannesburg, Deon Pinetown joins PM Connect from South Africa as vice president of the Africa region, with an extensive background in financial services for leading carrier Vodacom.

Deon Pinetown said: "There is a real niche to be crafted in the African operator billing space, as premium sports content is a collective point of pride and identity across the continent. To this end, PM Connect's vision to democratise content is something that I really align with - and together we can achieve great things in a way that is beneficial for all stakeholders.

"Throughout my career I have built direct carrier billing teams carrier-side so I know first-hand how exciting the market is and how immense the size of the opportunity is, with room for a player to really build and nurture trust in the industry. As a result, I was thrilled to accept a position at PM Connect and am excited to build on the company's impressive groundwork within Africa."

Sébastien Givry joins following roles at Docomo Digital and Gameloft, and is to lead the French, Belgian and Francophone African region from PM Connect's newly-opened office in Paris.

He said: "Since my early days in the mobile industry back in 2004, and as an active member of the Mobile Marketing Association France, I have been passionate about mobile and finding what grabs the attention of consumers and brings them to carriers and brands in a seamless manner.
"As the industry transitions from being mobile-first in some arenas to mobile-only, the opportunity to move to PM Connect was one I could not pass up. I was convinced not only by the strategy but the people and culture, and so far the business has only surpassed my expectations.

"My new role within PM Connect will be centered around my operator know-how – my understanding of their expectations, their objectives, concerns and most importantly, how to forge long-lasting and mutually beneficial relationships."
Pictured: Chris Purdie